Is Montana Fishburne's Porn Video Kim Kardashian's Fault?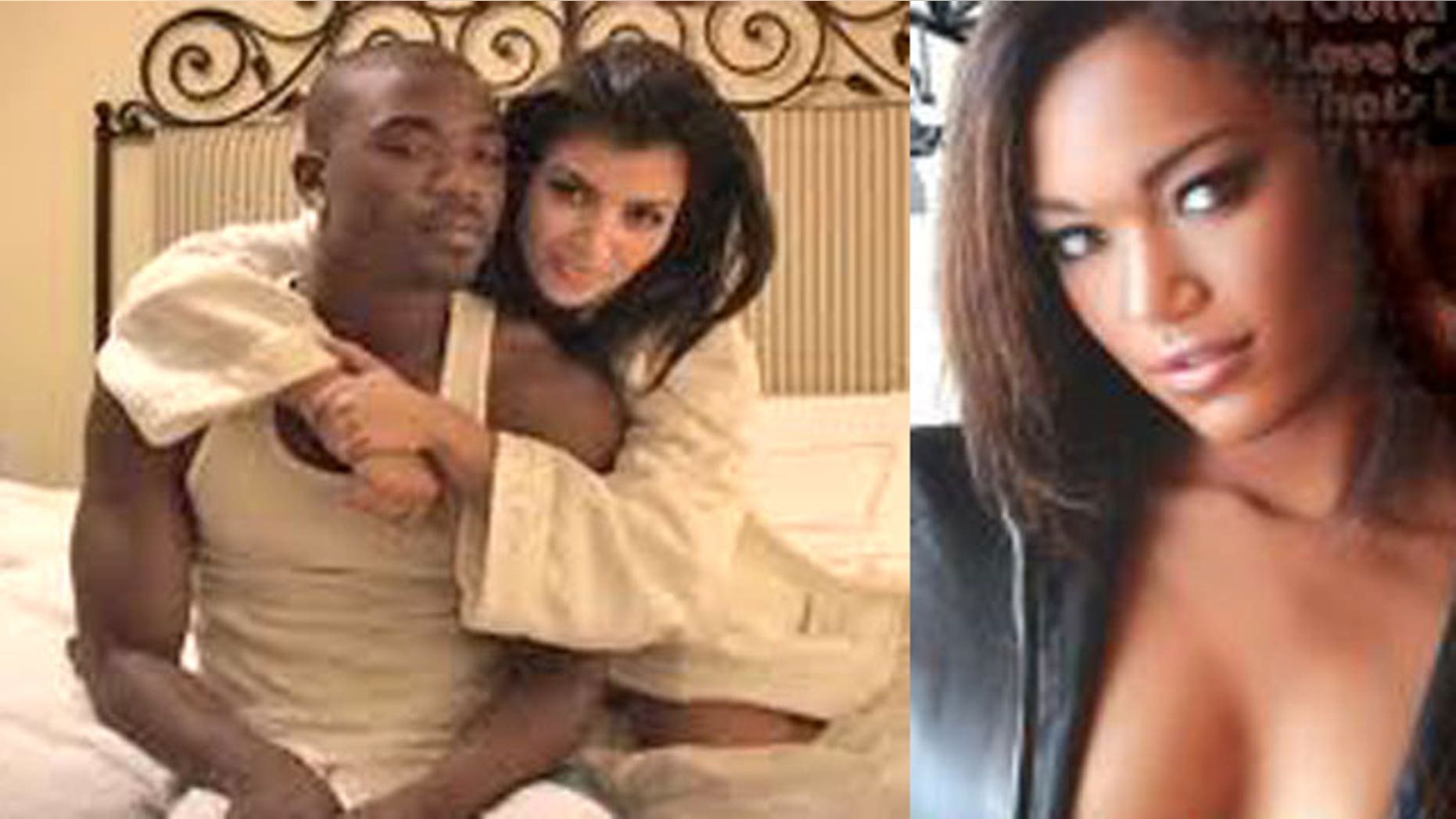 Kim Kardashian has managed to turn doing next-to-nothing into a multimillion-dollar industry. But the road she took to her fame and fortune, which included a leaked sex tape, has led at least one young woman to decide that making porn is a valid pathway to celebrity.
Nineteen-year-old Montana Fishburne, the daughter of actor Laurence Fishburne, is hoping that starring in a pornographic video will help her become famous. And she says her role model is none other than Kardashian.
"I view making this movie as an important first step in my career," Montana Fishburne said in a statement. "I've watched how successful Kim Kardashian became and I think a lot of it was due to the release of her sex tape. I'm hoping the same magic will work for me. I'm impatient about getting well-known and having more opportunities, and this seemed like a great way to get started on it."
Last week, Kardashian tweeted to a fan who said she was going to get plastic surgery to look like the reality star, warning her against it.
Now some say it is Kardashian's job to speak out about the perils of pornography.
"I think Kim should say something. I don't think she was happy about her sex video being released publicly and the reality is porn is not a career that is empowering," says Bonnie Fuller, president and editor in chief of Hollywood Life. "I think that Kim as a role model has a duty to speak out here and say this isn't a valid career choice."
Kardashian's camp had no comment.
But "Real Housewives of New Jersey" star Danielle Staub, who was caught in her own sex tape scandal in June when  castmates accused her of leaking her own tape, has plenty to say, and she has issued a plea to Montana.
"I am already famous from being part of 'RHONJ' and my sex tape did nothing but hurt me. To anyone who is 19 and thinks he or she has it all figured out, please sweetie, think again," Staub told FOX411.com.  "It is going to do nothing for you at 19 than hurt the rest of your life. Become famous the way your destiny permits you to. It will hurt the people who love you and it will hurt you in the end."
Montana's tape, which will be released this month, is more than an hour long and follows the uninhibited girl as she engages in wild, erotic adventures in a car, a hotel room and even in public while visiting a mall.
Porn video producer Vivid Entertainment spokeswoman Jackie Martin told FOX411.com that Montana called the company's founder/co-chairman, Steven Hirsch, out of the blue to announce her intentions of making a video with the company.
The well-timed release of a sex tape has been known to jump-start more than a few careers. Paris Hilton's "One Night in Paris," which featured the celebutante in a grainy night vision encounter with ex-boyfriend Rick Solomon, and Kim Kardashian's footage with her ex, hip-hopper Ray Jay, have both been mythologized as the starting point of these women's careers of being famous for being famous.
Each of them has denied having any part in the leaking of the videos, though Hilton's fittingly coincided with the start of her  reality series "The Simple Life," and Kardashian's to the launch of her family's series, "Keeping Up with the Kardashians."
There is no doubt that the tapes and the media attention they garnered gave both women greater name recognition. When Kris Jenner, Kardashian's mother, pitched her family for their E! reality show, the original focus was on her Olympian husband Bruce Jenner and his wacky family. All of that changed after Kim became a household name.
Montana Fishburne's video, though still unreleased, has already done the same for her. (Before this week did most people even know Laurence Fishburne had a daughter?)
But experts say that Montana is mistaken if she believes that the mattress will be her springboard to mainstream fame and fortune.
"It seems Montana is committed to being a part of the adult industry at least for the time being," Fleshbot.com editor Lux Alptraum told FOX411.com. "Frankly, if Montana Fishburne wanted a Kim Kardashian level of 'fame,' she could probably acquire it on the basis of her father's name alone -- no porn career needed."
But riding her father's famous coattails may not have been in the cards for Montana. It doesn't sound like the two are very close. She told TMZ that her father is angry about her decision to go into porn, but she said she didn't hear it from him.
"My dad is very upset," she told TMZ.com. "I heard that he's mad at me, but I haven't spoken to him yet.  I feel pretty confident that I can work things out with him."
Image consultant Michael Sands said Fishburne is chasing fame down the wrong dark alley, and that her strategy is indeed flawed.
"Firstly, she is telling the world what she is doing, instead of the public seeing it leaked out. There is no mystique with what she is doing," Sands said. "Press like this is not valuable and makes her look unprofessional. You can make it being a serious actress with the help of having a famous father. So, why is she going this route is probably because she is insecure, and sex sells!"