How Heather Locklear went from TV's hottest actress to struggling star
Actress Heather Locklear has made headlines recently for a slew of disturbing reports about her health and recent arrests. Her current situation is in stark contrast to the reputation of TV icon she held in the '90s, prompting many of her fans to wonder what exactly happened over the years to lead her to this?
Brighter days
Born in Los Angeles to a production executive mother and a father who was an administrator at UCLA, Locklear began modeling in college, which led to small roles on 1980s TV shows like "CHiPs," "The Love Boat" and "Eight is Enough." However, her big break in show business came in 1982 when she landed a role on the Aaron Spelling-produced TV drama "Dynasty." The following year, she was cast opposite William Shatner in the hit series "T.J. Hooker." Just like that, the young beauty had a firm foot in the door of the TV business, where she'd remain for the next two decades.
PHOTOS: HEATHER LOCKLEAR'S HOTTEST SHOTS
Locklear juggled both shows until "T.J. Hooker" ended in 1986, and she was then promoted to a series regular on "Dynasty." Once that show ended in 1989, save for a brief reunion special in 1991, her future was uncertain. Fortunately, Locklear had hitched her wagon to Spelling, who gave her roles in eight of his TV projects. However, a starring role in the movie "The Return of Swamp Thing," for which she earned a Razzie Award for worst actress, a handful of lackluster TV movie roles and the failure of a sitcom "Going Places," made many wonder if she could find success beyond Spelling's TV ecosystem.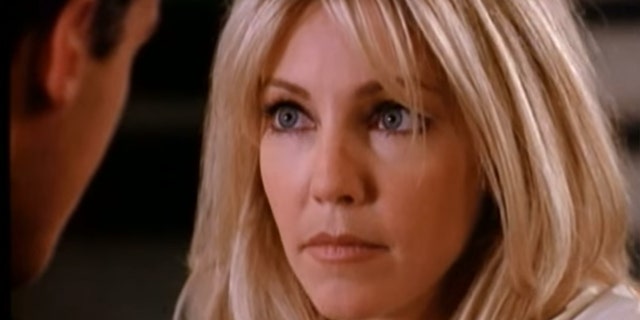 Fortunately, she didn't have to find out for a long time. A few months later she got a rocket-ride to stardom as Amanda Woodward on "Melrose Place." According to an oral history done by the Hollywood Reporter in 2017, Spelling asked creator Darren Star in 1993 to meet with Locklear in an effort to invigorate the struggling show. It was the same year Locklear split from Motley Crue drummer Tommy Lee after seven years of marriage, and she was in need of a win.
"I was asked to come in and meet with Heather and at the time, Amanda (Alison's boss) was a fairly innocuous part with a four-episode arc," Star said. "Once we started writing for her and saw how she was able to take an innocuous line and give it devious subtext, that inspired so much in terms of where the show could go."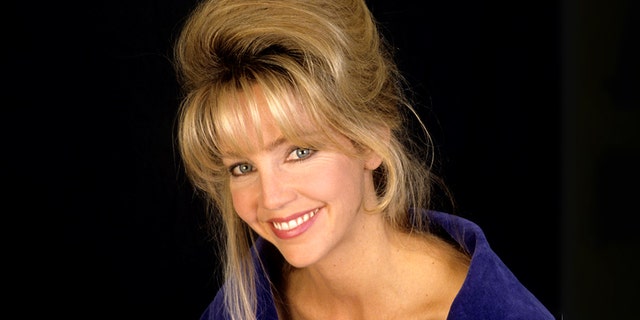 PHOTOS: CAST OF 'MELROSE PLACE'
Locklear would remain a full-time cast member on the show until its cancellation in 1999. The time on the series was all she needed to become a Hollywood superstar. Not only did she earn four Golden Globe nominations for her role, but the 1990s saw Locklear painted as a sex symbol capable of breathing new life into struggling shows. She was named one of People magazine's Most Beautiful Women in 1994 (and again 10 years later). That same year, she married Bon Jovi guitarist Richie Sambora.
Sex symbol status
The perception of her as a sex symbol at the time is best exemplified by a "Saturday Night Live" sketch in which Wayne of "Wayne's World" has a dream he's on"Melrose Place." The perception of her as a TV fixer is best exemplified by her immediate casting in "Spin City" during the shaky days following the departure of lead star Michael J. Fox and the introduction of Charlie Sheen as his replacement. She earned herself another two Golden Globe nominations for her role.
"Spin City" would give the star steady work until 2002 when it finally ended. It would be her last successful TV starring role for quite some time.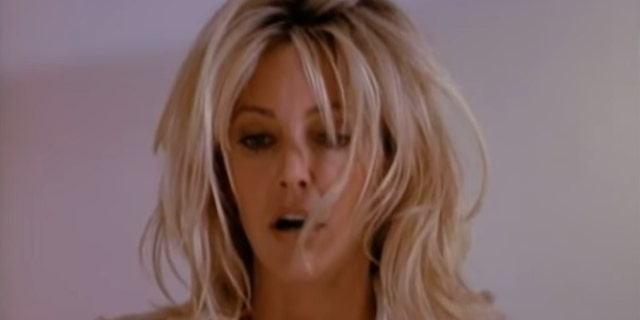 PHOTOS: HEATHER LOCKLEAR'S DOWNFALL
Still a recognizable name in TV, Locklear spent the early 2000s with brief guest roles on shows like "Scrubs" and "Two and a Half Men." She also starred in the movies "Uptown Girls" and "Looney Tunes: Back in Action." Neither film was a breakout hit.
With the Spelling years firmly behind her, but a reputation as one of TV's best, she filmed a pilot for a series "Once Around the Park" that never went anywhere as well as the short-lived series "LAX."
In 2007, according to Popsugar, she placed 25th on Entertainment Weekly's "100 Greatest TV Icons." The accolade was meant as an honor for the recently divorced star. However, for a star who struggled to find leading-role work and left a trail of failed projects in her wake, it's easy to see how it may have been considered more of a swan song than an honor.
Troubling times
In 2008, Locklear's public persona shifted from TV sex symbol to subject of tabloid fodder.
The star announced that she'd be taking a break from acting to focus on her health after checking into an Arizona rehab facility to deal with anxiety and depression.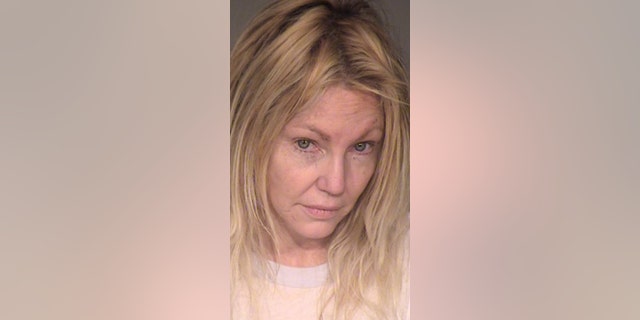 In March of 2008, People reported that a doctor for the star told police that she may be suicidal. Police responded to Locklear's home, but left shortly after determining that she was not a danger to herself and could be looked after by new boyfriend Jack Wagner.
"Heather has been dealing with anxiety and depression," Locklear's rep, Cece York, told E! News at the time. "She requested an in-depth evaluation of her medication and entered into a medical facility for proper diagnosis and treatment."
Unfortunately, Locklear was arrested just two months after her four-week rehab stay, when police were called after getting a report that the star was driving erratically. Although she tested negative for drugs and alcohol, the Santa Barbara District Attorney's office filed a complaint alleging that her use of prescription drugs allowed for a DUI charge. It was her first real bout with the law in the public eye.
She took a plea deal for a misdemeanor that included three years of informal probation, a drug testing program and a $700 fine.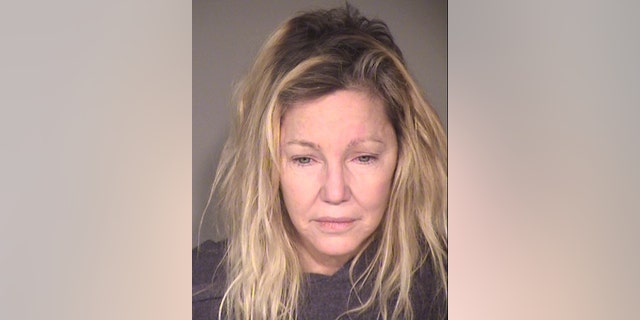 Things then went quiet for the actress, who returned to the business with small roles in a "Melrose Place" revival, "Hot in Cleveland" and "Scary Movie 5." However, in 2012 her troubles reemerged.
Locklear's sister called 911 saying that the star was going to commit suicide. It was her second such scare. Paramedics arrived and, unlike the last time, determined that she needed medical attention. Locklear was back out the following day.
After that, Locklear's troubles continued as her rehab visits became public. Still, she insisted that everything was OK through 2016, despite reports of a fifth rehab stint.
"I am feeling great and am taking steps to enrich and better my life. Currently I am working on tying up some loose ends regarding certain issues so I can hit 2017 full steam ahead," Locklear told People at the time.
A turn for the worse
In February 2018, she had her most volatile run-in with police yet.
After receiving a call about domestic violence against Wagner, Fox News reported then that police responded and were attacked by Locklear in the process of trying to arrest her. The 56-year-old was eventually taken into custody. She posted the $20,000 bail. However, her troubles didn't end there.
In June, she had more trouble with the law. As previously reported, police responded to her home after getting a 911 call about a domestic incident at her house. She appeared intoxicated and was arguing with her boyfriend.
"The responding deputy believed it was necessary to separate her from the others," a spokesperson for the police department told Fox News. "In the process of trying to separate her, she battered the deputy...There was no injury to the deputy. That action caused her to get arrested."
Due to her level of intoxication, police called an ambulance to help her. She allegedly kicked the EMT who was attempting to put her on a gurney in the chest. Days prior, the star was released from a psychiatric facility after a mandatory three-day hold following another suicide threat.
Things seemed bad, but got a lot worse Monday when Locklear was rushed to a hospital after emergency responders got a call about an alleged overdose. She was fine, but there has been no word on her condition or release since.
Despite an incredibly fast rise to fame that began in the early 1980s, Locklear's journey took her through every up and down that Hollywood had to offer.