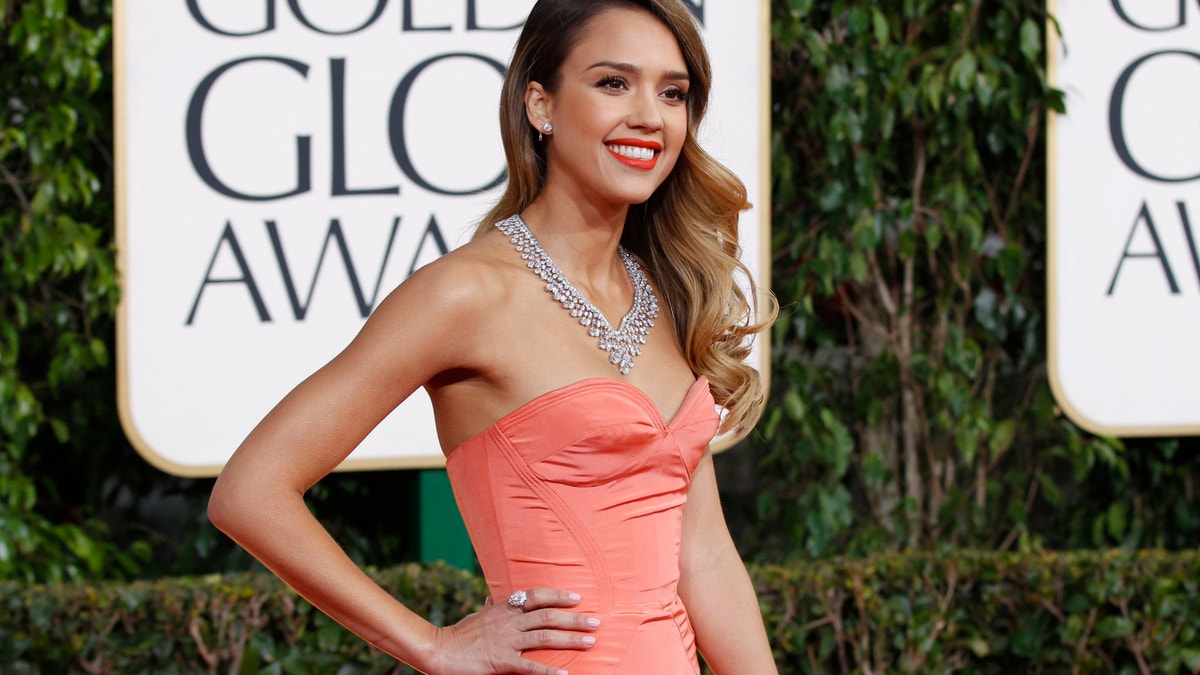 LOS ANGELES – The last time Jessica Alba was nominated for any type of award, it was a Kids Choice Award in 2012. That's the same year she launched The Honest Company, which was billed as a toxin-free, eco-friendly lifestyle products company. But recently The Honest Company has made headlines for sunscreen that led to sunburns and detergent that raised eyebrows with one of the ingredients. Some experts say the company has potential to damage Alba's image and acting career.
Ronn Torossian, of 5WPR, opined to FOX411 that Alba's Hollywood image is tarnished.
"Honest Company has had a number of issues, and now that their problems are in the minds of consumers, they will likely continue, which is bad for business," he said. "The problems of Honest Company affect sales there, and Ms. Alba's Hollywood perception."
Reports from the Wall Street Journal indicate the liquid company's detergent contains sodium lauryl sulfate (SLS), an ingredient in which they pledged to avoid. However, The Honest Company released a statement claiming those allegations to be false.
"Despite providing The Wall Street Journal with substantial evidence to the contrary, they falsely claimed our laundry detergent contains Sodium Lauryl Sulfate," it read. "To set the record straight, we use Sodium Coco Sulfate (SCS) in our brand's laundry detergent because it is a gentler alternative that is less irritating and safer to use. Rigorous testing and analysis both by our internal research and development teams as well as further testing by external partners have confirmed this fact."
Ryan McCormick, a public relations expert, told FOX411 that the perceived dishonesty coming from Alba can affect her on-screen roles.
"Being perceived as dishonest or insidious off screen could damage her on screen career however, to Jessica Alba's benefit we live in a culture that chooses style over substance and profits over integrity," he said. "As long as Jessica Alba's movies continue to make money, she can start as many companies as she'd like and remain commercially viable."
Torossian argued the actress' overall brand is damaged because of her company.
"Jessica Alba's brand has been tarnished by The Honest Company," he said. "She has been repeatedly condemned for problems with her products and clearly that's not what she wants to be in the news for. Ms. Alba is a case study in why all press is not good press. Alba has belittled customers, brushed them off, and I think that's bad for her business at The Honest Company and also bad for her career as an actress."
This is not the first time Alba has had to defend her company. In 2015, The Honest Company came under attack with allegations they used "deceptively and misleadingly" labels.
The flick "Barely Lethal" was released April 2015 and is the last movie Alba had a significant role in. She had cameos in Taylor Swift's "Bad Blood" music video and "Entourage." Her next film is "Mechanic: Resurrection" is set to hit theaters summer 2016.
Alba did not return FOX411's request for comment.