Hollywood producer Donald Luciano pleads guilty to child porn possession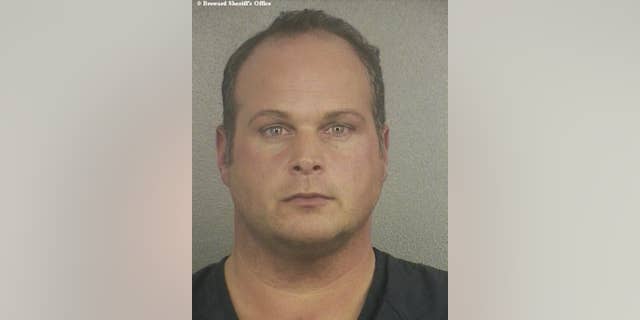 LOS ANGELES – Television and movie producer Donald Luciano, 41, on Wednesday agreed to plead guilty to possession of images of a minor engaged in sexually explicit conduct.
According to the documents filed after the hearing in the United States District Court Southern District of Florida, "the defendant understands and acknowledges that the Court may impose a statutory maximum term of imprisonment of up to ten (10) years; a minimum term of five (5) years supervised release up to life; a fine of up to two hundred fifty thousand dollars ($250,000.00) and an order of restitution."
Luciano, who is due to be sentenced on July 18, was arrested in February and has remained in jail on a child pornography charge following an FBI investigation.
"Faced with the potential of a draconian sentence which our federal judges think is appropriate in every case involving 'child pornography,' Don made a decision to accept a plea agreement that will assure that he will return to his great work in media production and his involvement in charitable and civic causes sooner," Luciano's attorney, Alan Ross, told us. "He has learned a valuable lesson and hopes that he will continue to have the support of so many friends and colleagues."
The Hollywood veteran recently produced episodes of "Beverly's Hills Full House," a former Oprah Winfrey Network (OWN) reality show starring ex-supermodel Beverly Johnson, and has been working as editorial and creative director of New You magazine, a quarterly beauty magazine produced by the Hollywood-based Great Health Works.
"Donald Luciano received a courtesy production credit at the request of Ms. Johnson on 'Beverly's Full House,'" an OWN spokesperson told us. "He was not an active producer in the day-to-day production of the series. The show completed its run in May of 2012 and was not renewed."
We were also told by an inside source after the initial arrest that some of Luciano's close celebrity friends intended to help fund the producer's legal campaign with the belief he was being unfairly treated by the legal system, but that plan never came to fruition.
The Affidavit and criminal complaint filed in the United States District Court for the Southern District of Florida alleges that Luciano was in "knowing possession" of visual depiction involving "the use of a minor engaging in sexually explicit conduct." Daniel J. Johns, a Special Agent (SA) with the FBI assigned to the investigation of cases involving crimes against children alleges that information was provided by a cooperating suspect (CS) who has a sexual interest in children, and collects child pornography on the internet and has known Luciano for a number of years.
The filing states that the defendant's "sexual interest in children were accompanied by (his) frequent use of cocaine," and that the two traded child pornography via Yahoo! IM and that "Luciano preferred images of the rape and torture of little children," and that he was only interested in images of boys.
The CS also claims that Luciano offered "pain pills and an 'eight ball' of cocaine" for a copy of his child pornography collection, and that he visited him at his previous Los Angeles home and was there shown images of child pornography on his BlackBerry. Furthermore, Special Agent Raj Patel of the FBI Los Angeles Field Office allegedly discovered emails sent from Luciano's apparent email account depicting boys around eight years in sexual acts with other males, and in October last year Luciano sent the CS several images of children – one estimated to be just two years old.
Earlier this year, Luciano's iPhone and laptop were seized from his Fort Lauderdale hotel room and "images of young children engaged in sexual activity or posing in a lewd or lascivious manner were observed," including several of a newborn infant, and he was subsequently arrested.
A rep for Beverly Johnson did not respond to a request for comment.