Hollywood A-listers join protests against controversial Dakota Access pipeline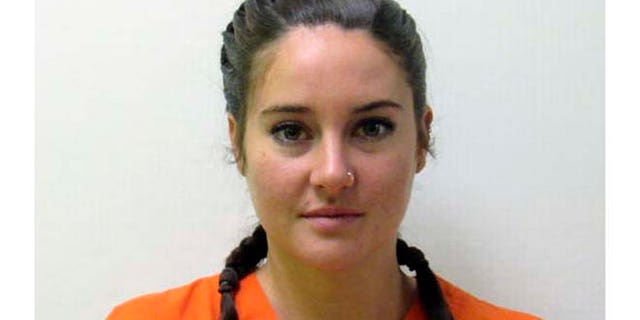 A growing number of celebrities are joining the fight against construction of the Dakota Access oil pipeline on tribal land -- including actress Shailene Woodley, who faces trial after her arrest during the protests.
Demonstrations supporting the Standing Rock Sioux tribe's opposition to the pipeline have been ongoing for months -- with more than 260 people arrested so far in North Dakota -- but the protests have intensified in recent weeks, with police in riot gear armed with mase and Taser guns.
Activists fear the nearly 1,200-mile pipeline could harm cultural sites and drinking water for the Standing Rock Sioux tribe. The state and pipeline company, meanwhile, dispute that any sacred grounds have been disturbed during construction.
Woodley, who was arrested Oct. 10 and charged with criminal trespassing and engaging in a riot, could face two months in jail and $3,000 in fines if convicted of the two misdemeanors. She expected to stand trial in January.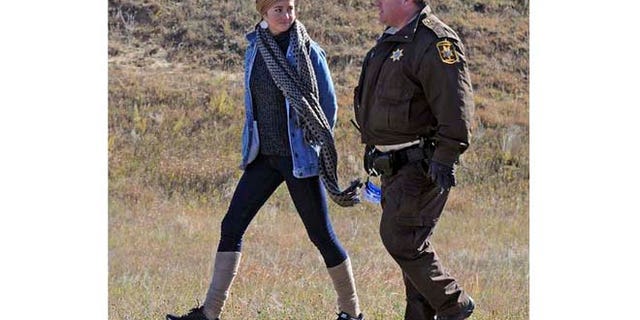 Woodley claimed in her Facebook video that police told her she was arrested "because I'm well-known (and) because I have 40,000 people watching." Other protesters were reportedly allowed to leave.
Woodley is among several Hollywood stars protesting the $3.8 billion pipeline -- built by Energy Transfer Partners -- which would transfer up to 570,00 barrels of crude oil a day from the North Dakota Bakken region through South Dakota and Iowa into Illinois.
Actor Mark Ruffalo, an outspoken environmental activist, also joined anti-pipeline protestors on the ground in North Dakota. Ruffalo posted a photo to his Instagram account Thursday showing a man hit with rubber bullets in the face during what he insisted was a peaceful protest.
Susan Sarandon, meanwhile, joined hundreds of activists in Los Angeles last week in opposition to the pipeline.
"Not only is it an environmental, but it's a problem in terms of social justice," Sarandon told the protestors, according to Reuters. "We can do it. We can stop fracking. We can stop the pipeline. But really it's only because of great numbers of people."
Ben Affleck, Ray Fisher, Gal Gadot, Jason Momoa and Ezra Miller — all cast members of the upcoming "Justice League" movie — filmed an endorsement for Rezpect Our Water, an anti-pipeline campaign created by young members of the tribe. And in May, Leonardo Dicaprio tweeted that he was standing behind the tribe in their opposition of the pipeline.
Many in Hollywood have become outspoken activists on environmental issues, like climate change and fracking. Earlier this year, Ruffalo narrated and produced, "Dear President Obama: The Clean Energy Revolution Is Now," a documentary looking at Obama's environmental legacy. In 2010, film director Josh Fox produced "Gasland," which spotlights communities across the U.S. impacted by natural gas drilling.
The Associated Press contributed to this report.