Hollywood A-listers are flocking to Lifetime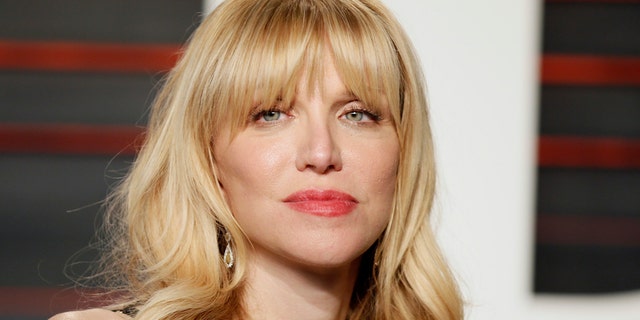 A new Lifetime film slated to begin filming next month in Vancouver will star Golden Globe-nominee Courtney Love. But Love's turn on Lifetime appears to be the tip of the iceberg for the channel. Oscar-nominee Viola Davis, music icon Cher, Kyra Sedgwick and James Franco all have projects coming up on the network.
"We can't wait to debut these projects that place the highest-caliber talent at the center of all we do," Liz Gateley, executive vice president and head of programming at Lifetime, said in an email sent to Fox News.
Part of the reason so many A-listers are heading to the network, Lifetime says, may be the channel's 18-month-old Broad Focus initiative, which promotes the hiring and development of top female talent.
MICHAEL JACKSON IS GETTING THE LIFETIME MOVIE TREATMENT
Sedgwick, for one, is part of the Broad Focus initiative. She will have her directorial debut on Lifetime with "Story of a Girl," and she was able to draw in another A-lister, her husband Kevin Bacon, to star in the flick.
"There's such a market for content that has female focused perspectives," said Jennifer Burton, a producer for Five Sister Productions and Tufts University professor of filmmaking. "It's a move people will hale and support because it is addressing a long-standing problem of lack of representation."
This month Franco executive produced and starred in the romantic thriller, "High School Lover," for Lifetime. The script was written by Amber Coney and Jessica Dube and Jerell Rosales directed – all are filmmaking students of Franco's.
Debuting next month, Oscar-nominee Davis will executive produce and star in "Custody." The star-studded cast includes Hayden Panettiere, Catalina Sandino Moreno, Ellen Burstyn and Tony Shalhoub. "Custody" is written and directed by Tony Award and Pulitzer Prize winner, James Lapine.
This month, "Britney Ever After" starring Natasha Basset as Britney Spears will bow on Feb. 18, and the network is also developing the psychological thriller series "You," based on the Caroline Kepnes' best-selling novel of the same name.
Ratings could be another reason that A-listers are eager to put their projects on Lifetime.
In 2016, two Lifetime original movies were ratings gold.
"Surviving Compton: Dre, Suge & Michel'le" and the documentary "Beyond the Headlines: Michel'le" reached 9.4 million viewers. "Surviving Compton" attracted an average of 2.3 million total viewers, awarding it cable's number one entertainment telecast (excluding sports).
Plus, later this year, Lifetime has announced it will launch another initiative called Open Road – a year-long project where a team of photographers, filmmakers and members of the Lifetime team will chronicle women's stories to produce a series of short form films.
"It's such an advance. Look at the shows on Lifetime where there are other stories being told. Stories we haven't seen," Burton explained. "It's very exciting."