Hilaria Baldwin announces she and Alec are expecting another child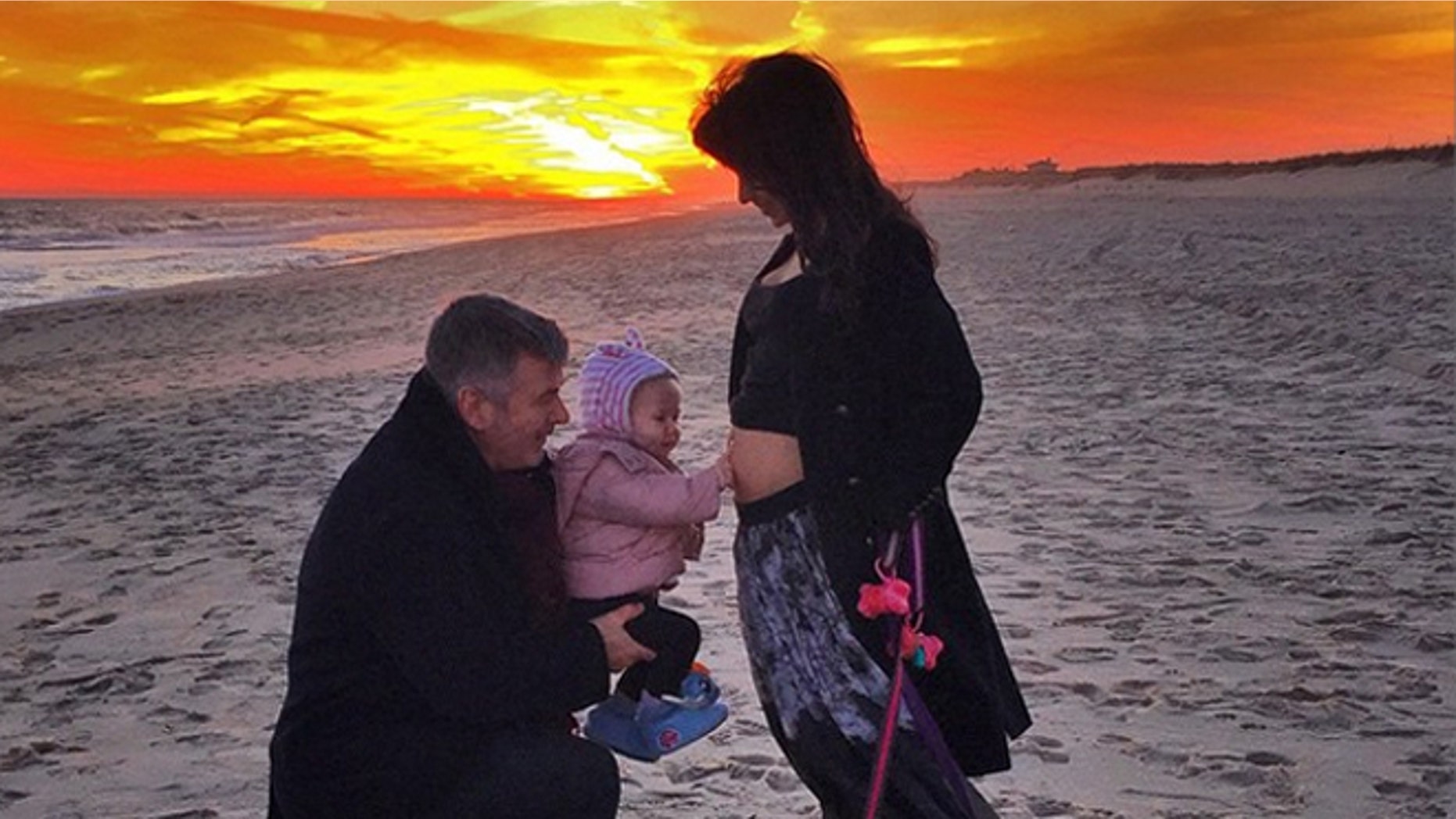 Hilaria Baldwin kept her quirky 2014 New Year's resolution of posting a yoga pose a day on Instagram. But it seems the wife of actor Alec Baldwin is likely to take a mandatory break from yoga this year.
The yoga instructor announced that she and her husband were expecting their second child.
"The sun has set on 2014 and on my year of daily#hilariaypd .... 2015 is going to be very exciting as we are thrilled to announce we are expecting another little addition to our family!" she posted New Year's Day.
The Instagram post featured a photo of Alec Baldwin holding up the couple's 16-month-old daughter, Carmen Gabriela, caressing her mom's growing belly on the beach.
The actor also announced the pregnancy on Twitter, saying, "2015 equals mommy, daddy, Carmen and a special guest star...."
Alec Baldwin, 56, and Hilaria, 30, were married in June 2012.
The mom-to-be-again spent the year posting daily photos of herself performing yoga stretches while doing everything from roasting marshmallows on the beach, placing plates in the dishwasher and taking out the trash. Her cute, sometimes awkward, often racy photos were chronicled almost daily – some might say, nauseatingly – by some websites.
The expectant father also has an older daughter, Ireland, 19, with ex-wife Kim Basinger.
Like us on Facebook