HGTV stars reveal they 'were broke' before 'Fixer Upper' fame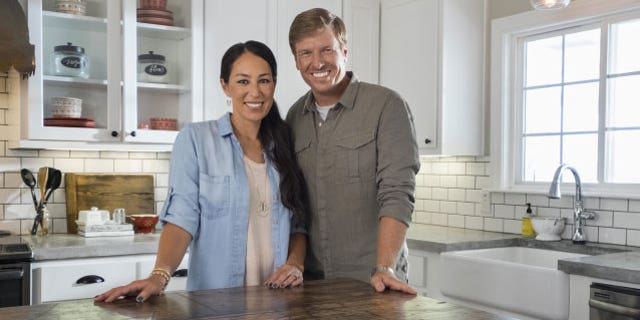 Chip and Joanna Gaines are living the good life now as the well-known stars of HGTV's hit renovation show "Fixer Upper," but the stars said they seriously struggled before the fame.
"I remember when we first got married the only money we had was what was in Chip's pocket," Joanna Gaines told People magazine. "He always had a wad of cash, but we were broke. If I needed to go grocery shopping it's whatever was in his pocket. That's how we paid the bills."
Chip Gaines revealed his house-flipping business took some time to get off the ground and his wife's family was concerned.
"Her dad spent the first two years of our marriage asking me if I was going to get a job," Chip Gaines revealed. "I was like, 'I have a job and I like it.'"
He said their fame came as a surprise.
'Fixer Upper' stars upset homes are becoming vacation rentals
"All of this sort of fell into our laps," the "Fixer Upper" star said. "We were just living our life out here in little bitty Waco, [Texas]. We had dreams and aspirations like most folks, but this has really been something else."
Joanna Gaines explained to Entertainment Tonight that family comes first.
"One of the things in the beginning that Chip and I really wanted to be sure of [is] that our kids will always know that they are the most important," she revealed. "With the show and with all these amazing projects, I think we just take it one step at a time and we really evaluate each one very carefully and thoroughly and [ask], 'How is this going to affect our family?'"