Helena Bonham Carter poses nude with a fish in strange photoshoot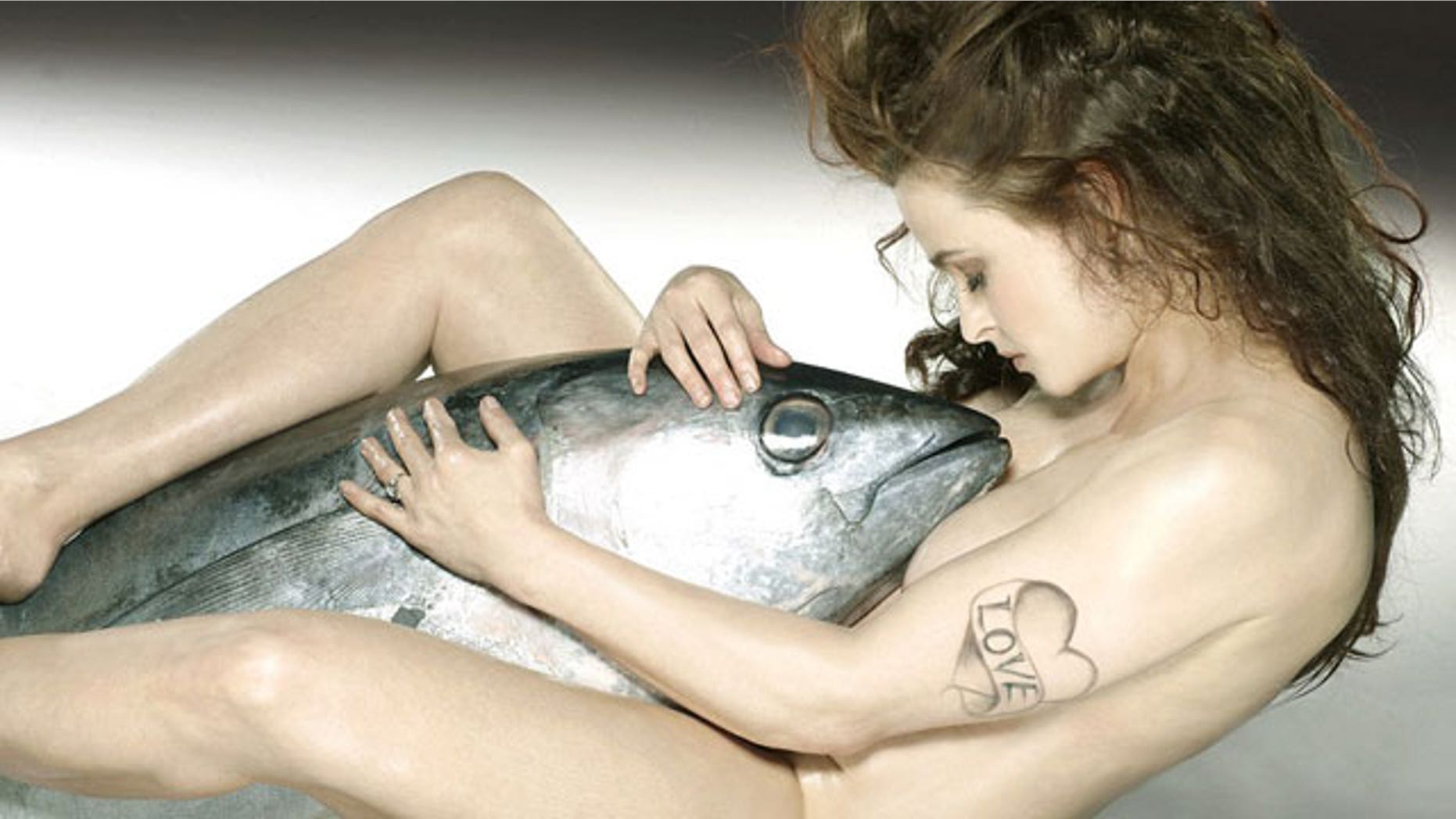 Sometimes the only way to get your point across is to straddle a fish while naked.
That's what Helena Bonham Carter is doing to help raise support for the Blue Marine Foundation, which raises awareness for marine reserves to protect endangered species around the world. What's even crazier is that the outlandish actress has a fish phobia.
Helena said it was actress Greta Scacchi that talked her into doing the ads. "I'm actually very phobic about fish so when Greta asked me to be photographed naked with a 27kg tuna I was more worried about touching it than getting my kit off," Tim Burton's ex admitted (via Daily Mail).
After the shoot, Helena said she had "conquered her fears" and felt she "truly bonded" with the animal. "He will be my Valentine," the "Cinderella" star quipped.
NEWS: Pink Gets Naked for PETA
"It would be a sad thing if in our dotage we'd be describing a tuna fish to our grandchildren like we do a dodo today," the 48-year-old actress said at a House of Commons committee meeting on Wednesday. "We all have a responsibility to try and return our world to the next generation in the state we inherited it in, not worse."
WATCH: Break Time: 'Fifty Shades Of Grey' star's wife may skip film