Helen Hunt on being naked for most of 'The Sessions,' why she needs to write her own roles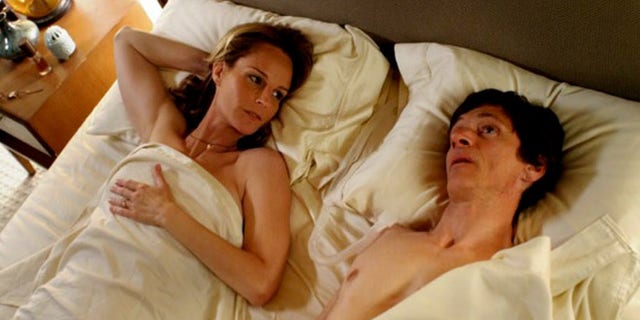 Oscar-winning actress Helen Hunt has been a household Hollywood name since the 1970's, but the idea of baring her body for all to see still proved overwhelming.
"Being naked was challenging, but even more than that was the vulnerability. I felt vulnerable because I was naked," Hunt told FOX411's Pop Tarts column while promoting her latest drama "The Sessions." "I felt vulnerable because we were having such a vulnerable moment in this character's life. This was a real journey that someone had gone on, and I wanted to do right by that."
[pullquote]
"The Sessions" brings to life the true story of Berkeley-based, late thirties writer/poet Mark O'Brien (played by John Hawkes) who lived in an iron lung after contracting polio in childhoed. Despite his devout Catholicism, O'Brien seeks approval from his priest Father Brendan (William H. Macy) and hires a professional sex surrogate (Hunt) with the intention of losing his virginity.
"I was pretty much naked too, but they didn't show that on camera which was another issue," Hawkes explained of the emotionally-charged, somewhat uncomfortable moments. "But if there was awkwardness between us, and I think there was, Helen and I took pains not to get to know each other. We knew we were going to shoot these scenes chronologically, so it was a great opportunity to let film do what it does best and capture those first and unfamiliar moments."
Beyond the bare skin, the former "Mad About You" star said she walked away from the role with a deeper appreciation for the goods God gave her.
"I saw the goal, especially as a mother, was to hopefully introduce my daughter (Makena, aged eight) to a version of her body and sexuality when the time is right, in a positive and non-judgmental way," Hunt continued. "There is this beautiful line in the movie, 'This is the body God crafted for you.'"
And Macy, who plays the Catholic priest, said giving Hawkes the go-ahead to live out the last years of his life and pursue sex outside of marriage would be a "no-brainer" for him as a person, but he understands the struggles real-life priests would have with such a confession.
"I flatter myself that the Church is going to like my character and the like the way I played it," he remarked.
"The Sessions" is already attracting early awards season buzz, but Hunt says such powerful stories and characters are few and far between these days. So much so, that she sometimes has to write her own.
"(Good roles) are hard to get and it is hard to write them, having tried for a little bit. People say it is hard for women, and it is hard, but it is hard for men too. Great parts don't grow on trees," she said. "They are hard to craft, so when you find one like this you have to grab it. For the last twenty years or so I have been doing a good amount of (my own writing). When I don't get a job, I am forced to face the blank page."
"The Sessions" opens on Friday.