HBO hires 'intimacy coordinators' to monitor sex scenes
HBO has announced that all of its shows featuring sexually intimate scenes henceforth will have a monitor known as an "intimacy coordinator" on set.
As first reported by Deadline's sister publication Rolling Stone, the intimacy coordinator will serve as a mediator among actors, directors, producers and crew. HBO's "The Deuce," set in the sex trade industry in New York's Times Square during the 1970s, already has the first intimacy coordinator working, and other shows are being staffed.
On "The Deuce," coordinator Alicia Rodis reviews scripts, discusses the sex scenes before they are filmed and talks to the actors individually, coordinating their activities. She also elicits the actor's personal boundaries to make sure "consent is informed and certain before we move forward," she told Rolling Stone. Rodis is essentially an advocate for the actors with the production team on any issues.
The intimacy coordinator job has existed in the theater world for years but is new to film and television. The #MeToo movement and subsequently increased sensitivity to such issues, but it was actress Emily Meade of "The Deuce" that pushed the idea forward. She went to HBO executives and demanded changes in the on-set culture that left actors to fend for themselves when asked to do sex scenes that made them uncomfortable.
ROBERT DURST, HBO MINISERIES SUBJECT, MUST STAND TRIAL FOR FRIEND'S MURDER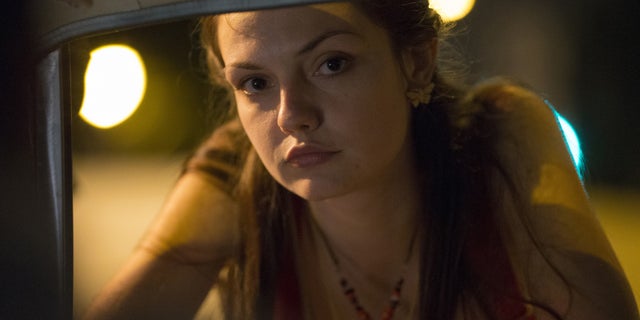 Despite HBO's eager embrace of the new intimacy coordinator roles, it was just three years ago that a momentary dispute arose over how much intimacy was allowed on its "Westworld" set. The Central Casting office required background players that were working on the Westworld set to sign consent forms agreeing to participate in "graphic sexual situations," including "genital-to-genital touching" and posing "on all fours while others who are fully nude ride on your back." Many were taken aback by the waiver, and SAG-AFTRA vowed to have a representative on the set to monitor conditions.
HBO blamed the vendor for the controversial waiver. "It was not requested, written or approved by HBO, Warner Bros. Television, or the producers, and contains situations that we do not require of any actor," the premium cabler said. "We are rectifying immediately the discrepancies in this vendor's document with our actual on-set practices, which provide a professional and comfortable working environment for all performers."
This time around, Meade's request and the #MeToo storm lowered defenses, and HBO made the groundbreaking move forward.
HBO found Rodis running a nonprofit she founded, Intimacy Directors International, that aimed to normalize a set of standards and practices for sex scenes in stage and film. The hiring has already made an impact with producers and directors, so much so that showrunner David Simon told Rolling Stone last month that he would not work without one moving forward.
Beyond her work with "The Deuce," Rodis is overseeing the sets of "Crashing," the upcoming Damon Lindelof-helmed "Watchmen" series, and "Deadwood" (the movie). She is also training other intimacy coordinators to work on Jett, about a female ex-con, and Euphoria, a coming-of-age series about high school kids.
HBO confirmed the Rolling Stone story today in a tweet.