Harvey Weinstein could face charges from NYPD after actress Paz de la Huerta accuses him of rape
Actress Paz de la Huerta is the latest person to come forward with allegations that she was raped by Harvey Weinstein. However, what separates her from the almost 60 other women who have come forward is the fact that the NYPD may be able to bring up charges against the disgraced Hollywood mogul in her case.
The former "Boardwalk Empire" star claims Weinstein raped her on two occasions in 2010 in New York City. Because this happened after 2006, it falls within the statute of limitations for the NYPD to both investigate and, potentially, prosecute. Through a representative, Weinstein has routinely denied any and all claims of non-consensual sex.
"A senior sex crimes prosecutor is assigned to this investigation, and the Office has been working with our partners in the NYPD since the new allegations came to light," a statement provided to CBS News from the Manhattan District Attorney's office read. "As this is an active investigation, we will not be commenting further."
As previously reported, the NYPD, LAPD and police in London have all opened investigations into the allegations against Harvey Weinstein following two exposes into his misconduct as well as a litany of women coming forward with claims of harassment and assault.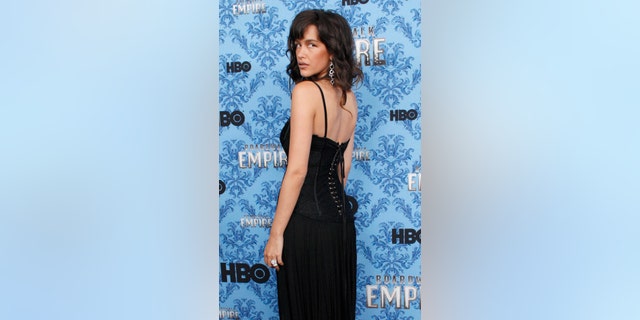 Speaking to Vanity Fair, de la Huerta detailed her experience with Weinstein when she was 26. He allegedly offered her a ride home and, upon arriving, insisted he come inside.
"Immediately when we got inside the house, he started to kiss me and I kind of brushed [him] away," de la Huerta told the outlet. "Then he pushed me onto the bed and his pants were down and he lifted up my skirt. I felt afraid... It wasn't consensual... It happened very quickly... He stuck himself inside me... When he was done he said he'd be calling me. I kind of just laid on the bed in shock."
In December of the same year, she alleges that Weinstein showed up at the lobby of her apartment building. She was reportedly intoxicated at the time but was frightened by Weinstein, who she says had been calling her despite her requests for him to stop. She says that, although she said protested, she found herself in her apartment with Weinstein, who allegedly raped her a second time. When it was over, she recalls thinking that Weinstein knew he'd done something bad. He reportedly offered to put her in a play, but she never heard from him again.
The investigation into Weinstein is ongoing and no charges have been filed against him so far.