'Happy Days' star Anson Williams talks near-death experience: 'I'm so lucky to be alive'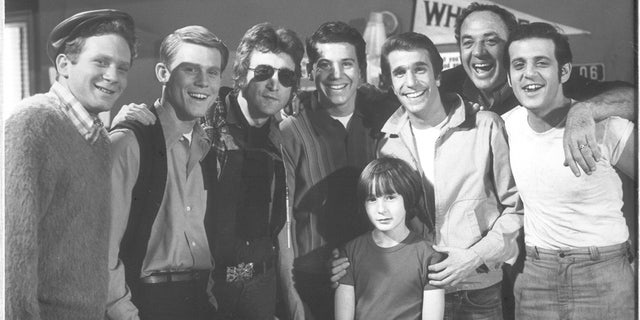 NEWYou can now listen to Fox News articles!
It was about 16 years ago when Anson Williams was driving home and nearly lost his life. On a sweltering hot day, the now 67-year-old former "Happy Days" star, who was suffering from dehydration, fell asleep at the wheel.
"I ended up bouncing around in the [California] desert," Williams told Fox News. "I'm so lucky to be alive."
After the incident, the actor known by fans as "Potsie" from the hit sitcom "Happy Days" reached out to his uncle Dr. Henry Heimlich, the inventor behind the well-known technique for saving choking victims. Heimlich suggested a remedy many people already have in their kitchens.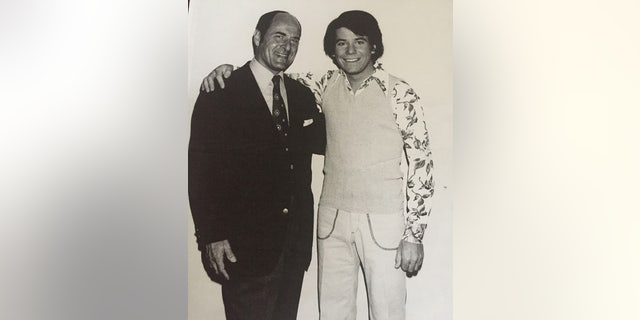 FORMER 'HAPPY DAYS' STAR WANTS NETFLIX REBOOT
"He said to cut up lemons and whenever I felt drowsy, just bite into them," said Williams. "When the citric acid and sour combination hits the nerve on your tongue, it creates an immediate adrenalin-reflex-body reaction that instantly makes you alert... I never had that problem again. I would always feel instantly awake and alert."
Williams didn't want to keep his remedy a secret.
"My business partner and I learned that one of the most catastrophic issues in our country, on the same order of guns, drugs, and drinking, is drowsy driving," he explained. "One out of five drivers admit to falling asleep at the wheel at one time. I thought 'We can help this. We can cure this.' I talked to Dr. Heimlich and asked if we can put lemons into spray drops… he said absolutely. It's all about the placement, the top of your tongue. He said if you get the right combination, it should work beautifully."
Williams, along with business partner JoAnna Connell, developed Alert Drops in 2015 and it took two years to perfect before they decided to release it to the public in 2017. He described the product as portable and caffeine-free.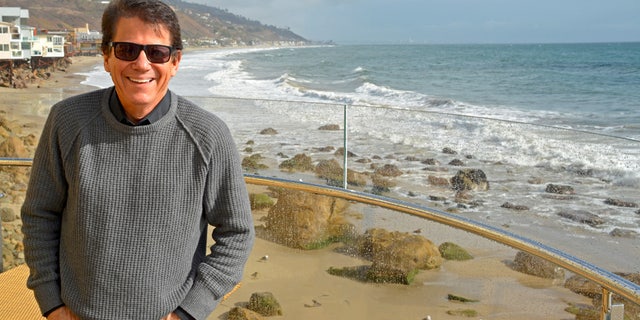 "It's literally creating a lemon in a spray," he said. "You spray that on your tongue when you're feeling drowsy and you will instantly be alert and awake. Dr. Heimlich passed away in December, but the last few phone calls we had before, he really made me promise that I would get Alert Drops out to the public. He said it would save more lives than the Heimlich maneuver."
'HAPPY DAYS' CAST HONOR ERIN MORAN
But it wasn't just his near-death experience or even his close relationship with Dr. Heimlich that inspired Williams to help save lives. A week before Christmas in 2016, Williams was diagnosed with colon cancer.
"For a long time, I would do certain things and get out of breath easily," he said. "It was odd. I thought, 'Maybe I should check this out.' I went in and the doctors found that my red blood cell count was a six. It's supposed to be 14-16. That means you're bleeding out from inside. They couldn't believe I was walking. They told me I was so anemic. I was so used to being a mess, I didn't realize I was a mess! But we got it in time."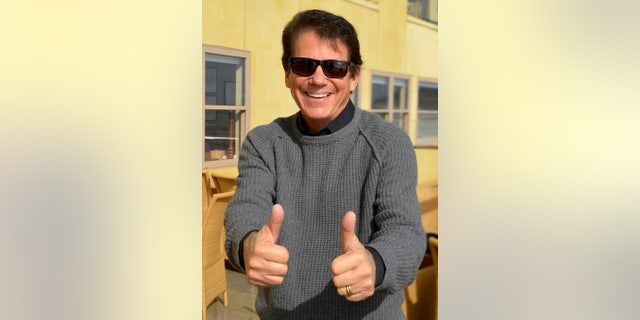 Williams had surgery on January 11 and is now cancer-free. He was determined to be around for his five daughters.
"Hannah is 27, has a wonderful husband and two kids, and she works for Buzzfeed," he boasted. "… I have four daughters at home from 19-years-old to 10. Three are black belts."
10 THINGS YOU DIDN'T KNOW ABOUT 'HAPPY DAYS'
And while Williams is busy these days raising awareness on the dangers of drowsy driving, he doesn't mind still being recognized best for his involvement on "Happy Days," a series that ran from 1974 until 1984.
"When 'Happy Days' first started, I thought timing-wise we might do OK," he explained. "But I also didn't realize there was a special chemistry happening on that show. An 'It' factor, a certain magic… It's a wonderful feeling we still have it around for people to enjoy… [And] I think the secret that made the set so great was our softball team. We would travel all over the world playing benefit games. Most of us were ex-jocks. So it was fantastic in terms of keeping a group of actors together beyond the set."
And while the show came to an end over 30 years ago, the cast are still close.
"Our relationship is excellent," he insisted. "I don't see Ron [Howard] as much because he's always all over, but we're in contact. Henry Winkler, we're in contact. Don Most, he's 15 minutes away from me. All of us has stayed very, very close. We're always a phone call away."
However, he was shocked to discover Erin Moran, who starred as Joanie, died at age 56 on April 22.
"[In the past], she didn't have the greatest upbringing at home," he said. "She went through a lot of pain unnecessarily. She went through a lot of trauma and I lost track of her. But then just a few years ago, I got back in contact with her and her husband. And she was really getting her life together. Really, really having a good direction.
"And then suddenly, she was diagnosed with throat cancer. We would text because she couldn't talk. But I was optimistic. I thought she was beating it. So I was just devastated when I learned she passed."
Williams, along with several cast-members of "Happy Days," privately reunited to celebrate Moran's life.
Now he's hoping to help others in the same way his late uncle, who passed away on December 17, 2016 at age 96, did in his lifetime.
"His philosophy on life is that we all die, but we need to leave behind something that doesn't," said Williams. "He did that in a huge way. I would love to follow in his footsteps and be able to leave behind something that will keep families together and prevent unnecessary tragedies."