Hank Williams' grandson criticizes 'I Saw the Light' biopic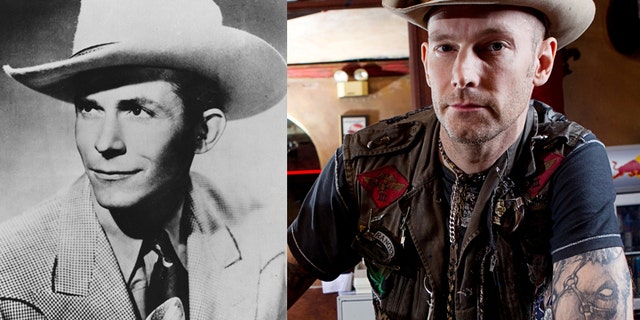 NEWYou can now listen to Fox News articles!
While moviegoers will line up to see the Hank Williams biopic in theaters this weekend, one person will be missing from the films' audience; the country singer's grandson.
Hank Williams III, who performs under the name Hank3, believes the movie about his grandfather is deeply flawed.
"I just want to see one [biopic] done halfway right. It's because I care," Hank3 told FOX411 Country. "It's the whole approach to this movie. I hate to say it but these things don't come up that often and when they do, I wish they would be taken more serious."
The "Brothers of the 4×4" singer expressed his disappointment with both the "I Saw the Light" director and lead actor Tom Hiddleston.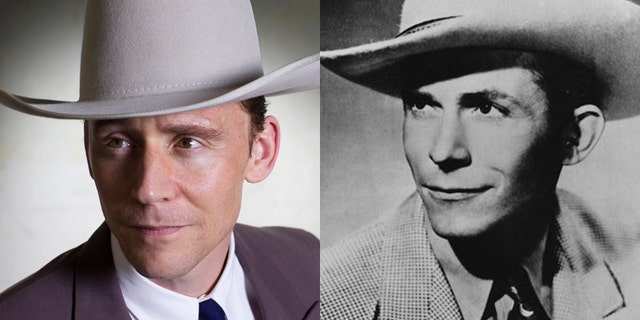 "I would ask for a…better director. I think this is only [director Marc Abraham's] second movie and he's more of a producer and that in it of itself is an issue," Williams explained. "Most people that halfway make some biopic that I can relate to have five to12 movies under them."
The singer gave the Ray Charles biopic starring Jamie Foxx as an example of a film that was true to its subject. One of the reasons Williams enjoyed it was because they used Charles' real voice for the music in the film over Foxx's, he said.
"I don't know what is going on with [Hiddleston] impersonating Hank Williams and making all of these live appearances and it seems they are trying to launch someone's music career not making a movie," the 43-year-old said of Hiddleston's several impromptu performances of Hank Williams Sr.'s songs.
"It's really hard to enjoy the movie when they're pushing more music on you than acting."
When news first broke of the British Hiddleston's casting, Hank3 told us, "To do a Hank Williams movie the way it should be done you need certain aspects in the mix to make right. It goes way beyond having [an] American to play the role of Hiram Hank Williams Sr. for it to be somewhat natural, [it] needs to be [an] American from the South who has eat lived and breathed these kind of roles before to make more respectable movie on Hank Sr."
He suggested Matthew McConaughey would have been a better fit to play his grandfather because he is from the South and "has a natural arrogance, a.k.a. fire, that is needed for this role."
The country singer said he's not "singling [Hiddleston] out," or suggesting he should have been asked to take on the role due to his eerie resemblance to his "Your Cheating Heart"-singing granddaddy.
"I'm just saying to find the best person that fits and has the best feel and can represent the role the best...I'm trying to get the best movie to be made about him as possible."
Hank3 revealed the no one involved with the film reached out to him.
"There's not been contact, it even goes higher up the ladder," he said. "It is what it is. Let's hope the light shines on the new Hank Williams movie, but if it doesn't, everything that I'm bringing up are possible reasons why."
Follow FOX411 Country's Sasha Bogursky on Twitter @SashaFB.