Hailey Clauson Serves as 'Mermaid Queen' in Coney Island Parade, Looks About as Great as You'd Expect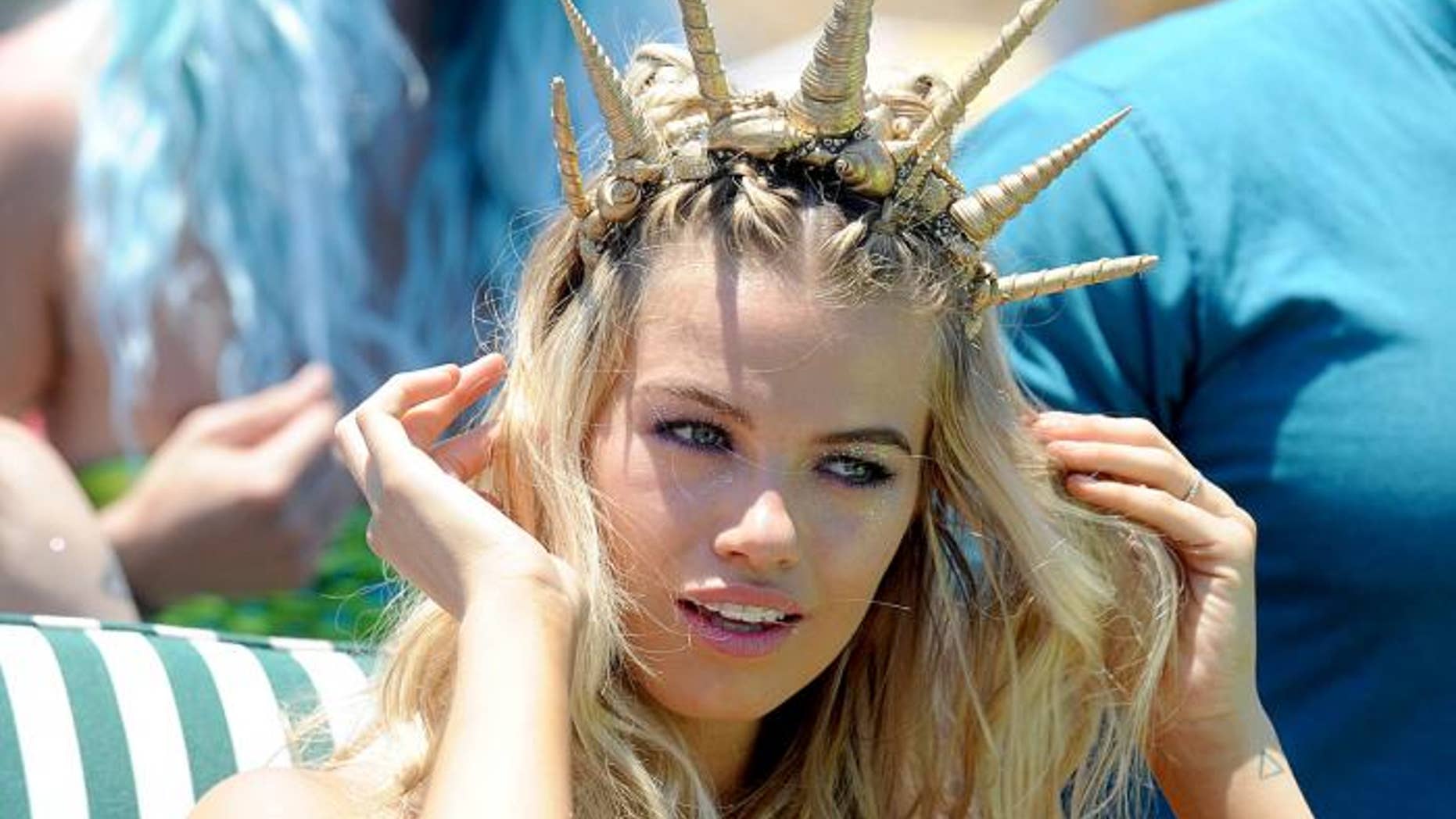 Hailey Clauson's grandmother is definitely going to have something to say about this.
Clauson, the Sports Illustrated model whose grandma after seeing her granddaughter in the pages of the annual Swimsuit Issue (see the video below), was chosen to serve as this year's Mermaid Queen at the 34th Annual Coney Island Mermaid Parade in Brooklyn over the weekend.
The parade, which honors the "ancient mythology and honky-tonk rituals of the seaside," routinely features a procession of Mardi Gras-style dancers and revelers dressed in their finest mermaid and merman costumes (i.e., very little clothing). In addition, the festivities are traditionally headed up by a ceremonial "Mermaid Queen" and "King Neptune," with this year's honors going to Clauson and Carlo A. Scissura, the president and CEO of the Brooklyn Chamber of Commerce.
But seeing as she's also one of the world's most recognizable swimsuit models, Clauson come to Coney Island merely to ride in a rolling wicker chariot. Sometime between arriving in NYC and the Mermaid Parade, she also found time to grab a hot dog at Nathan's, play a few boardwalk games, and pose for photographs in a mermaid tail.
Oh, and she was in a swimsuit the entire time, which probably goes without saying.
Take a look at Hailey's hijinx below, then head over to Coney Island and win her an oversized stuffed bear before she leaves: