Gypsy Rose Blanchard's father says murdered mom Dee Dee 'asked for what she got,' speaks out on shocking abuse in doc
Rod Blanchard is standing by his daughter Gypsy Rose Blanchard, the young Missouri woman who is serving 10 years in prison for second-degree murder in her mother's death.
The bizarre case is the subject of Investigation Discovery's new documentary "Gypsy's Revenge," which delves into the reasons behind Dee Dee Blanchard's stabbing death and its aftermath with interviews with those closest to the family — including a new interview behind bars with Gypsy, 26, that provides insight about how years of apparent manipulation turned into matricide.
The shocking saga was previously chronicled in the 2017 HBO documentary "Mommy Dead and Dearest."
In 2015, police found Dee Dee, 48, stabbed to death in her Missouri home after concerned friends said they saw troubling posts on her Facebook account. One read, "That b---- is dead." A day later, Gypsy and her boyfriend, Nicholas Paul Godejohn, were arrested in connection with the murder. Loved ones initially expected the worst for Dee Dee's seemingly missing, disabled daughter. However, a well able-bodied Gypsy was found – and arrested – in Wisconsin.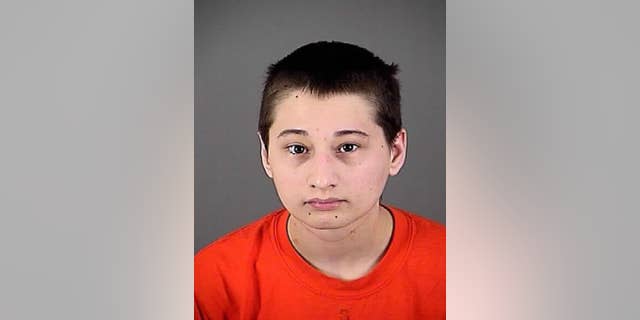 Gypsy, who pleaded guilty, is serving time at Missouri's Chillicothe Correctional Center. Experts have said Dee Dee, a single mother, suffered from a mental illness called Munchausen by proxy (MSBP), which occurs when a person attempts to produce psychological or physical symptoms in another person.
Before her brutal murder, Dee Dee claimed Gypsy could not walk and had the mindset of a child. She also claimed Gypsy suffered from epilepsy, leukemia, muscular dystrophy, sleep apnea, retardation, chromosome and digestive disorders. By the time Gypsy was 6, she was deemed paralyzed from the waist down and had a feeding tube implant. However, Gypsy could walk and did not have any kind of ailments, including cancer.
Blanchard, 46, who was married to Dee Dee from 1990 until 1994, said his ex-wife asked for what she got.
"She was just a bad mother," Blanchard told Fox News. "You can call it Munchausen by proxy or whatever, but you can't keep somebody like that all their lives. It's just part of nature, to want to be free. If you think you can manipulate someone all their lives and for them not to bite back at one point when they had enough, then you're completely mistaken. I think she asked for what she got."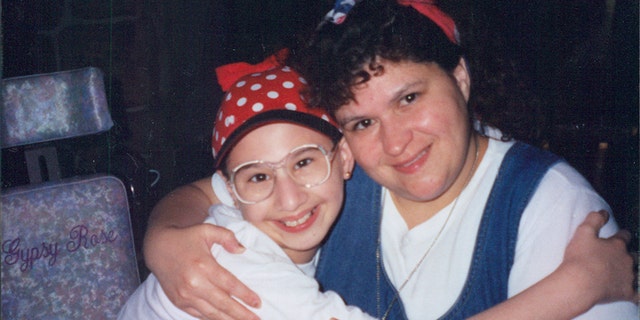 Dee Dee and Gypsy were well-known in the community and were gifted a Make-a-Wish trip to Disney World after they lost everything to Hurricane Katrina in New Orleans. Their house in Missouri was built and donated to them by Habitat for Humanity.
Gypsy claimed that behind closed doors, Dee Dee would beat her with a coat hanger and chained her to the bed if she attempted to run away. Gypsy also insisted she knew she could walk but was ordered by Dee Dee to use a wheelchair. Dee Dee, who was reportedly determined to keep Gypsy under her control, would monitor her computer usage, never left her alone in a room with others and even shared a Facebook profile with her.
Dee Dee reportedly isolated Gypsy so much from the world that she only had minimal contact with her father. As Gypsy grew older, Dee Dee reportedly began documenting her daughter's actual age as much younger and shaved her head. Gypsy's teeth had also fallen out from the numerous medications she was forced to take.
Blanchard said he never suspected Dee Dee of abuse.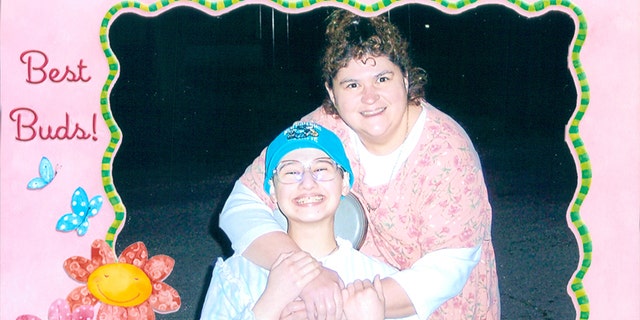 "No, never did," he said. "Never had any inkling that she was abusive. I don't know, she was pretty good at hiding that part. And Gypsy was scared to say anything. She really didn't know what to think of me as much as we did stay in touch a little bit. She still didn't feel confident that she could let me know what was going on."
However, Blanchard said he always wondered why Dee Dee would prevent him from seeing their daughter.
"She spent a lot of time making sure that there was distance between us," he claimed. "A lot of times I would call Gypsy and she wouldn't be available to talk to me, but the next day she was. I kind of felt… she was preparing her… I would call her on her birthday, but Dee Dee would tell me, 'Don't tell her it's her 18th birthday. I don't want to tell her how old she is.' I just thought some of that was kind of weird.
"She was always scared that I would get close to Gypsy. It bothered me. But I was always hoping that Gypsy would get old enough that one day we could bond. It got hard, it really did. But I didn't want to push it too far. Dee Dee had full custody and could cut me off completely from any kind of relationship we already had. There was a fine line I had to walk with her."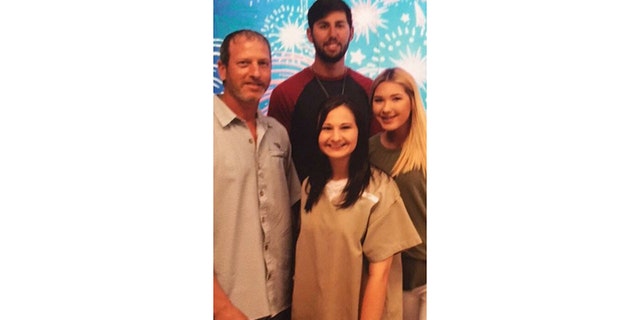 People magazine previously reported investigators determined Gypsy had enlisted Godejohn, whom she secretly met online, to help plot and carry out her mother's murder. Godejohn argued he stabbed Dee Dee in order to save Gypsy from a life of abuse. Gypsy said she was desperate to escape from her mother's wrath and had no other way of asking for help.
And while she's behind bars, Blanchard said his relationship with Gypsy is better than ever.
"It's a hundred times better, honestly," he said. "We email each other. She can call me anytime and she does. I'm keeping tabs on all of her accomplishments in school. She's getting her GED. … It's wonderful. I can't wait for her to get out so we can build on that foundation that we started here."
Blanchard added that while life in prison is "routine" and "very isolating" for Gypsy, she is already thinking about her future.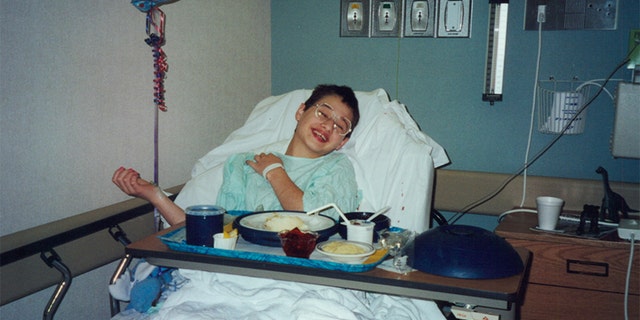 "It's a stable environment for her," said Blanchard. "She feels like she has some structure in her life. She's hoping to do well in there and come out a better person. So I think it's good for her… We're happy she's in a decent place… I know we had talked about getting her into a mental health facility. We're not really sure if that would be right because she's scared she might get drugged up again or be around more drugs… We think she's in a good place."
According to Blanchard, Gypsy also revealed in a letter she wrote on her mother's birthday last year that she still loved her.
"She realized she shouldn't have done what she did," he said. "But I haven't really talked to her a lot about how she feels about her mom. I don't want to be pushy with her. I want her to feel comfortable to open up to me about all of that… I just think it's better to wait for her to get out and for us to get together so we can talk about some of those things."
In the documentary, Blanchard expressed frustration towards the medical community, insisting they should have run more tests to prove Dee Dee was lying about their daughter's ailments. Dee Dee, who had once worked as a nurse's aide, was familiar with medical terminology and allegedly knew how to sway doctors into believing Gypsy was ill.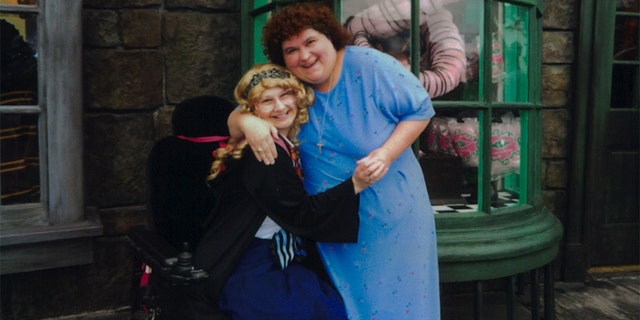 Blanchard admits he still feels guilt over not doing enough to rescue Gypsy. He has since launched an online petition in hopes that it will reduce her 10-year sentence after years of reported abuse.
"I did try," he said on being a better father for Gypsy. "But I think I could have done better. I honestly feel there's a lot of ground I need to make up with her. And I'm hoping she can forgive me. As far as me forgiving her for what she's done? I could never really judge her for what she's done. I'm never going to sit down and tell her, 'What you did was wrong.' Or… 'Why didn't you call me?' I just [couldn't] imagine being in her shoes — ones she had to wear for so many years."
"Gypsy's Revenge" is available on IDGO. Fox News' Kathleen Joyce contributed to this report.