Gwyneth Paltrow's Goop reported to UK regulators for misleading claims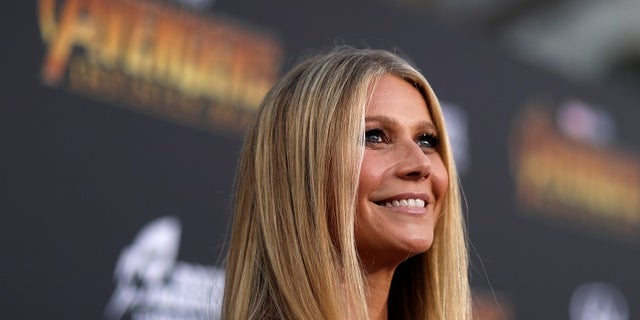 Gwyneth Paltrow's controversial lifestyle brand Goop is in hot water yet again.
Mashable reported Monday that just one month after settling a consumer protection case in California over unscientific claims, the company is now being reported to two regulators in the U.K. — the National Trading Standards and the Advertising Standards Authority.
The news site revealed Goop was reported by pro-science organization Good Thinking Society for 113 misleading claims made on their website. The group is contending those assertions are in violation of the advertising laws in Great Britain.
According to documents obtained by The Sunday Times, Good Thinking Society is alleging Goop is making "potentially dangerous" claims about their health products, "the effects of which are unproven."
Retail Gazette added one of the products in question is The Mother Load, a "top-of-the-line natal protocol" for expecting mothers or women who are planning to get pregnant. The product claims to have 110 percent of the recommended "daily value" of vitamin A.
However, both the U.K.'s National Health Service and the World Health Organization have stated pregnant women should avoid taking supplements containing vitamin A because of potential risks.
"It is shocking to see the sheer volume of unproven claims made by Gwyneth Paltrow's Goop about their products, especially given that some of their health advice is potentially dangerous: nobody should be advising customers to avoid using conventional sunscreen or that pregnant women should take vitamin A, something that health experts have warned can be harmful to unborn children," Laura Thomason, project manager at Good Thinking Society, told The Independent.
"Gwyneth Paltrow may well have good intentions, but she and her company sell products with claims that could clearly mislead customers," she added. "Just because Gwyneth has an Academy Award, it does not mean that Goop should be given an easy ride compared to other big corporations," Thomason went on.
"Being a celebrity does not exempt someone from abiding by the advertising law here in the UK, and if Gwyneth Paltrow cannot provide satisfactory evidence behind the claims she makes for her products, she should not be making those claims," she added.
A rep for the 46-year-old actress told Fox News: "When used as recommended, goop's the Mother Load supplements are safe during pregnancy. The Mother Load contains a very moderate 450 mcg (1500 IU) of vitamin A (preformed vitamin A as retinyl palmitate), which is less than the recommended daily intake of 600 mcg per day (per NHS).
The 4000 IU beta-carotene included in Mother Load is only converted in the body to vitamin A as needed, and there is no safety concern for eating this, as there would be no safety concern for eating a large number of carrots containing beta-carotene. The Mother Load package contains a warning that pregnant women should not consume more than 10,000 IU vitamin A daily due to risk of birth defects."
Mashable reported Goop launched in the U.K. on Sept. 24 with their first European e-commerce site and a pop-up shop in London's Notting Hill.
The allegations come just weeks after Goop agreed to pay a settlement in regard to alleged unscientific claims about three of its products: a $66 Jade Egg that Goop says can help balance hormones, regulate menstrual cycles, and increase bladder control when inserted vaginally; a $55 Rose Quartz Egg and a $22 Inner Judge Flower Essence Blend.
Customers who purchased the products between Jan. 12, 2017 and Aug. 31, 2017 will be refunded.
Goop agreed to pay the $145,000 settlement but told SFGate in a statement, "While Goop believes there is an honest disagreement about these claims, the company wanted to settle this matter quickly and amicably."
The ruling also stops Goop from making "any claims regarding the efficacy or effects of any of its products without possessing competent and reliable scientific evidence that substantiates the claims."