Gracie Phillips explains why she kept the identity of her father Lou Diamond Phillips under wraps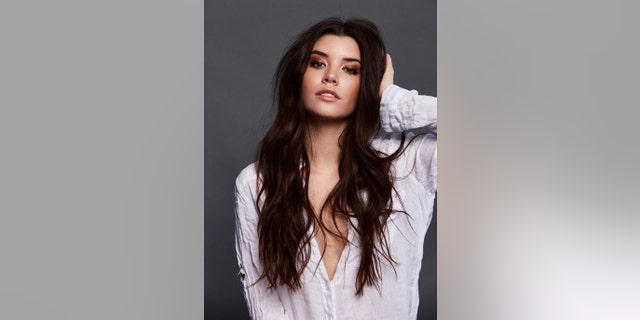 NEWYou can now listen to Fox News articles!
Gracie Phillips didn't experience your typical childhood.
Her mother is Kelly Phillips, a former Elite model. Her father, Lou Diamonds Phillips, is a celebrated Hollywood actor, still recognized by fans for playing tragic rock star Ritchie Valens in 1987's "La Bamba."
And now at 20-years-old, she's a sought-after model. But Gracie kept her celebrity father a secret for two years so she could make it on her own.
Phillips spoke to Fox News about her unique upbringing, getting discovered and why she can't wait to earn her wings.
Fox News: What was it like growing up with famous parents?
Gracie Phillips: It was almost normal for me to have a dad who was in the industry. I think my parents did a really great job of keeping my sisters and me out of the limelight. I had a very normal childhood at home. Yes, my dad did act and we saw him on TV, but at home he was a normal dad.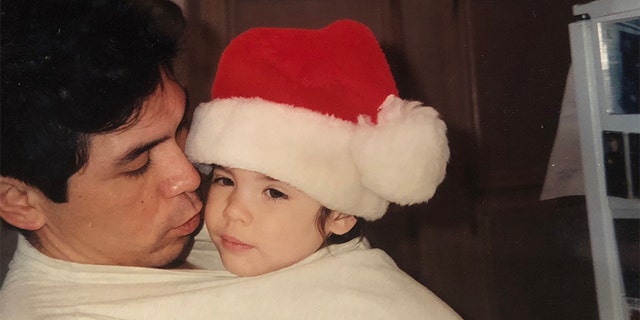 Fox News: Is it true you cried after watching "La Bamba" because you thought your father had died?
Phillips: La Bamba came out before I was born, so when I was 5 I saw it. I didn't understand the concept of acting. So when I saw it, I was like, "Oh my gosh, my dad died!" I cried my eyes out to my mom.
Then my dad came home and I was very, very confused. He had to explain things to me, like "No honey, this is acting. It's all pretend. I didn't actually die. I'm here." After that movie, I was able to understand it more… I remember for one show, he had to dress up as a woman. He came home wearing a wig and long nails. Then I was like, "Oh my God, who is this?"
Fox News: Why did you choose to keep your celebrity parents a secret?
Phillips: I started modeling a little over two years ago, just before I turned 18. And for me, it wasn't necessarily a secret. When I went to Wilhelmina, I asked them not attach our names together when I was sent out to jobs.
I wanted to make it on my own. I wanted to be known as Gracie Phillips, not Lou Diamond Phillips' daughter... And a lot of my jobs? I got them on my own, which is something that I'm very proud of.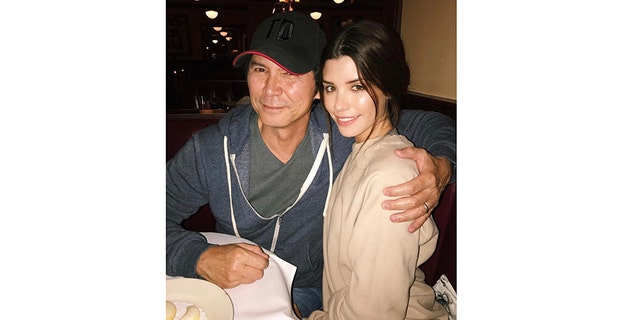 Fox News: Some may argue having famous parents would easily open more doors for you.
Phillips: That's part of the reason why I kept it under wraps. I never wanted someone to say, "She did this job because of her dad." I got my jobs on my own… My dad had nothing to do with it. I wasn't hired because of who my dad was. I was hired because of who I was. And people can say, "Well, now you're using your dad's name. You'll have more opportunities." I already proved to myself that I could do it on my own. If it opens more doors, then great. But for me, I know I can do it by myself.
Fox News: What compelled you to come forward?
Phillips: … I'm really proud of my dad. He's an amazing actor. He's been nominated and has earned many awards for his acting. And although this wasn't a secret, I kept saying to myself, "Why shouldn't I be proud and talk about it with people?" After two years being on my own, I just thought, "What's the point of keeping it under wraps?" I'm proud of my dad's work and who he is as a person. And who wouldn't want to be associated with the kind of man that he is?
Fox News: It's been reported your next goal is to become a Victoria's Secret Angel.
Phillips: I've been watching the Victoria's Secret Fashion Show since I was a kid. I've never missed it. And when it's done, I put on my angel wings, high heels and strut around the house. My mindset is that every year I do it is me getting closer to the runway.
Some can argue Victoria's Secret is just sexy, it's lingerie. But for me, I look at the women that are on the runway. I follow them on social media. And the way they carry themselves as women is something I admire, which is why I want to be a part of Victoria's Secret.
Fox News: What's your biggest fear about exposing yourself?
Phillips: My biggest concern is for people to still think I'm getting jobs because of my parents. Because there are kids of celebrities out there who receive that kind of response. And I know how headlines work.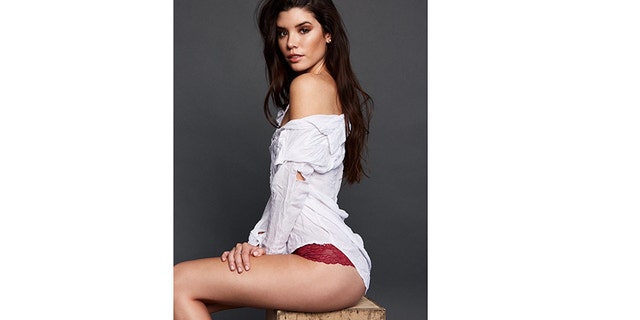 I just would never want anyone to say something like that about me. I started out when I turned 18. My mom was a model and my dad is an actor, but I certainly didn't know much about the industry going in… My biggest fear is that people are going to take away the fact that I wanted to do this on my own and I did.
Fox News: How has your father responded?
Phillips: He was always very supportive of the idea that I didn't want to talk about it. He understood why… He would always say, "This is your decision…." But he wanted to be open about it because just as I am proud of him, he's just as proud of me.
Fox News: As a model, are you worried about being harassed within the industry?
Phillips: It is a big topic today, especially in my industry. But I think my parents did a really, really great job of keeping me out of the limelight. And I started modeling later on in life. A lot of these girls get started when they're 15-16… I think I had a stronger head on my shoulders and I've been able to figure things out for myself. And I am so grateful they kept me out for as long as they did.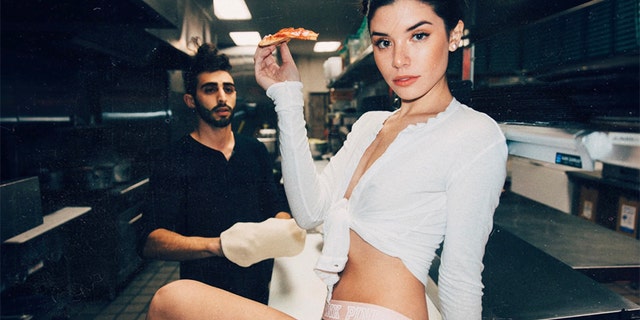 And now that I'm in it, I think I have a strong voice and I can say, "No, this is something I'm not OK with." And I'm not afraid to say no… Part of what I want to do… Is be a positive role model and use my modeling platform to encourage self-love and saying no to things you're not OK with… Hopefully, I can be a positive advocate for others.