Goldie Hawn: Ageism in Hollywood doesn't make me angry
Actress Goldie Hawn is back on the big screen after a 15-year break and she's ready for any challenges that may come her way.
The 71-year-old revealed to Harper's Bazaar that back in 1996, Hollywood wasn't so accepting of her film "The First Wives Club," which featured Diane Keaton and Bette Midler.
GOLDIE HAWN TURNED TO GOD WHEN SON NEARLY DIED
"Even though we were all stars, [Hollywood] was nervous about the movie," explained Hawn to the fashion magazine. "For 'First Wives,' we all took a cut in our salary, we all took a cut in our back end. Because the studios were never sanguine on trusting that women carrying a movie would actually work."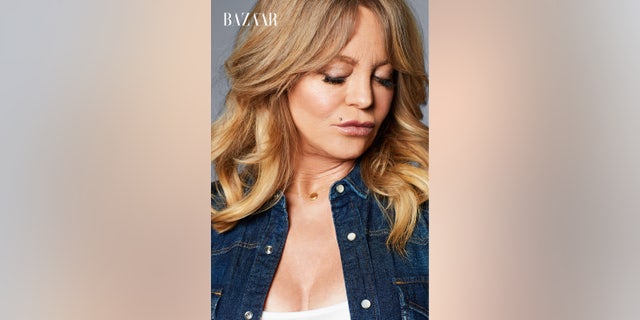 The financial gamble was worth it. "The First Wives Club" became a blockbuster hit that earn more than $180 million worldwide.
It's no wonder Hawn isn't fazed by getting older in Hollywood.
"You think you're going to fight the system? You think you're going to prove to Hollywood when you hit 45 that you're still a sexy, viable object? No," she explained. "There's a certain reality. Does it make me angry? No. I'm not an angry person. I'm not a militant person. Anger doesn't get you anywhere. It's not productive."
KURT RUSSELL REVEALS HE HAD SEX WITH GOLDIE HAWN ON FIRST DATE
Hawn's willingness to be herself goes as far back as the '60s when she played a ditzy bombshell on the sketch-comedy "Laugh-In," which raised some eyebrows at the time.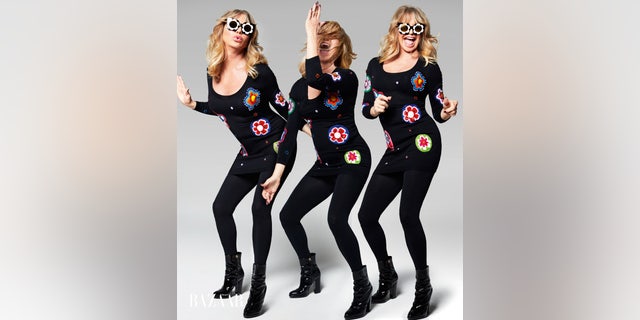 "An editor from a women's magazine came up to me and said, 'Don't you feel terrible that you're playing a dumb blonde?' I said, 'I don't understand that question because I'm already liberated. Liberation comes from the inside," said Hawn.
These days, Hawn is keeping busy starring in another female-dominated film, titled "Snatched" opposite comedienne Amy Schumer, who was determined to have the actress star as her mother.
"I accosted her on a plane," explained Schumer on meeting Hawn for the first time. "I waited until we landed, then approached her and said there was a movie I was working on and I wanted her to play my mom."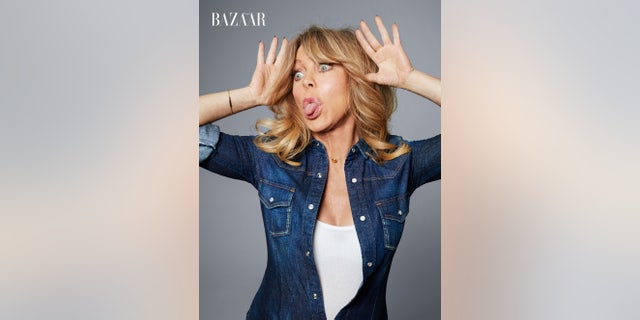 Fortunately for Schumer, Hawn agreed to take on the part, which could have discouraged other actresses not wanting to appear older in front of cameras.
"Amy laughed and said, 'I know you don't know who I am,' and I actually didn't," said Hawn. "But I could have eaten her face, she was so damn cute."
The June/July 2017 issue of Harper's Bazaar hits newsstands on May 23.