'Golden Girl' Betty White Shines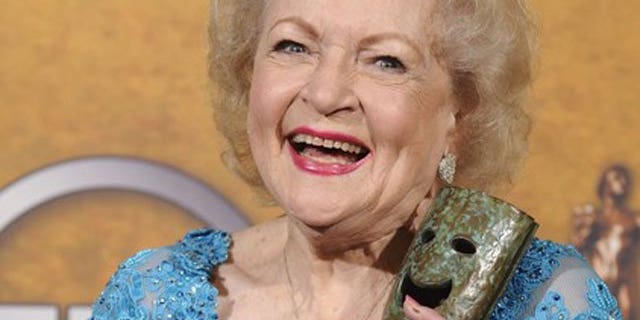 Famed Beverly Hills Courier columnist George Christy gives you an insider's peek into Hollywood's A-list parties and personalities.
Queen of the Hop she was at the 16th annual Screen Actors Guild Awards, and Betty White rewarded the crowd at the Shrine Auditorium with the best acceptance speech when she was honored with their Lifetime Achievement Award. She should give lessons.
Honored with standing ovations for her six-decade career, Queen Betty, who's of German and Greek ancestry and graduated from Beverly Hills High, sighed that with so much attention she "may not be fit to live with these next few years." Funny and wickedly clever, describing herself as an "old broad," she made no bones about being 88 years old. Presenter Sandra Bullock zinged that she finds Betty "annoying, having appeared in four TV series." Betty didn't miss a beat, firing back, "Isn't it beautiful how far a plain girl as she is can go?" Betty then recalled that she began her acting career by singing in what then was an experiment: "Television."
Backstage, Betty praised Sandra for "being gorgeous and talented and the most down-to-earth human being … the epitome of what a movie star should be."
But Betty didn't deny that she's star struck, never having met one of her idols, Robert Redford. Acknowledging her age, she reminded that she celebrated her 88th a week before the awards, and added that she has "a lot of stuff to do," championing animal health advocacy and working with the Los Angeles Zoo Association.
FULL STORY: Click here to read George Christy's full column at the Beverly Hills Courier