'Gilligan's Island' star Dawn Wells dead at 82
Wells, who famously played Mary Ann Summers, died from coronavirus-related causes
Dawn Wells, who famously played Mary Ann Summers, has died. She was 82.
She died in Los Angeles of COVID-19-related causes Wednesday morning, according to her publicist.
The actress starred as the unapologetic "good girl" who was stranded on an island with six other castaways. "Gilligan's Island" ran from 1964 to 1967 – for three seasons – and yet it has never gone off the air. It continues to be screened across the world in over 30 languages.
"There is so much more to Dawn Wells" than the "Gilligan's Island" character that brought her fame, her rep said in a statement.
'GILLIGAN'S ISLAND' STAR DAWN WELLS REVEALS WHAT SHE'S GRATEFUL FOR IN 2020: 'THIS IS THE COUNTRY I LOVE'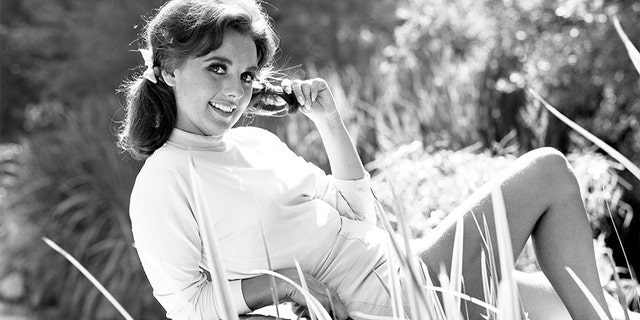 Wells, a Reno native, represented Nevada in the Miss America pageant in 1959 before taking on the iconic role. For the role of Mary Ann, she beat out 350 other actresses, including Raquel Welch.
Before "Gilligan's Island" though, Wells had early TV roles on shows including "77 Sunset Strip," "Maverick" and "Bonanza." Throughout her career, she starred in over 150 shows and seven motion pictures such as "Winterhawk," "The Town That Dreaded Sundown" and "Super Sucker." She also appeared in more than 60 theatrical productions.
'GILLIGAN'S ISLAND' STAR DAWN WELLS TALKS MARY ANN'S SEX APPEAL
In 2014, Wells published the humorous memoir "What Would Mary Ann Do?". Most recently, Wells starred in the 2017 web series "Life Interrupted," where she plays fellow TV icon Alison Arngrim's mother to rave reviews.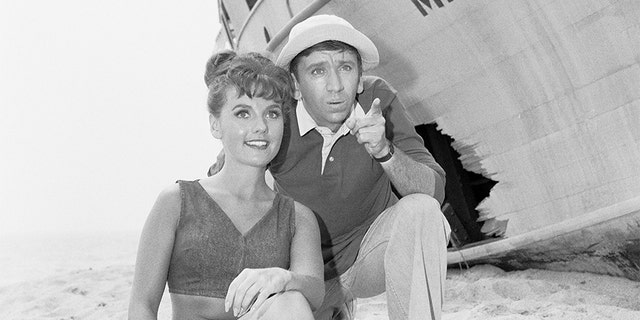 Outside of her life on-screen, she was also a teacher and motivational speaker, her publicist said.
When it comes to "Gilligan's Island" -- the goofy, good-natured show that became an unlikely but indelible part of popular culture -- Wells told Fox News in 2017 that she was still happily meeting fans of Mary Ann, who she described as timeless.
CLICK HERE TO SIGN UP FOR OUR ENTERTAINMENT NEWSLETTER
"She pitched in and helped, never complained about anything and helped cook and clean," Wells said at the time. "She was concerned about the other people on the island. No jealousy with Ginger … and she's very in tune with Gilligan and his mistakes. I think she represents the core of what's good."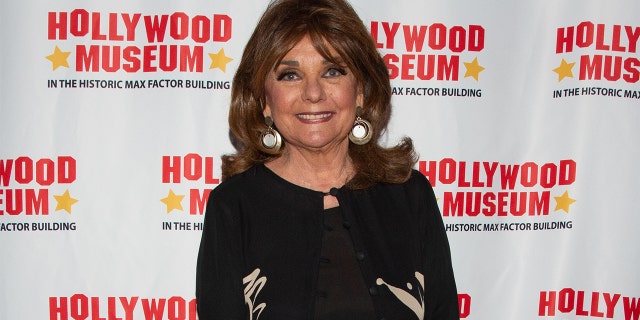 "I've had soldiers tell me, 'I carried your picture in my helmet,'" she recalled. "I had families say, 'The only way we ever got along was when we were watching your show.' It had an impact that was far more than just 30 minutes."
Wells added that a part of Mary Ann will always be with her.
CLICK HERE TO GET THE FOX NEWS APP
"I have them!" she dished to Fox News on still owning her character's shorts and top. "I have the gingham dress, too. And I really don't know how I got them. We were picked up for season four. Then we went on vacation. I might have taken them home to check on the sewing. And then we were cancelled, by telephone. So we never went pack to get any of the props or anything. But, I have the shorts!"
She is survived by her step-sister, Weslee Wells.
Fox News' Stephanie Nolasco and Kelley Kramer and The Associated Press contributed to this report