Raquel Welch talks working with Robert Wagner, meeting Elvis Presley and Frank Sinatra
When Raquel Welch was offered the role of a grandmother who dates, loves the nightlife and gets caught by her granddaughters doing the "walk of shame," the sultry screen siren didn't hesitate to say yes.
The 77-year-old stars as Rosa on UP TV's family-friendly sitcom "Date My Dad." The show tells the story of Ricky Cooper, Rosa's son-in-law, who completely dedicates his life to fatherhood after losing his beloved wife Isabella.
But three years later, his three daughters are willing to do anything to see their father fall in love and find happiness again. Barry Watson, of "7th Heaven" fame, plays the comical patriarch who gets some much-needed help from his live-in mother-in-law.
"The minute I got the script, I just thought it was great fun," Welch told Fox News. "And I loved the idea. It's comedy. I'm good at comedy, if I can say so myself. And it's something I enjoy doing. It was a no-brainer for me."
"... I could be a grandmother myself. My children are not cooperating," she joked. "But I am a mother and I have seen my son go through a marriage that failed… I was very interested and it's not a real stretch for me…. I'm enjoying the whole darn thing."
Welch was thrilled to be paired up with fellow actor Robert Wagner, Watson's real-life father-in-law. The 87-year-old guest starred in "Date My Dad" as Welch's love interest. She was eager to reunite with her former co-star from the 1968 comedy "The Biggest Bundle of Them All."
"There wasn't a particular rapport [in the movie] except, of course, he's Robert Wagner and what's not to like?" she explained. "We had a really good time... It seemed like a perfect match in a sense… I had no objection. What possibly could I object to? We had a lot of fun. And people seem to enjoy our interaction. It's all been very enjoyable, I have to say."
Welch is no stranger to working alongside Hollywood's most notable leading men. Back in 1964, she had the chance to work with her teenage crush in "Rousetabout" — Elvis Presley. However, Welch was surprised by the singer when she met him on set.
"I first saw him when I was 14 in a concert performance in San Diego, along with a whole bunch of screaming teenagers," explained Welch. "He was pretty irresistible. I was just all a flutter as a young girl. But when I finally did meet him [on set], he just didn't look the same. It looked like they cleaned him up.
"It was like white bread or something. It was not at all his kind of sassiness that he exhibited on stage. The way he wore his hair, the kind of clothes he wore, the way he moved. It was just all very polite now… What happened to the rebellious, sexy guy? I was so in love with him as a teenager."
Welch would later see Presley again in Las Vegas, where he underwent another transformation.
"He was now wearing a lot of studded jumpsuits," recalled Welch. "That was not the Elvis I was crazy about. He still sounded like Elvis, but there was such a difference about it. He didn't sound like he was 100 percent. It was more like he was doing it for all his fans. He enjoyed the adulation, obviously. But it didn't seem to me like his involvement in the earlier part of his career was there. He didn't have the passion anymore. He just performed a tremendous amount."
Presley died in 1977 at age 42. Welch wondered if his non-stop performing schedule contributed to his early demise.
"They just had him on a treadmill all the time, repeating every wonderful thing that he did," she said. "And you could tell it was not fun for him anymore. It was a sad, sad thing that happened to him... I just think he was a nice Southern boy."
Meanwhile, one co-star who left Welch speechless was Frank Sinatra. They both appeared in 1968's "Lady in Cement." She particularly remembered seeing the singer on stage at Miami's Fontainebleau Hotel.
"You could hear a pin drop when he was singing a ballad," said Welch. "[When] Frank came out on the stage, he had everybody eating out of his hand at about 37 seconds… He was just flawless. He could break your heart, make you fall in love with him or make you think he was a scamp… You could picture a whole existence around [his lyrics]… That's what I discovered about Frank."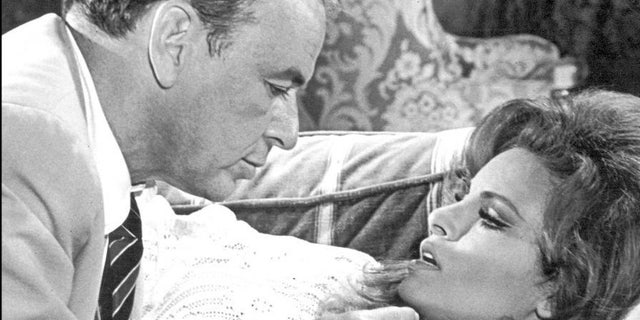 These days, Welch is happily savoring the success of her lasting career, which is why she probably won't take any advice from her new character Rosa.
"[But] I'm not really trying to date with any real seriousness," said Welch. "You know, I go out occasionally but you know, it's not a campaign that I'm on. I'm busy a lot and I like to work. I guess I'm in love with my life in general.
"It's been a lot of fun. It's been demanding, to a point. A lot of men don't like that anyhow. They don't like their lady to have other things that take precedent sometimes. They don't particularly like that. That's what women everywhere don't want to hear, but unfortunately it does happen to be true. I'm kind of a realist."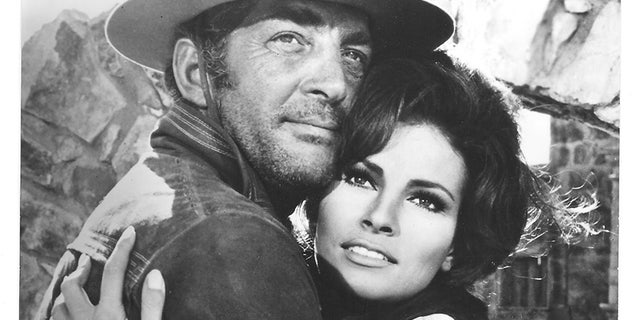 While UP TV hasn't announced a Season 2 date for "Date My Dad" quite yet, fans and curious viewers alike can stream the series online. Welch is yearning to meet up with her cast mates and see what new adventures Rosa will take her on.
"If we can just be blessed with a continuation of this show, I think it would be wonderful," said Welch.