Giada De Laurentiis says 'it was very intimidating' being in front of cameras for the first time
Giada De Laurentiis didn't always feel at ease being in front of the camera.
"In the beginning, it was very intimidating," the Food Network star admitted to People magazine Monday. "I think I just wasn't open enough; I wasn't secure enough."
The Italian-born chef was previously working as a food stylist when Food Network recruited her to host "Everyday Italian" in 2003. At the time, De Laurentiis had zero on-camera experience.
"Italian culture and Italian food were such a part of my every day that I didn't realize other people wouldn't understand certain things," said the 48-year-old.
And having the spotlight on her didn't come so naturally — at first.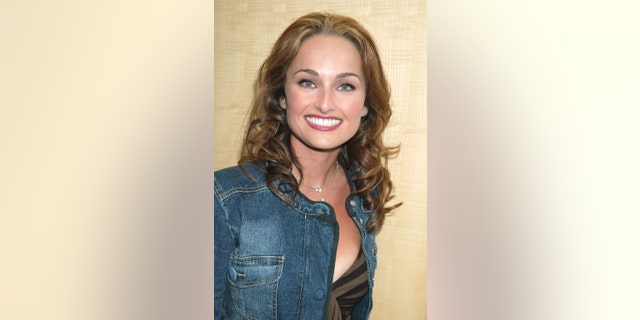 "Everybody cooks their pasta al dente, don't they?" said De Laurentiis on being told to constantly explain things while filming. "I think I lost like five pounds in three days filming the pilot."
And while De Laurentiis would quickly heat things up for the network with her popular series, it wouldn't be the last time she broke a sweat.
De Laurentiis added she will never forget her first time on live television as a guest on the "Today" show.
"Al Roker was my host," she explained. "I made a grilled chicken with three different pestos, but it was actually the stylist who cooked the food… we get to the point where Al says, 'Let's taste it' and cuts into the chicken, and it was raw inside! I just froze, my entire body and mind froze. It's those terrifying moments [that] end up being the things that can change your career."
Still, that unfortunate mishap didn't ruin De Laurentiis' career. In fact, the sought-after celebrity chef currently co-hosts "Food Network Star" alongside Bobby Flay.
Back in 2013, De Laurentiis admitted to Fox News that it's not always easy juggling a high-profile career, while being a hands-on parent to her daughter Jade, now 10.
"It's not easy, to be honest," said De Laurentiis at the time. "My number one advice is getting good help. Don't be afraid to ask for help within your family. I have two lovely ladies who've helped me with Jade since she was young. I can't do everything and be everywhere at any moment, but I can set myself up for success by asking for help, which is exactly what I do.
"And the ability to see others on the phone has really helped me. The phone is not one of my daughter's favorite things, but if she can see me, where I am, even where my bed is in the room, she still feels connected to me while I'm on the road."