George Michael Arrested for Driving Car Through a Storefront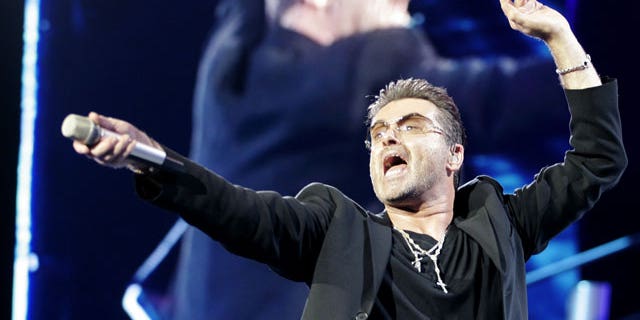 British pop singer George Michael was arrested over the weekend after crashing his car into a London store, police confirmed Tuesday.
The 47-year-old singer was reportedly traveling back from a gay pride march in central London when his Range Rover crashed into a North London branch of British photo developing store Snappy Snaps, in the early hours of Sunday morning.
"Police were called at approximately 3:35 a.m. on Sunday , July 4, to reports of a vehicle in collision with a building on Hampstead High Street," a Metropolitan Police spokesman said Tuesday. "Officers attended and a man in his 40s was arrested on suspicion of being unfit to drive.He was taken to a north London police station and later bailed pending further inquiries. He will appear in court in August."
The Hampstead store's manager, Jun Mustafa, said: "You're looking at a new shop front definitely -- it was quite badly damaged."
The star ended a two-year driving ban last year after he was found slumped at the wheel of his car in May 2007 "unfit to drive through drugs."
He was arrested on suspicion of driving under the influence of alcohol or drugs in Berkshire, southeast England in August 2009 but was later released without charge.
The star's most famous brush with the law came in 1998 when he was arrested for "engaging in a lewd act" with an undercover police officer in a toilet in Los Angeles.