'Game of Thrones' star teases finale details: 'It won't go the way some people want'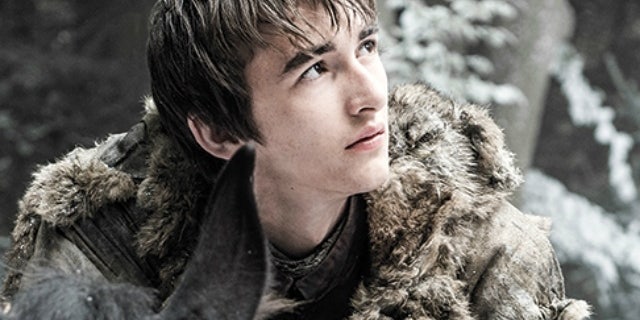 With "Game of Thrones" fans both anticipating and dreading the end of the immensely popular HBO series, one star is dropping some light details about what fans can expect when the story comes to its definitive end.
Isaac Hempstead Wright, who plays Brandon Stark - A.K.A. the Three-Eyed Raven - on "Thrones" spoke with The Hollywood Reporter about the final episodes and his thoughts on the season being reduced from the average 10 episodes to just six.
"It's so critical that they didn't decide to just stretch this out for another ten episodes to make more money from it. The people making 'Game of Thrones' are acutely aware of how they want this story to go. It's not like they don't have a big plan and need to bide their time with a few extra episodes. They know exactly how they want this to end. I think even from season five, they knew where the story was going. Therefore, we were able to really concentrate on the storyline far more than we had in previous seasons," he said. "I think it ends up being more fast-paced. When you're heading into a finale, you don't want to have any unnecessary episodes. You want to be going, 'God, we didn't have enough episodes! I want to know where it's going next!'"
As for the immense fan perception that will undoubtedly surround the ending of such a popular series, Hempstead Wright says that the only people he and the creators are hoping to impress are themselves.
"As long as we can reconcile with ourselves that we're happy with how it ends, it won't matter what anyone else thinks, really. As long as we feel we've done the story justice, and have done justice to George [R.R Martin's] universe and David [Benioff] and Dan [Weiss'] vision, then that's really all we can hope for. It won't go the way some people want. It will be too happy for some people, or too sad, or too whatever. That's the nature of an ending."
Unfortunately for those anticipating the final six episodes of "Thrones," which the cast is currently shooting, Hempstead Wright's co-star, Sophie Turner, recently let it slip that there may be a pretty big wait time for the eighth and final season to drop. As we prepare to usher in 2017, Turner mentioned that the ending won't arrive until 2019. However, HBO has yet to make an official statement on that matter.