FULL INTERVIEW: Q&A With Sgt. Scott Moore About Upcoming Date With Mila Kunis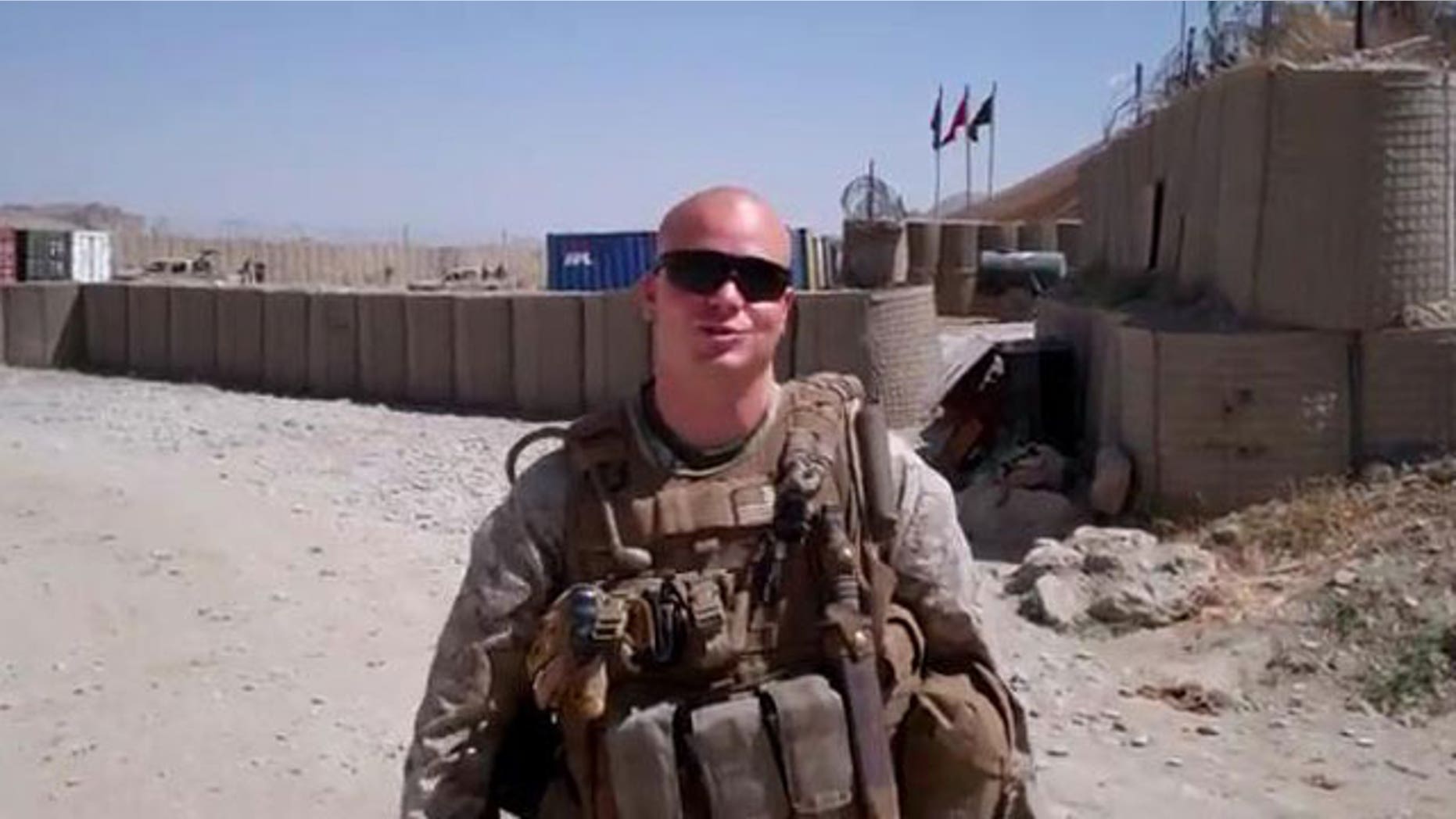 Due to the immense media attention Sgt. Scott Moore has received for his YouTube Marine Corps Ball invitation to Mila Kunis and the operational tempo of 3rd Battalion, 2nd Marines, he has elected to make a written statement and answer the most commonly asked questions.
STATEMENT FROM SGT. SCOTT MOORE:
"The idea behind my YouTube invitation to Mila Kunis came about after some Marines from 3rd Battalion, 2nd Marines, and I were hanging out talking.  One of the Marines bet that I wouldn't make the video and post it.  Of course, a bet between Marines must be honored, so I took the chance.  You can't make shots that you don't take, so I took the best shot I could.  The Marines of 3/2, my family and friends back home in Grove City, Pa. have been so supportive, and did a great job of getting the video a lot of attention.  I'm very excited about the opportunity to share the experience with Ms. Kunis and would like thank her for accepting my offer."
Q&A:
Where are you and what do you do?
Moore: I currently serve as the data chief for 3rd Battalion, 2nd Marine Regiment, based out of Camp Lejeune, North Carolina. My military occupational specialty is Data Systems Technician, which is responsible for implementing and monitoring security measures for Marine Corps communication information systems networks, and ensuring that systems and personnel adhere to established security standards.  My unit is located within the district of Musa Qal'eh in the Northern Helmand province of Afghanistan.
How did you come up with the idea for the video?
Moore: It was kind of a bet between me and Marines in my platoon.  I told everyone I was going to do it, but they didn't think I would go through with it.  One day we had a couple minutes, and I took another Marine out with me and we shot two takes.  The first one was without sunglasses but I was squinting too much because it was so bright, so we shot the one I uploaded to YouTube.  The rest of the Marines liked it, so I posted it that day.
When you posted the video, did you ever think you'd really get a date with Mila?
Moore: I always thought I had a chance, and sometimes that's all you need.  The Marines I work with did their best to spread it around.
Why did you post the video?
Moore: I wanted to take Mila Kunis to the Marine Corps ball.  We all talk about what we are going to do when we get back, and this was my dream.  I do feel bad for putting her on the spot, but it's not like I was going to bump into her on the streets of Musa Qal'eh between now and the ball.
How do you feel now that you've made it happen?
Moore: My initial reaction was disbelief.  It's going to be a great experience to meet her, and it's going to make the ball more special for everyone.
Has Mila contacted you yet to make plans for the big day?
Moore: She has not personally contacted me, but I have heard back from her people.
I understand Justin Timberlake played wingman for you. What do you think of him?
Moore: JT and I had this all planned from the start.  He's been a great wingman. It's nice to know he can get over the jealously to help a brother out (just kidding).  Justin Timberlake's encouragement definitely helped, I owe him one.
What do your fellow Marines think of all of this?
Moore: High fives and positive encouragement.  They're all really excited for me.
How did you find out that she said yes?
Moore: From one of my friends from back home who has been supporting me with this.  He sent the e-mail to me (with FOX 411's story).  Obviously, I shared it with everyone and we all are pretty excited for November 18th.  It can't get here soon enough.
What is the Marine Corps Ball?
Moore: The Marine Corps Ball is a tradition that celebrates the founding of our service in 1775.  It is something that we, as Marines, look forward to every year and is a great source of pride.  We celebrate this occasion with a birthday cake, a message from the commandant of the Marine Corps and other traditions.  This ball will be special not only because of Mila, but also because we will have recently returned from our deployment to Afghanistan.
Has your family heard, what do they think?
Moore: My family heard and have received a lot of attention back home.  They're really excited for me, and my dad said he can't wipe the smile off his face.
Is there any type of statement or other reactions you'd like to note?
Moore: I would like to thank all my friends and family back home in Grove City, Pennsylvania, and all my Marine brothers in 3rd Battalion, 2nd Marines, for helping spread this around.  It's a great opportunity and I cannot thank everyone enough.
Do you have any special plans for the ball or does this change what you normally would do for a Marine Corps ball?
Moore: I think I'll keep that a secret for now; we have to iron out the details.  For the most part it will be a normal experience for those who have attended Marine Corps Balls in the past.
What can Mila expect to see at the ball?
Sgt. Scott Moore is currently serving his second combat deployment.  He is a veteran of Operation Iraqi Freedom, where he served from April to October 2009.   
A native of Grove City, Penn, his personal awards include the Marine Corps Good Conduct Medal, and the Navy and Marine Corps Achievement Medal.
He enlisted in the Marine Corps July 10, 2007.