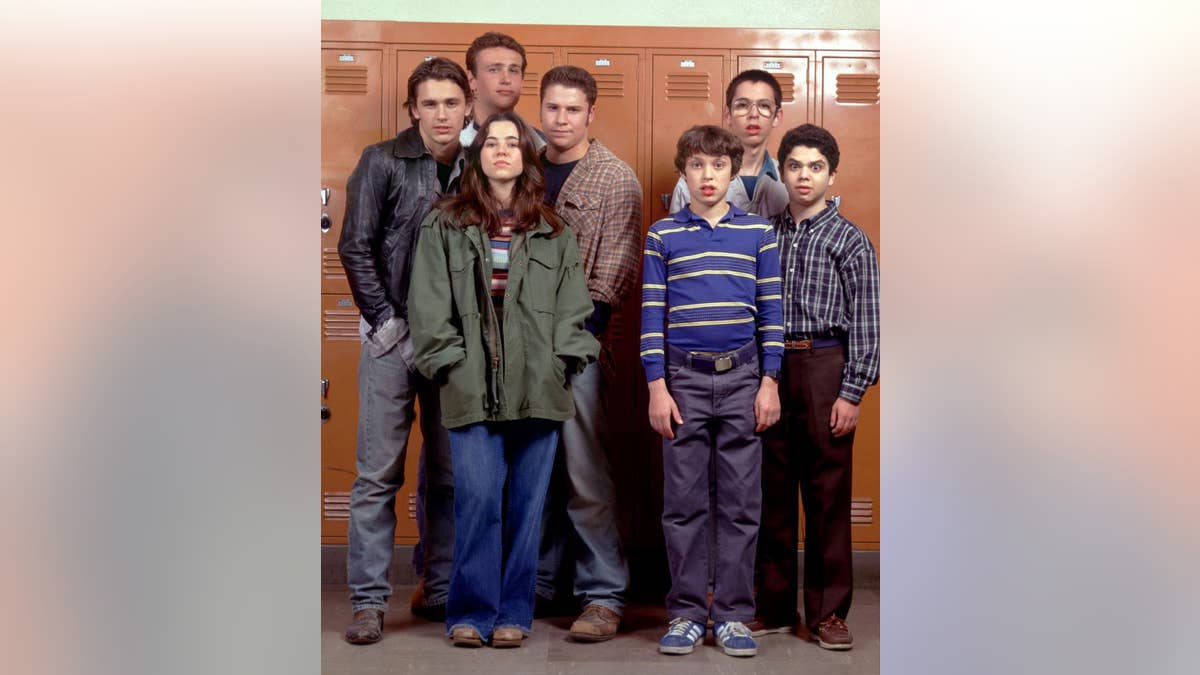 "Freaks and Geeks" fans will finally get more of the cult classic after 17 years.
The show, which only survived one season before getting booted. The "Freaks and Geeks: The Documentary" is expected to debut on A&E in 2018.
Actor Samm Levine, who played Neal Schweiber in the series, tweeted a photo of the revival last week with the caption: "This happened and is coming your way in 2018 thanks to @hodgeepodgee, @MorganSpurlock and @AETV. Clear your calendars!"
"Freaks and Geeks" will be part of Morgan Spurlock's upcoming docuseries "CultureShock," Entertainment Weekly announced in August. Netflix also gave fans the opportunity to watch reruns when it was placed on the streaming service.
The beloved show premiered in 1999 on NBC with 18 episodes, but was canceled by 2000. However, the short-lived series helped launch the careers of Jason Segel, James Franco, Seth Rogen, Busy Phillips and Linda Cardellini.