Former '50s star Barbara Payton endured a tragic downfall involving drug abuse, alcoholism
Blonde bombshell Barbara Payton was on her way to becoming a sought-after actress who could have rivaled Marilyn Monroe — but she ultimately became more famous for becoming Hollywood's most tragic cautionary tale.
The Minnesota native, who starred opposite Lloyd Bridges in 1949's "Trapped," James Cagney in 1950's "Kiss Tomorrow Goodbye," as well as Gregory Peck in 1951's "Only the Valiant," passed away at age 39 in 1967 from heart failure after she spent her final years battling drugs and alcoholism, as well as resorting to prostitution to maintain her addictions.
Film journalist John O'Dowd is set to release a new book later this year on the seemingly forgotten star titled "Barbara Payton: A Life in Pictures."
It will feature over 600 rare and previously unpublished photos from Payton's life and career, along with commentary by her best friend and sister-in-law Jan Redfield.
O'Dowd previously wrote a book detailing Payton's rise-and-fall titled "Kiss Tomorrow Goodbye" in 2007. For that biography, O'Dowd tracked down Payton's only son, John Lee Payton, as well as insiders who knew the infamous pinup. A script is currently in the works to turn O'Dowd's book into a biopic.
O'Dowd told Fox News he was determined to uncover what went wrong for the promising screen siren.
"Her sister-in-law swore that Barbara was serious about her acting career," he explained. "Other people told me that as well. She studied hard and enjoyed acting, but she also enjoyed her social life. It was very wild and eventually, it overtook everything else.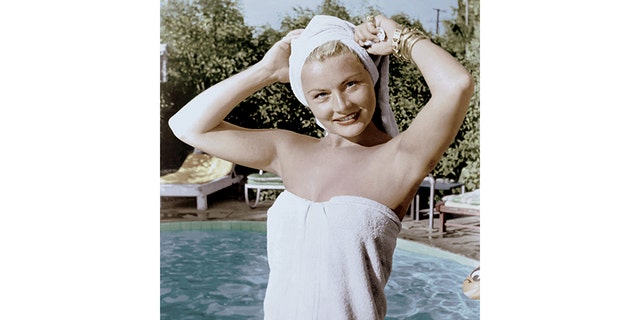 "She could have done a lot more if she'd been able to rein in her life a little. But she also liked the perks that acting brought her. At one point she was earning $10,000 a week, which was really an unheard of amount back then, especially for a young starlet…But unfortunately, it didn't last long."
Payton earned her big break when she arrived in Hollywood during the late '40s and was quickly spotted by William Cagney, brother of Hollywood star James Cagney, who was also in charge of Cagney Productions. She was swept away to be the film gangster's leading lady in "Kiss Tomorrow Goodbye."
"[William] was enamored with Barbara," said O'Dowd. "She got that film very easily… Even though she had a good start, it all blew up very quickly for her. That was the beginning of the end for her in Hollywood."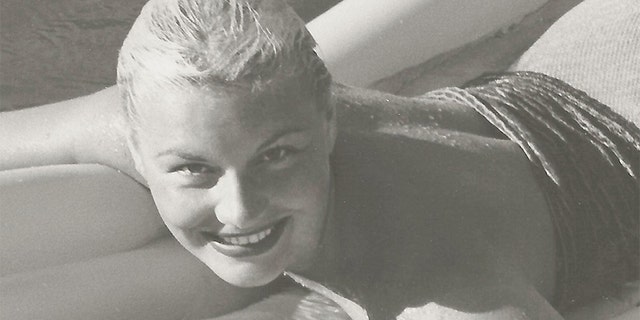 Payton couldn't resist the temptations of Tinsel Town. As a woman who loved to party, she allegedly slept with film moguls to boost her career. And while many of those salacious rumors couldn't be confirmed, there was no denying Payton quickly built an eyebrow-raising reputation.
"I think she was shamed a lot for her rebelliousness," said O'Dowd. "That became her reputation in a very short order. She was known to be a promiscuous person. But the thing is, she was getting all the criticism for it, but the men she was engaged with were just as promiscuous. However back then, they were not criticized for that type of behavior.
"So she burned a lot of bridges in Hollywood. She was given many chances… [But] she got in her own way."'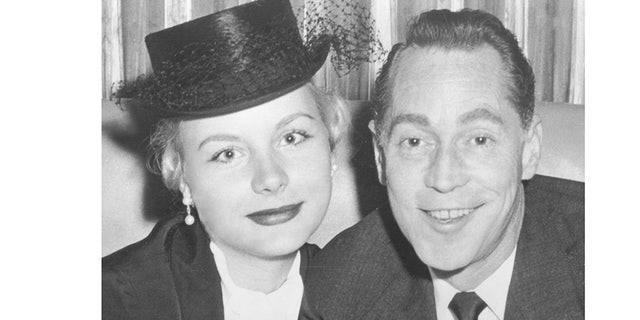 But it seemed Payton was getting ready to settle down. In 1950, she met Hollywood star Franchot Tone, who was previously married to Joan Crawford, and the two became engaged. But it was also around that time she began an affair with B-movie actor Tom Neal.
"Barbara had a wandering eye," said O'Dowd. "She met Tom when Franchot was out of town… She hooked up with Tom even though she was engaged to Franchot at the time. She couldn't make up her mind. Barbara was very young at the time.
"She was 23. People forget that. And I think she felt her power. She was very beautiful. People wanted to be with her. So it just spiraled out of control. Her sister-in-law said Barbara never wanted anything to happen to either one of the men."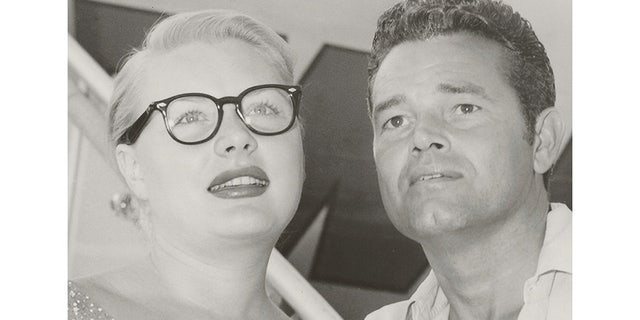 The love triangle became national headlines. The New York Times reported that in 1951, Tone fought Neal over her affections. Tone suffered from a concussion, a broken nose and a fractured cheekbone.
"Franchot nearly died from the beating that he got from Neal," said O'Dowd. "The press had a field day tearing them apart. Barbara's reputation took a major hit and she never recovered."
The newspaper added Payton went on to marry Tone, but they were divorced five months later in 1952.
"I think she respected Tone, but from what I've been told by several people who knew Barbara, the only man she ever truly loved was Tom," said O'Dowd. "She evidently loved him and was hoping that they would marry, but for whatever reason, he didn't want to marry her. They were together a little over two years… I really think Tom was the one person she loved. I don't think she ever got over him. She never completely got over him."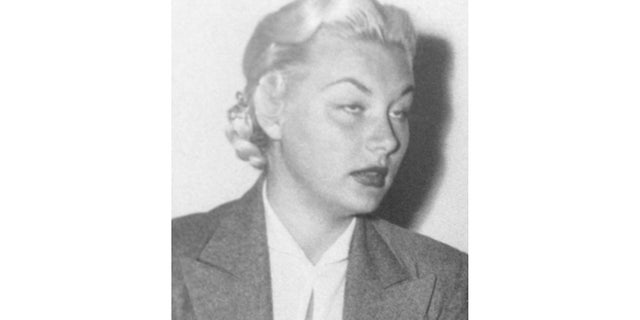 The brawl transformed Payton into box office poison and studios refused to hire the troubled starlet. By the mid-1950s Payton was reportedly abusing alcohol and heroin. Her last film was 1955's "Murder is My Beat." A year later in 1956, she lost custody of her 9-year-old son. She never saw him again.
"I think there was definitely a predisposition to her alcoholism," claimed O'Dowd. "Both of her parents and her younger brother Frank were all alcoholics. So there was the heredity factor… But evidently, in the mid-1950s Barbara started using heroin… The saddest part was actually losing her son… I think her personal problems really snowballed after that and she never really recovered. Those were probably the worst years of her life."
Payton's attempts to revive her career failed. By 1962, she resorted to prostitution. A year later, she accepted $2,000 to publish a tell-all titled "I Am Not Ashamed."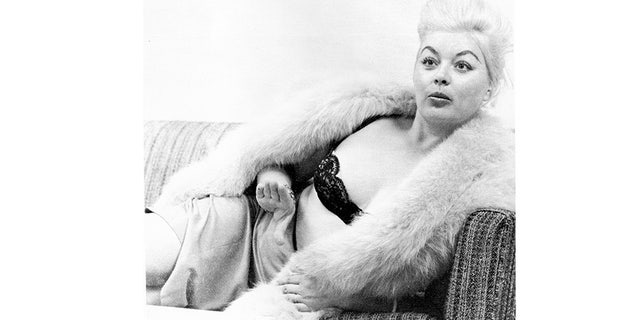 "I managed to locate a former police officer who arrested Barbara," said O'Dowd. "She was completely lost and out of it… I think her alcoholism and drug abuse caused a psychosis to occur. She was extremely ill, selling herself on the streets. It was absolutely horrendous… I also think her life was even worse than what I documented in the book… She was essentially living in the shadows. She was living on Skid Row by then. And the people she was commiserating with were other lost souls."
Despite Payton's tragic demise, her son John Lee holds no ill-will towards his mother.
"He went on to serve our country in Vietnam," said O'Dowd. "That's actually where he was when his mother passed away.… Of course, seeing his mother in the condition she was in when she died was extremely upsetting and shocking to him.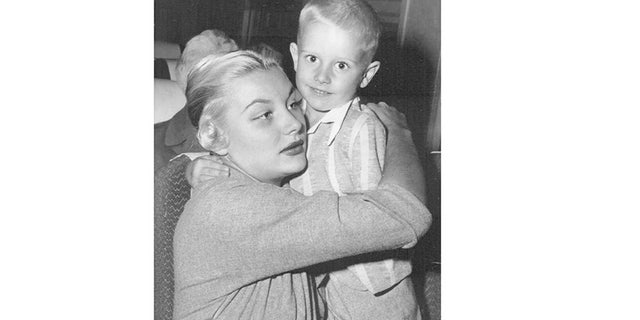 "He said he never completely got over that. It's been very hard for him. He's very well aware of his mother's reputation and how she was treated by the press… But he still loves his mother and is still loyal to her memory."
John Lee also vehemently denied he was ever mistreated by Payton and was determined to spread that message in O'Dowd's book.
"He said she treated him with utter kindness and affection," said O'Dowd. "She did the best that she could… He doesn't hold any bitterness towards her. His love for her is still intact to this day… Barbara was a very sweet, kind person. She was just misunderstood. She was fatally flawed."