FNM Exclusive: 'Fuller House' Star Lori Loughlin Says Jesse and Becky Define #RelationshipGoals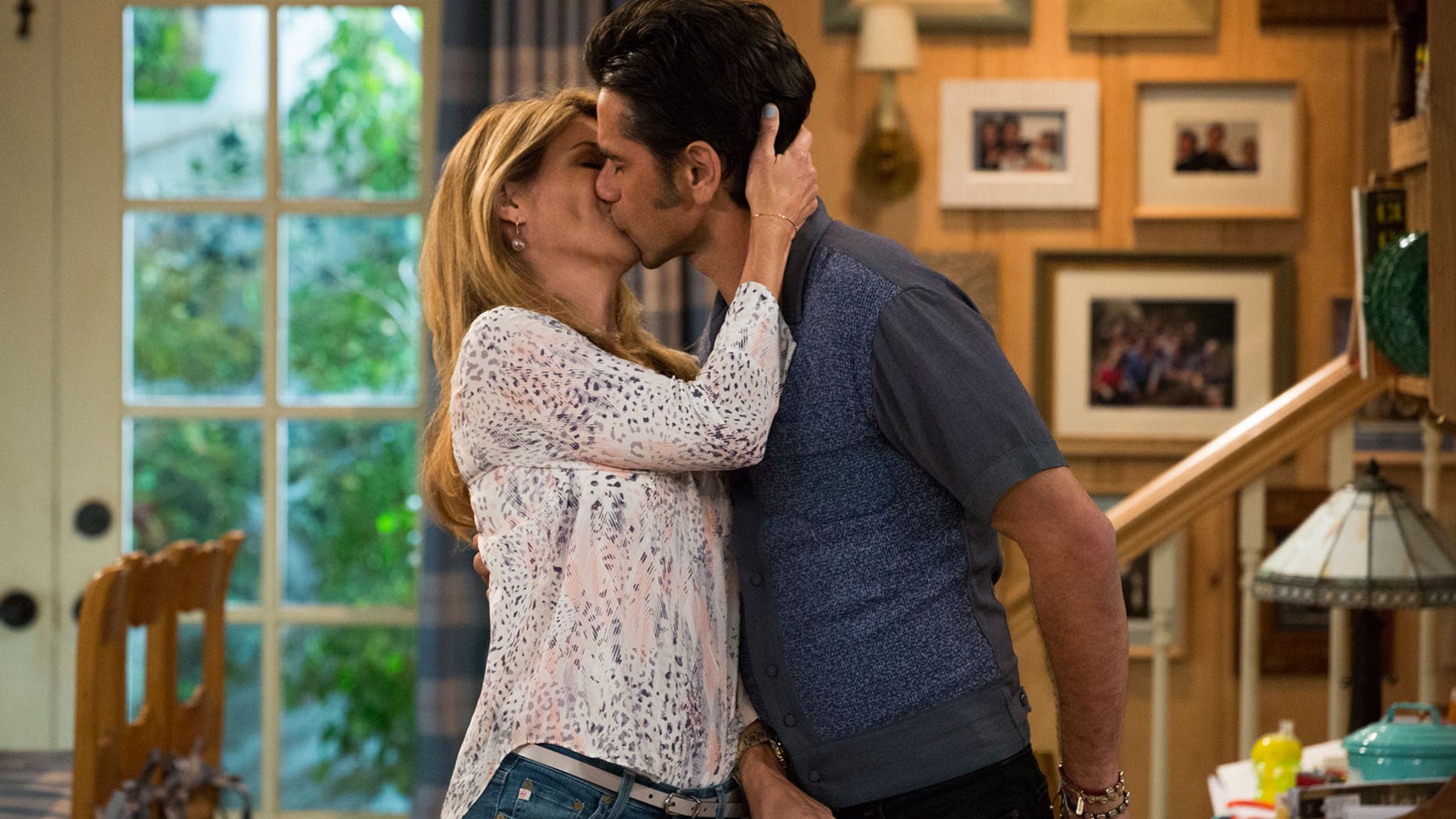 Tristan and Isolde. Romeo and Juliet. Antony and Cleopatra.
What do these pairs have in common? They're all at the center of the greatest love stories ever told. And now, we can add two more names to the list: Jesse and Becky.
In an exclusive interview with Fox News Magazine, "Fuller House" actress Lori Loughlin explains why the characters of Jesse (John Stamos) and Becky (Loughlin) had such a magical connection on "Full House," and why fans can expect that same on-screen chemistry in the new series.
"I think John and I just had fun playing the characters, and we had a lot fun with each other, and I think it came across to the viewers at home," says Loughlin. "You'll see it in 'Fuller House.' They still have a really special connection and a nice relationship. I think they're cute together!"
What's more, Loughlin's own daughters cite Jesse and Becky as a shining example of their #RelationshipGoals.
"As my girls always say, they're 'goals.' They're 'goals'! People wanna be like Becky and Jesse. So it's flattering, it's really flattering."
In addition to Jesse Stamos, Loughlin says she was also excited to get back to work with her old castmates.
"Of course I wanted to be with the gang again," says Loughlin, who also currently stars on Hallmark Channel's "When Calls the Heart." "And I just knew, in the hands of all [the original producers], that 'Fuller House' would be something special. And it is, it really is. I think if you loved 'Full House,' you are really going to enjoy 'Fuller House' on Netflix."
Watch the rest of Loughlin's interview above for more — including her response to John Stamos calling her "the one that got away" — and be sure to start streaming "Fuller House" this Friday on Netflix.