FNM Exclusive: David Hasselhoff Meets His Long-Lost German Son on Hilarious New Series 'Hoff the Record'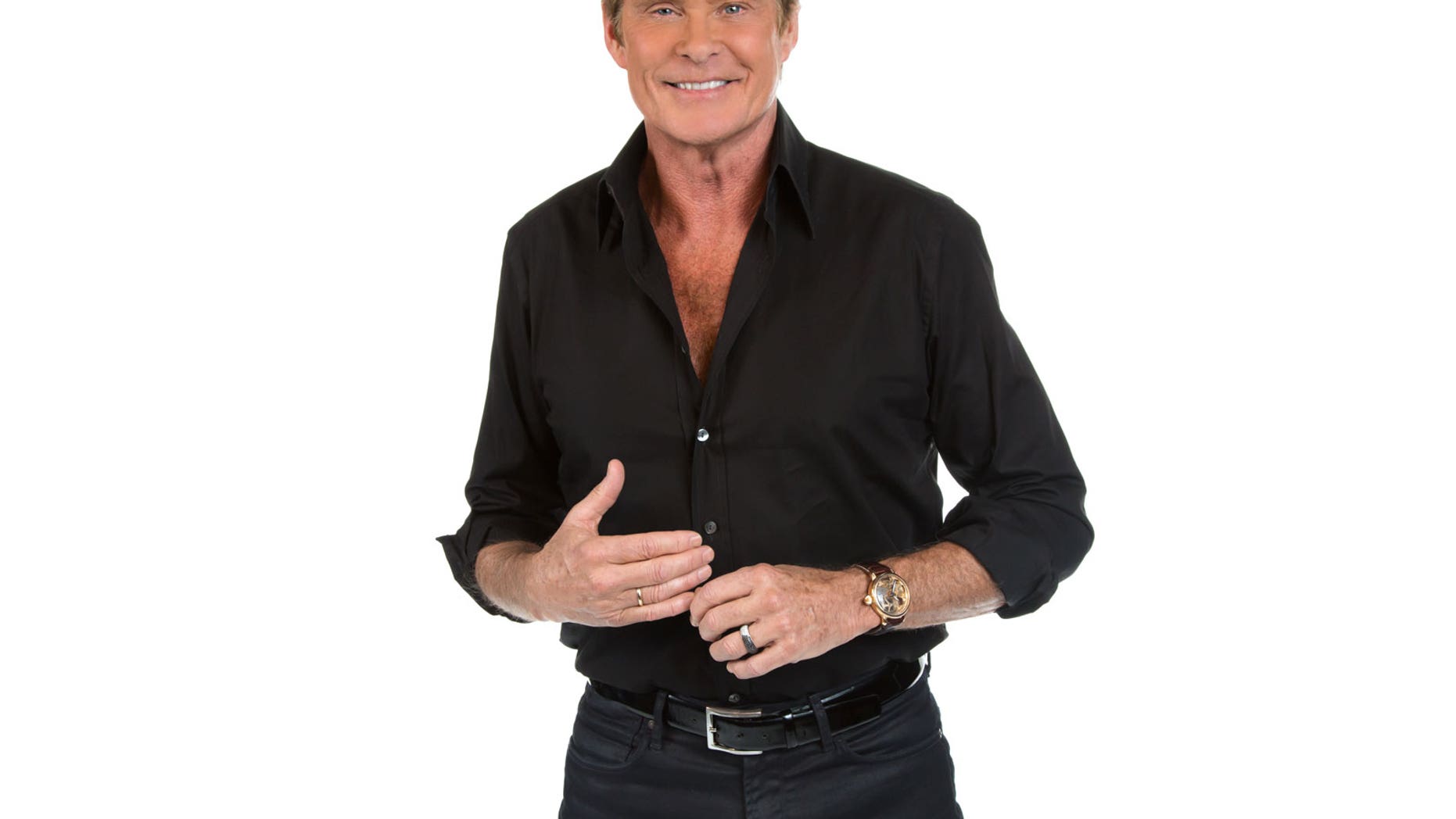 David Hasselhoff has always known how to laugh at himself, but never has he laughed harder — or ridiculed himself so fiercely — than on his new series "Hoff the Record."
Originally broadcast on British TV (where it debuted to rave reviews), "Hoff the Record" stars Hasselhoff as a fictionalized version of himself, complete with five ex-wives and just as many alimony checks to pay.
"'Hoff the Record' is a semi-improvised, hilarious comedy based on my life," Hasselhoff tells FNM. "And instead of making it about reality, we just threw reality out the window and said, 'Let's make it crazy.'"
Fortunately for viewers, "crazy" doesn't even begin to describe "Hoff the Record."
"So I fly all the way to London, where they tell me I'll star in my own biopic," Hasslehoff explains. "I audition with some snotty little director … and I don't get the part. And that just sends the whole series into disarray."
From there, the down-on-his-luck "Hoff" finds himself at the center of one awkward situation after another — and face-to-face with an illegitimate son named Dieter Hasselhoff, who was conceived after the actor's famous 1989 performance at the Berlin Wall.
Despite all the hilarious Hasselhoff-based hijinks on "Hoff the Record," the real David Hasselhoff still says he's a little nervous about bringing the show to the States.
"It's a good show. It's a really good show," he says. "We got these amazing reviews — which really scares me — because when you get really good reviews, it doesn't mean you're going to be a hit.
"We got terrible reviews on 'Knight Rider.' I said, 'Yay! Terrible reviews! We're gonna be a hit!'"
Watch the rest of our exclusive interview with Hoff above, then tune in for new episodes of "Hoff the Record," airing Thursdays at 9/8c on AXS TV.