First Lady Michelle Obama To Appear On 'Sabado Gigante'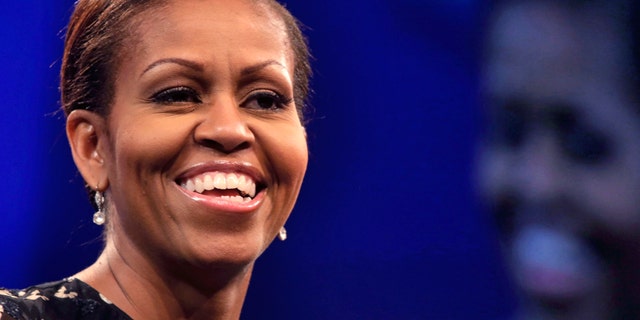 NEWYou can now listen to Fox News articles!
First Lady Michelle Obama is scheduled to make her first appearance on the long-running, Spanish-language variety show "Sabado Gigante."
Univision says Obama will deliver a message on Saturday to Latino children and families about the importance of eating healthy and staying active. It is part of the First Lady's promotion of the "Let's Move" campaign on combating childhood obesity.
She will appear during a popular kids segment called "Conversando con los Niños."
According to The Miami Herald, Obama will greet viewers initially in Spanish before speaking directly to children, highlighting the importance of balanced nutrition and inviting them to join their family members in the kitchen to prepare healthy meals.
Within the Latino community, childhood obesity affects more than 40 percent of the population.
The three-hour show, hosted by Don Francisco, is known for is comedic sketches, performers, scantily clad dancing women, contests and tearful family reunions.
The show airs at 8 p.m. on Univision and is filmed in the Miami suburb of Doral. While the segment will be taped Thursday, it will air on Saturday.
The Associated Press contributed to this report.
Follow us on twitter.com/foxnewslatino
Like us at facebook.com/foxnewslatino