'Fashion Police' remembers Joan and reveal what she drank on set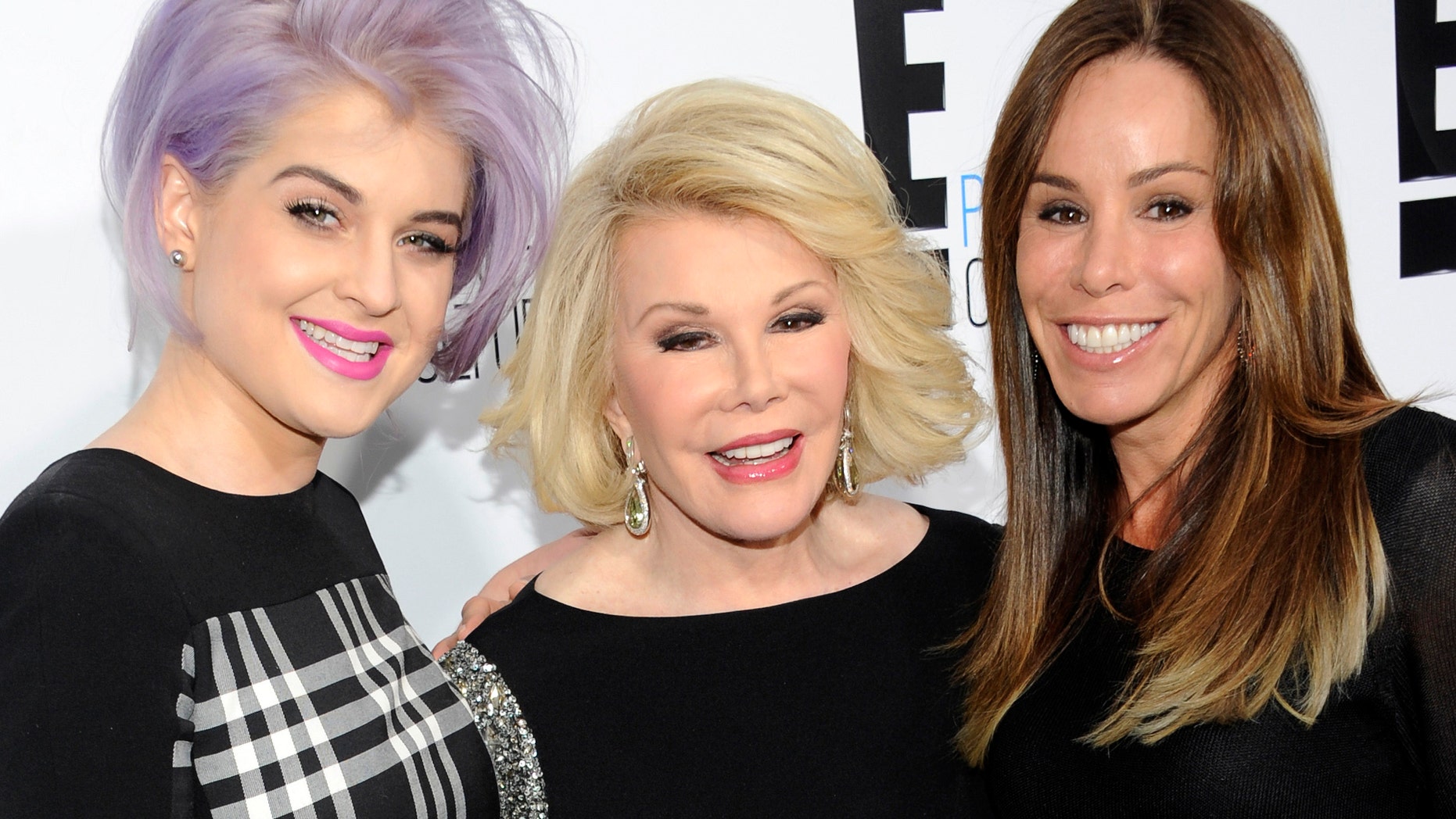 In a special edition of "Fashion Police," Joan Rivers' co-presenters fondly recalled the irrepressible host reports Rob Shuter of VH1's "The Gossip Table."
The hour and a half special was just as Joan Rivers would have wanted it – filled with bawdy jokes and lots of laughs and memories being shared. For most of the show, Rivers' three co-presenters Giuliana Rancic, Kelly Osbourne and George Kotsiopoulos sat on directors' chairs sharing their favorite anecdotes, interspersed with Rivers funniest moments.
Rancic revealed that Rivers sipped white wine from her coffee cup and Osbourne laughingly said that Rivers would always say the worst thing possible and then turn to her and say, "Kelly, what do you think?" They all noted that the late comedienne was the hardest-working person in Hollywood and that they really had become a tight-knit family who adored each other.
The trio also revealed Rivers private side which was graceful and generous. Osbourne tearily admitted she now thinks, "WWJD – what would Joan do" when faced with a quandary and Rancic remembered how kind Rivers had been when she was diagnosed with breast cancer.
Melissa Rivers appeared in the last segment thanking everyone and brought the entire "Fashion Police" team on set for a final "Joan Ranger salute."  The show ended with bawdy joke and then the screen cut to a photo of Rivers with the inscription "Joan Rivers, 1933- 2014."