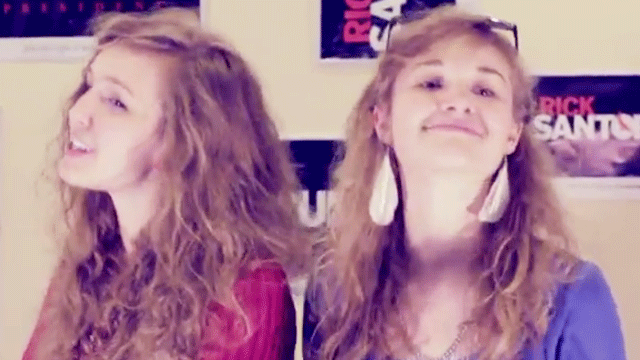 KONY 2012 isn't the only video going viral on the web this week.
A family band called First Love recorded and released a campaign song for Rick Santorum on March 6, and the video has already racked up over 300,000 views on YouTube.
'Game On' features lead vocals from sisters Camille and Haley Harris, and backup from what looks to be the entire extended Harris family.
The music video was shot outside the Jubilee Christian Center in Tulsa, Oklahoma, where mom and dad Harris are pastors.
"Oh no, this is it guys, I just know its going to go viral," father David Harris told FOX 43 he screamed when he first heard the tune. "From the very first note that came out of their mouths."
"The music that we have, we believe came from God. Especially this song," he added.
Daughter Camille Harris said she knew they had hit the big time when they saw a tweet from the candidate himself.
"[He] said something like 'love the song and video 'Game On,' thank you Harris family," Camille Harris said.
Check it out for yourself.