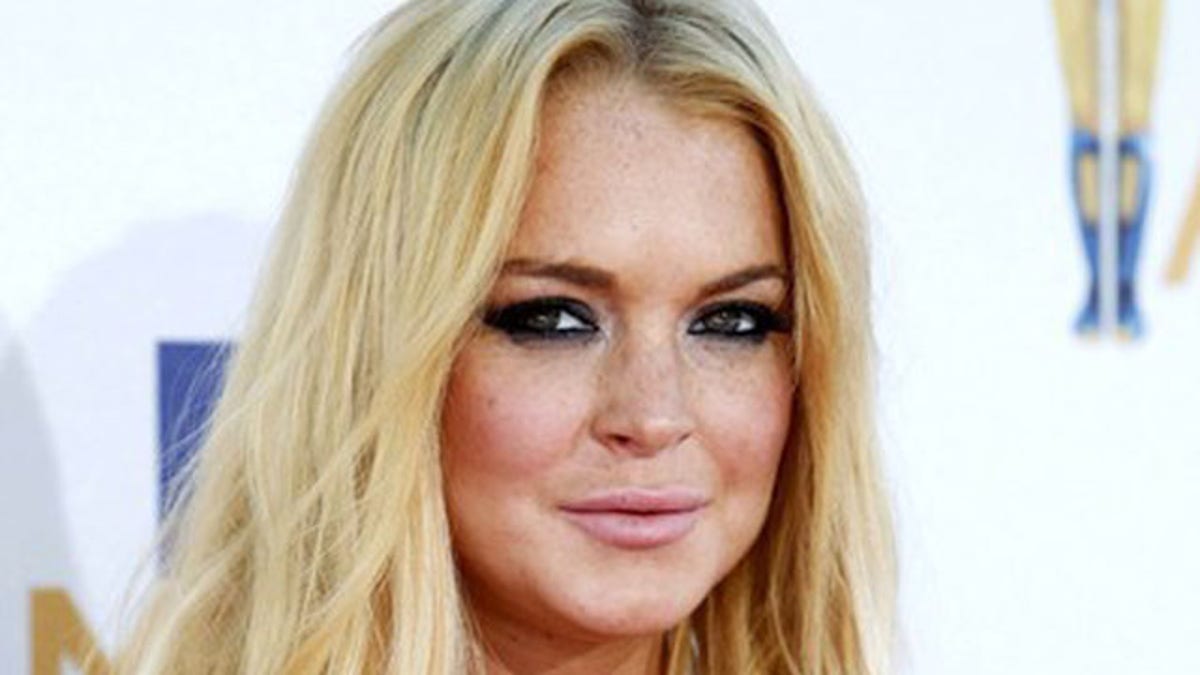 News emerged this week that troubled actress Lindsay Lohan suffered another big blow – losing her highly-anticipated role in the Linda Lovelace biopic "Inferno."
Director Matthew Wilder told the Hollywood Reporter that the issue ultimately came down to "the impossibility" of insuring her, in addition to "some other issues."
However, Lohan's camp is upset with the reports that she was axed from the film amid insurance problems.
"It's not fair in any way, shape, or form for those reports to be out there. Lindsay is 100 percent insurable, all she had to do was put up a fee as a bond then she would have been paid upon completion. I could insure her today," Ethan Terra, a close Lohan family friend and co-owner of mom Dina's production company, told Pop Tarts. "She was definitely not fired."
Terra also said that the decision to opt out of the production, which will now star "The Proposal" actress Malin Ackerman, was actually made by Lohan and her personal posse.
"Lindsay and her team decided that a film like this would be counterproductive. When she takes on a role she really becomes the character, and right now she is surrounded by nothing but positivity, so putting her back into a negative frame of mind would be very self-destructive," Terra continued. "When she signed on to that role she was surrounded by negativity, and now she's in a much stronger and more positive place."
So how does Lohan feel about no longer being attached to "Inferno?"
"She's totally OK with it," Terra responded.
And contrary to the reports that suggest the 24-year-old starlet is in severe debt and struggling for work, Terra told us she's had more offers than one can imagine.
"Lindsay has absolutely no qualms about getting work. She literally has a mountain pile of scripts to choose from," he added. "When she is ready, we'd like to see her take on a positive role; she is doing so amazingly well with her recovery."
Lohan is currently residing at the Betty Ford Rehab Facility, where is being treated for substance abuse issues stemming from her stint in jail earlier this year for violating the terms of her 2007 DUI probation.