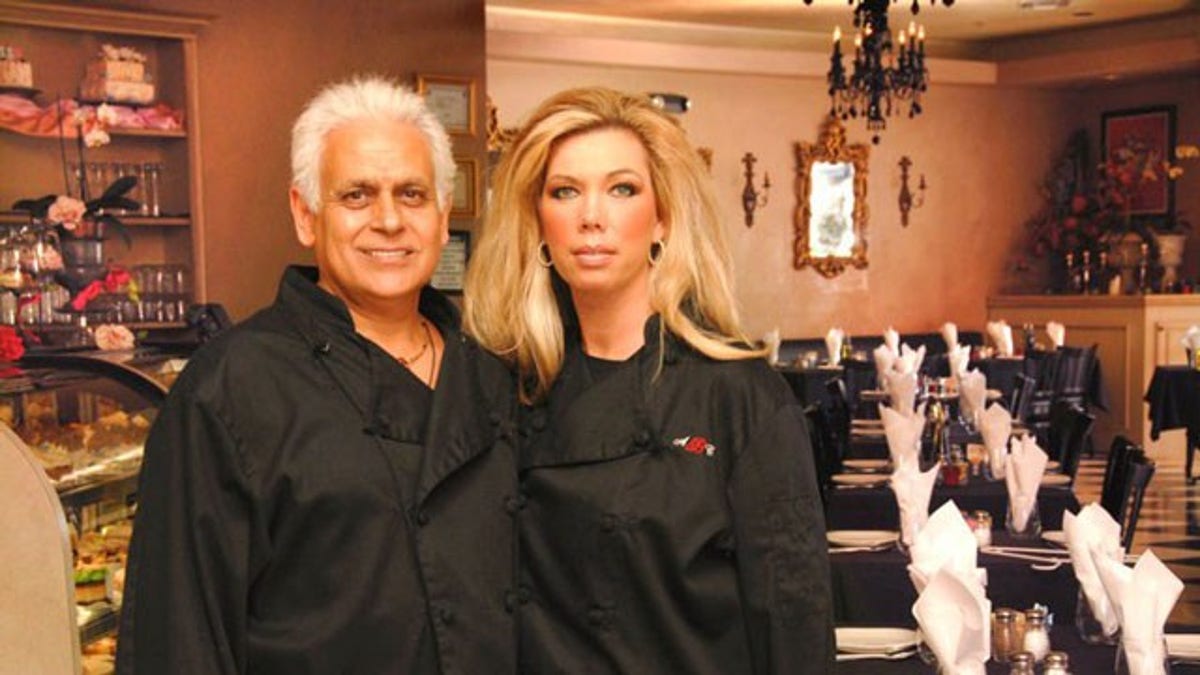 Amy and Samy Bouzaglo's Scottsdale, Ariz. restaurant was hoping its starring turn on Gordon Ramsey's show "Kitchen Nightmares" was just a bad dream.
But the reality show's flaying of their restaurant 'Amy's Bakery' in a May episode was indeed reality.
With accusations that the culinary couple pocketed staff tips, were abusive toward customers, and didn't even make their baked goods on-site, a social media slicing and dicing ensued.
Speaking out for the first time since the fateful episode aired, Amy told FOX411's Pop Tarts column exclusively that the whole affair "has been emotionally exhausting. Such hatred and hostility aimed at us."
Hundreds of upset customers flooded the "Amy's Bakery" Facebook and Yelp pages following the reality appearance, prompting harsh responses from what seemed to be Amy and Samy – calling the critics everything from "trash" to "punks" to "stupid." The posts were soon deleted, the social media pages shut down, and the pair now claim that the "horrible responses" were the work of hackers.
"We've had some success [in finding the alleged hackers]. People have been very critical about us in that department… But I can't control my own Facebook page right now. I will reset passwords, then they will change. Copycat pages are being created daily. Friends can't tell our identity from parody pages," Amy lamented. "This is why we reported this early to the Scottsdale Police Department. Since 'Kitchen Nightmares' aired, we have not replied to anyone online."
The onslaught of attention has also spotlighted the fact that Salomon "Samy" Bouzaglo, a native of Israel, is facing deportation. The bakery co-owner is currently embroiled in a U.S. Immigration and Customs Enforcement case to revoke his residency status, based on claims he did not disclose past criminal charges. Bouzaglo's immigration lawyer, David Asser, told the Arizona Republic that the case against his client started two years ago. However, his wife said that the issue has been boiling for much longer.
"We have been fighting this case for six years now. My husband was never dishonest to the government," Amy said. "He always has remained truthful. It is their mistake, and we will continue to fight!"
Despite their disastrous brush with the reality television world, Amy and Samy aren't totally turned off. In fact, offers for their own show have apparently been flooding in.
"We are discussing it with several production companies at this time," Amy said. "We'll see what happens."
And if you're one of the longstanding loyal customers – the owners want you back.
"We've had to scramble to organize new staff under extraordinary circumstances. We ask that our customers be understanding as we regain our footing at the restaurant," Amy said. "If you're a regular, please feel free to walk in. We miss you and love you."
A rep for FOX declined to comment.