Ex-'Survivor' Producer Criticized Wife in Emails to Mistress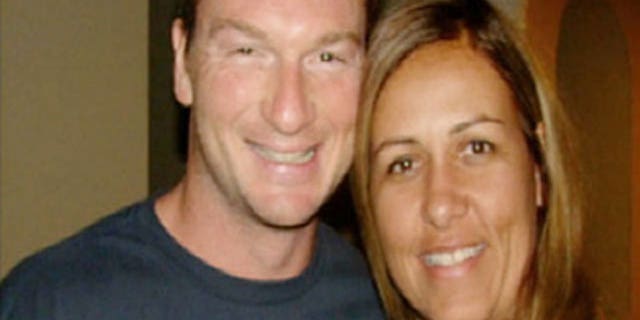 A former "Survivor" producer suspected of strangling his beautiful wife during a Mexican vacation raged to his mistress in a series of e-mails that he was being barred from his young kids and taken for all his money, it was revealed yesterday.
"She has denied me access to my children (and continues to do so), she has shut me out of my home, she has liquidated all my money," Bruce Beresford-Redman ranted in one of the e-mails released yesterday by RadarOnline.com.
The angry messages, evidence of a twisted love triangle, were sent in the weeks before Monica Beresford-Redman, 41, was found murdered in a sewer on April 8 outside the couple's Cancun hotel.
They had vacationed there in an apparent last-ditch effort to save their marriage.
In the e-mails, Bruce, 38, even turns on his gal pal, Joy Pierce, incensed that she's consoling his Brazilian-born wife.
"Monica is texting you again with questions and details -- AND YOU ARE ON HER SIDE," he wrote.
"Why does she deserve some special consideration from you?"
The Hollywood hotshot has not been charged in the slaying but is being held in Mexico until forensic tests on his wife's body are complete. An arrest is expected this week.
Monica Beresford-Redman's family yesterday said they had shared the e-mails, found on her computer, with Mexican authorities as possible evidence.
The victim's family, which plans to bring her body home to California, arrived in Mexico this week.
In the e-mails, Bruce berated himself as a liar and cheater, calling Pierce his "little wing" and "Ride or Die girl."
"Clearly I am a piece of s- - -. What I did to Monica was lousy and as you know it required me to lie to her for months," the co-creator of "Pimp My Ride" wrote to Pierce about the cheating.
He also alluded to other instances of adultery, adding that he would come clean with "many women."
Addressing both women in one message, he insisted he wanted to salvage his marriage.
The e-mails included tense exchanges between Pierce and Monica Beresford-Redman.
"Please know I was acting out of what I believed to be pure love between us," Pierce, a former co-worker of Bruce, pleaded with his scorned wife.
CLICK HERE TO READ MORE FROM THE NEW YORK POST.