'Everybody feels betrayed': Matt Lauer's wife Annette Roque ditches wedding ring, her father says pair will divorce
Matt Lauer's estranged wife Annette Roque was spotted for the first time since her disgraced husband was fired by NBC, as Roque's father is confirming to the press that their marriage is over.
Roque, a Dutch-born former model, was seen getting breakfast after dropping her children off at school Wednesday in Sag Harbor, New York.
The 52-year-old's wedding ring was noticeably missing. Lauer has also been spotted without his ring since the scandal.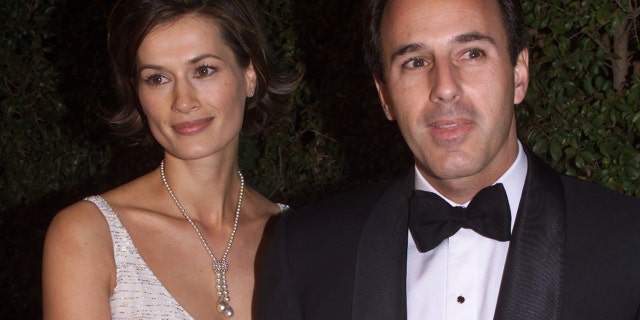 Lauer and Roque married in 1998 and she filed for divorce in 2006, accusing the disgraced journalist of "cruel and inhumane" behavior before withdrawing her petition one month later after reaching a private agreement.
While Roque has not yet publicly commented on the allegations against Lauer, her father told the Daily Mail she has plans to divorce Lauer.
"She is not going to stay with him and work it out. They are not together trying to work it out," Roque's father, Henri, told the publication from his home in Amsterdam. "I have no words for her husband. What he has done is bad. Everybody feels betrayed."
The 76-year-old added his daughter is "feeling shocked" and "is now having sorrow for her children." He also denied reports that Roque had returned to Holland following the scandal.
"The situation is so bad. I have met Matt, he was a nice guy. I feel kind of betrayed. It's my own daughter. I don't know how the kids are doing," Henri Roque said.
NBC announced on Nov. 28 that Lauer was being fired for "inappropriate sexual behavior," cutting the star of its highly lucrative morning show.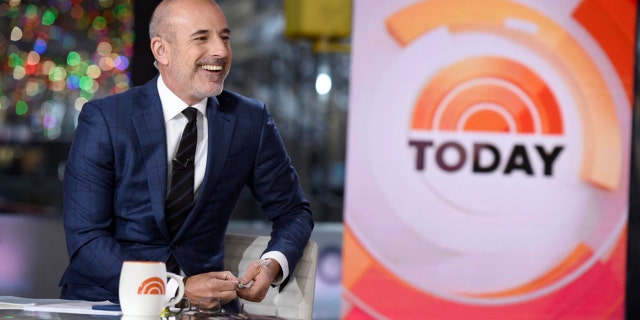 How much Lauer's status may have protected him from allegations of impropriety is among the questions that have been raised. NBC has said current executives didn't receive any complaints before the one filed on Nov. 27 that triggered Lauer's dismissal the next day.
Other women have since come forward with accusations, with one telling The New York Times that Lauer had sexually assaulted her in his office in 2001. A Variety magazine investigation outlined a pattern of alleged inappropriate behavior, including three women who said Lauer harassed them.
"She is not going to stay with him and work it out. They are not together trying to work it out"
In his only public response, Lauer said in a statement that some of the allegations were untrue but others had enough truth that he felt "embarrassed and ashamed."
Repairing the damage caused is now his "full-time job," Lauer said.
The former morning show host joined a lengthening list of prominent men toppled by misconduct claims, starting with movie mogul Harvey Weinstein and expanding out to others in Hollywood, media and politics.
The Associated Press contributed to this report.