Erin Murphy, who played Tabitha on 'Bewitched,' recalls her time on set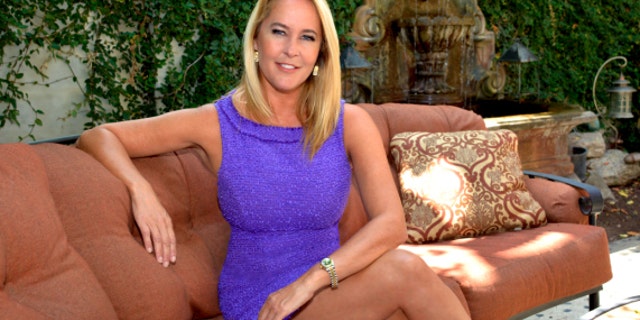 NEWYou can now listen to Fox News articles!
Erin Murphy, who played Tabitha on "Bewitched," has only positive things to say about her time as a child star. The 52-year-old mom of six is still working in the entertainment industry, and she's happy to talk about her time on the beloved sitcom, which she worked on for six years. She spoke to FOX411 about growing up on TV.
FOX411: Do you have fond memories of working on "Bewitched?"
Erin Murphy: It was wonderful, it was fun for me. They made sure that it was fun. There were always animals like elephants and monkeys and things like that. It was a really fun place to grow up. My fondest memories are the relationships with the other actors. That many years together, you really do feel like a family. They all treated me like a family member, and it was a great place to be.
FOX411: Favorite episodes?
Murphy: I was usually the only kid on set so any episode where we'd have Tabitha going to school or going into a story book would be the most fun days because I'd have someone to play with. It's interesting for me now looking back because so many of the fans know more about the show than I do.
FOX411: Tell us about Elizabeth Montgomery.
Murphy: She was fun! She was always someone I looked up to. She was beautiful and smart and funny. She had children right around my age so I knew [her] not only as my mom on TV but the mom of my friends.
FOX411: Were you confused when they swapped your TV dads?
Murphy: No, because I was there on the set. Dick York really wasn't doing well the last season he was on the air. Even though I was very young I knew that. We would get a script with Darrin in the script and then they would have to rewrite it without him in it. For that season we did seven episodes without his character. I saw him, I knew he wasn't doing well and they explained it to me.
FOX411: Why do you think the show is still so beloved?
Murphy: I think it was one of those shows that was really, really well done. We had great writers, amazing actors. Agnes Moorehead was nominated for an Academy Award. I think any TV show, if it's done well, it will hold up over time. I think one of the reasons "Bewitched" is so popular in other countries is because it translates so well. Like the magic and the fantasy. I think it translates really well. I think we're on in over 100 countries still.
FOX411: And it has a very big gay following.
Murphy: It does and I think there a couple of reasons for that. I've always said that Agnes Moorehead was basically a drag queen (laughs), and I think there's a underlying theme that Samantha as a character was in the closet, she wasn't allowed to be who she was. She was a witch but nobody could know about it.
FOX411: You've basically never stopped working.
Murphy: Pretty much. I'm one of those people who doesn't like to sit still for too long. I love the entertainment business so I've probably done about every career in the entertainment business from being a makeup person to being a stunt person, and I'm back into acting. My youngest is 13, and I always said I'd get back into acting more seriously. In the last year I've done a lot of theater in Los Angeles and TV projects. Luckily maybe it's because "Bewitched" was so popular, people are very welcoming.
FOX411: How many kids do you have?
Murphy: I have six boys. It's really, really fun. It's a lot of fun. It's a crazy but fun lifestyle.
FOX411: Why so many kids?
Murphy: …People always ask me if I'm Mormon. I only have one sister and I grew up thinking "The Brady Bunch" was the greatest show so I always did want a big family but ideally I always wanted one boy and one girl so maybe if I'd had a girl in there I might have stopped at three or sooner but I wouldn't change anything.
FOX411: You do a lot of work with autism charities because one of your sons has autism.
Murphy: My son Parker has autism. I've been involved with children's charities my whole life. I was involved with autism charities before Parker was born and then obviously once he was diagnosed, I put that as my focus. I go to board meetings, I volunteer. I speak at events. I think it's important to be there for other parents who have questions. It's one of those disorders that have become so prevalent.
FOX411: Why do you think it's so prevalent?
Murphy: I don't want to say anything irresponsible. I think it's bad when an actor especially puts too many ideas out there but I think there has to be a combination of things that have caused it. I think it has to be something genetic and environmental. They don't what it is yet but there's something out there and it's been proven that in certain areas it's more prevalent so there's something environmental, there's something genetic. I'm hoping that with all the research going on they'll be able to figure it out.
FOX411: Any of your sons following your footsteps?
Murphy: So far no. I'm one of those people who always had really positive experiences as a child actor. I loved every minute of it. I've had so many great things happen in my life because of being a kid actor. I always said that if any of my kids were interested, I would encourage and help them and guide them but no one ever showed an interest so I kind of think parents should support whatever their kid's passion is.