Episode of 'Bones' to Mock to the 'Guidos' and 'Guidettes' of 'Jersey Shore'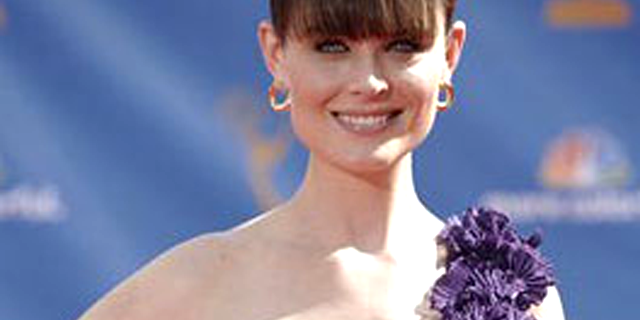 Season 6 of FOX's hit television series "Bones" is about to reach a whole new level of dramatic as they play tongue-in-cheek tribute to Snooki, The Situation, Pauly D and their castmates from the MTV reality show "Jersey Shore."
"We did the episode about the Jersey Shore, unfortunately we couldn't do it with the cast," Emily Deschanel told Pop Tarts at the 62nd Primetime Emmy Awards on Sunday evening.
And despite the controversy raised last year when the MTV show debuted with the use of those derogatory words – Deschanel said the "Bones" folk still go there in the upcoming episode…
"Yes, we use the term 'Guidos' and 'Guidettes' and talk about the ones that hang out on the shore," she continued. "My character is an expert on the whole subject because she watched what she thought was a documentary on the whole subject."
But in real life, the 33-year-old can only take GTL in minimal doses.
"I am a fan, but I can only watch it in a very small amounts – I had to watch more for research though," she said.
And although it wasn't Deschanel's year for an Emmy nomination, the starl had the honor of presenting at the high profile awards show, and went to just as much effort to look top notch.
"It took a village to get ready – nails, hair, it takes a lot longer than you think it would," she said.