Emilia Clarke on nude 'Game of Thrones' scene: I didn't use a body double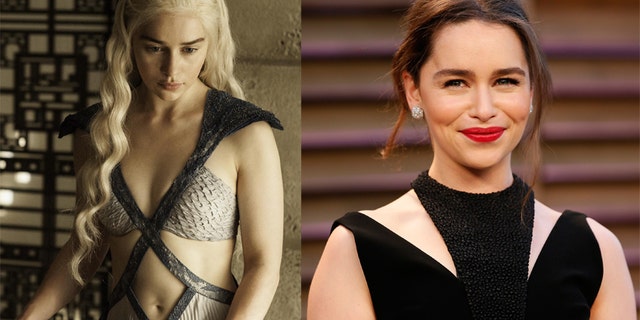 [Spoiler alert! The following contains spoilers from "Game of Thrones"]
After a few clothed seasons of "Game of Thrones," Emilia Clarke finally disrobed again as Daenerys Targaryen in this week's latest episode — walking through fire naked in the epic scene.
And she wants you to know it was "all her".
Talking to Entertainment Weekly about the scene, where she emerges from the Temple of the Dosh Khaleen, she confirmed there was no body double.
"I'd like to remind people the last time I took my clothes off was season three," she said. "That was a while ago. It's now season six. But this is all me, all proud, all strong. I'm just feeling genuinely happy I said, 'Yes'. There ain't no body double!"
Clarke also told the magazine the scene was shot on a private closed set in Belfast, while the rest of the sequence with the Dothraki actors was filmed in the desert in Spain — a little different from when it was requested she be naked in season one after birthing her dragons.
"Taking off my clothes is not the easiest thing, but with the magic of the effects, I don't have to do a season one and go on a cliff and do it," she notes. "I'm in control of it."