Elton John says he has yet to receive his royal wedding invitation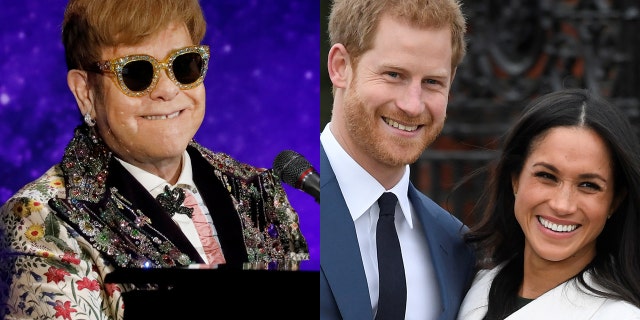 Did Elton John's invitation to the royal wedding get lost in the mail?
The legendary performer -- who is rumored to be performing at Prince Harry's upcoming wedding to Meghan Markle -- told BBC Radio 2 on Thursday that he still hasn't received his royal invite.
"We haven't had an invitation yet," John admitted.
Meghan Markle and Prince Harry's Royal Wedding: The Complete Guide
The singer previously told ET -- both on the red carpet at the 2018 GRAMMY Awards and earlier this month at his AIDS Foundation's annual Academy Awards viewing party -- that he had yet to receive one of the prestigious invitations. However, Kensington Palace announced last week that the royal invites had been sent, meaning John probably should have received his by now -- especially because he and husband David Furnish live nearby!
"I live on a hill, so I could just roll down there," John noted, referring to his Windsor, England, home, which is not far from St. George's Chapel, where Harry and Meghan will tie the knot on May 19. "It's rolling distance."

Prince Harry and Meghan Markle's Royal Wedding: All the Famous Guests to Expect

Rumors about the "Candle in the Wind" singer -- who was a good friend of Harry's late mother, Princess Diana -- performing at the prince's big day started swirling when John rescheduled performances planned for the wedding weekend. However, he told ET at the GRAMMYs that he had "no idea" whether or not he'd be attending.
John did open up, however, about his announced plans to retire after the completion of an extensive, years-long farewell tour that will visit "every continent in the world." See more in the video below.
The Royal Wedding: Craig David on How Meghan Markle & Prince Harry Will Honor Princess Diana (Exclusive)