Elsa Hosk's Nude Hotel Selfie, Eddie Murphy's Bundle of Joy, and Much More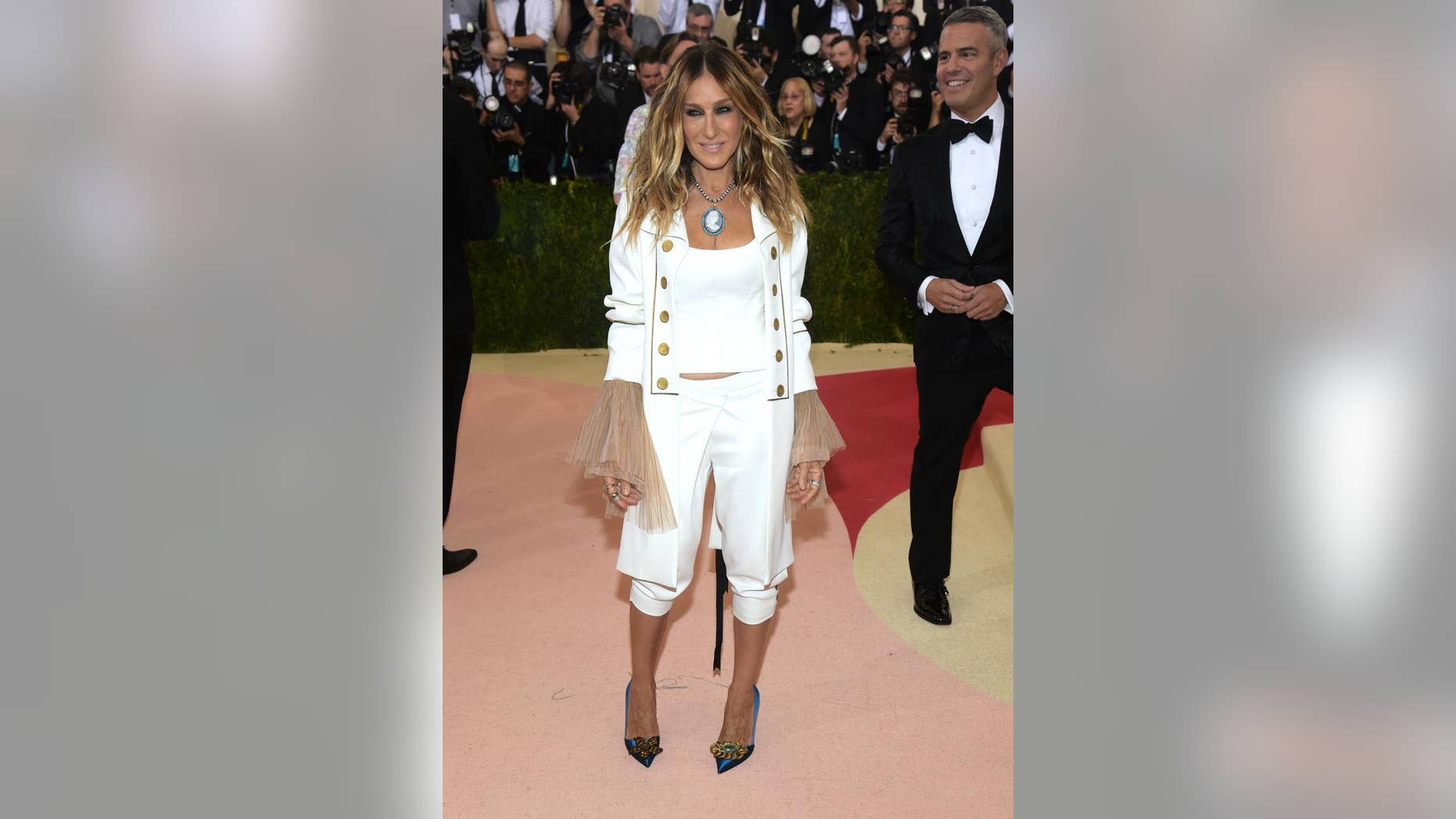 Here's what everbody's gabbing about:
• The other day on Instagram, Victoria's Secret model Elsa Hosk shared a nude hotel selfie in nothing but a bath towel that she clearly intends on steaing from her room (above). I mean, c'mon! Look at her face! That's the exact same face we make when we've decided we're stealing the hotel towels!
• In honor of "Star Wars" Day (May 4th, as in "May the Fourth be with you"), tech mogul Randi Zuckerberg recently shared a valuable life lesson she learned from the film. (Aside from "lightsabers are cool," of course.) Watch the clip below to find out what it was, then grab your lightsaber and meet us for a play-date in our mom's yard:
• On Tuesday, Eddie Murphy and girlfriend Paige Butcher welcomed their first child together, a baby girl they named Izzy Oona Murphy. However, Murphy and Butcher have yet to release a photo of little Izzy Oona, so we can't yet confirm if she's anywhere near as adorable as her name would suggest, which is "very adorable."
• After almost five years of dating, "Baywatch" actor David Hasselhoff proposed to girlfriend Hayley Roberts during a "romatic beachside picnic" in Malibu. Roberts tearfully accepted, too, although it remains to be seen how she'll adjust to married life with David and his long-lost German love-child, whom he recently met for the first time:
• According to a source for People magazine, Blake Shelton and Gwen Stefani will be performing their new duet "Go Ahead and Break My Heart" on an upcoming episode of "The Voice." So here's hoping Christina and Adam can put aside any biases they have toward "Moves Like Jagger" and say something nice.
• The other day on Instagram, Britney Spears shared a few selfies in her new favorite bathing suit: a lime green monokini with cut-outs along the sides (below). And we gotta say, she looks pretty fantastic. Heck, even those perverts in the painting behind her can't stop checking her out.
• Sarah Jessica Parker has fired back at a fashion blogger who accused her of misunderstanding the technological theme of Monday's Met Gala, to which she wore an outfit inspired by Broadway's "Hamilton" (below). So, for fear of incurring Sarah's wrath, we'd like to go on record as saying we totally get the technological significance of a waistcoat and breeches. Good job, SJP!
• Speaking of "Hamilton," the nominees for the annual Tony Awards were announced on Tuesday, and the new hip-hop musical came away with a record-breaking 16 Tony nominations — the most given to any one production in Tony history. But oddly enough, not a single person named "Tony" was nominated for a damn thing.
• And finally, Dwayne "The Rock" Johnson has released an alarm app called The Rock Clock, which can be programmed to blast his intimidating voice in lieu of a buzzer. If it's a success, we assume Johnson will begin work on a deluxe model, which alerts him to your whereabouts so he can personally wake you up with a People's Elbow to the neck.