Ellen Page, Kate Mara talk lesbian romance 'My Days of Mercy'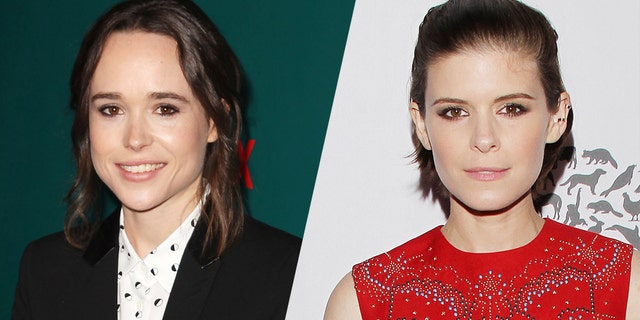 With "My Days of Mercy," Kate Mara and Ellen Page couldn't have picked a more dramatic change of pace for their second time working together. The two actresses and close friends had previously collaborated on "Tiny Detectives," a "True Detective" parody on "Funny or Die" that made fun of their short statures. Instead of being a vehicle for height jokes, "My Days of Mercy" is an unlikely love story between two women who are opposite sides of the death penalty debate.
"It was definitely heavy," Page told Variety. "We didn't have that many days and we were sprinting every day, but I feel like whenever I'm around Kate, she's able to find the lightness and the joy and the fun. She was a comfort to me."
"My Days of Mercy" is premiering at this year's Toronto Intl. Film Festival, where it is also looking for distribution. Mara and Page produced the film, as well as star in it. The two had been looking for something to collaborate on for years, asking their agents to bring them potential projects.
The film follows Lucy (Page), whose father is on death row, and who has been left along with her siblings to fend for themselves. They routinely protest against the death penalty — at one such gathering she meets Mercy (Kate Mara), an attorney and the daughter of a police officer whose partner was killed by a man who will be executed. Despite their differences of belief, they are drawn together.
"I think we were both sort of in denial about how intense it would be to tell this kind of story," said Mara. "It helped to be making it with one of my best friends, because we trust each other so much, and that brings a whole other level of vulnerability to the film."
For Page, who is openly gay, "My Days of Mercy" enabled her to back a film about the LGBTQ community that is set far apart from coastal cities, in the heart of Ohio. The film was shot in the Midwest in the days leading up to Donald Trump's election victory.
"I want to be able to tell stories and play queer characters that present a wide away of what queer people can be," said Page. "In many ways this is a very traditional narrative. It's just a love story that happens to be about two women."
When the film opens, Lucy has cut herself off emotionally and is conflicted about her sexuality.
"I was just interested in knowing more about how Lucy felt," Page said. "She's put up such a profound defensive mechanism, that she's numb and she has a lot of sarcasm. When she meets Mercy, it's about having her heart opened and allowing light to get in. It shatters her reality and allows her to get in touch with beautiful feelings."