Elizabeth Hurley denies tabloid report she had affair with President Bill Clinton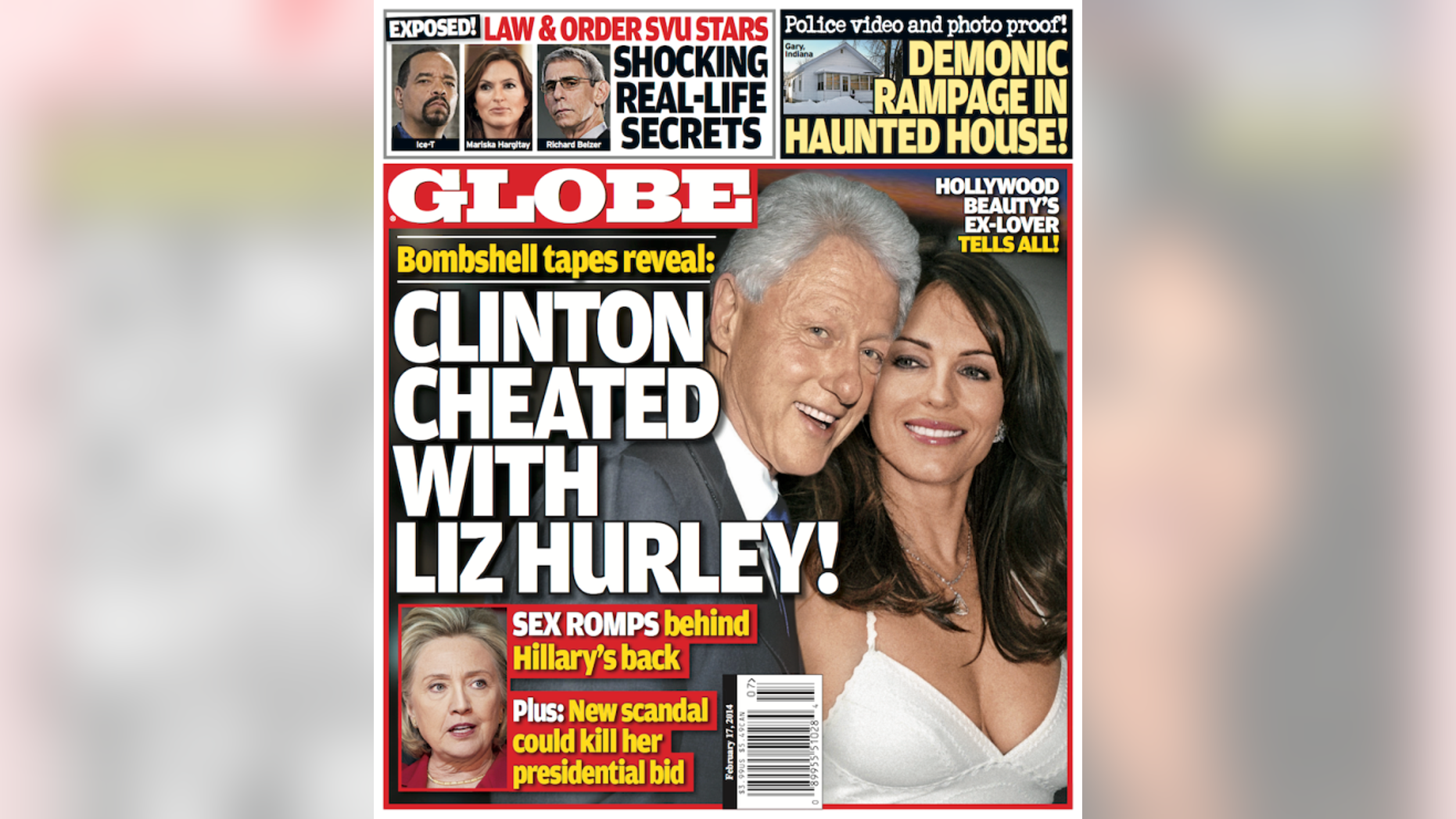 Model Elizabeth Hurley has taken to Twitter to deny a tabloid report that she had an affair with President Bill Clinton while he was still in office, calling it "ludicrously silly" and "totally untrue."
The tabloid The Globe cites an audio recording it says features Elizabeth Hurley's ex-boyfriend, Tom Sizemore. On the recording, published on the Globe's affiliated website RadarOnline.com, Sizemore recounts a long story about visiting the White House in 1998 with Steven Spielberg and Tom Hanks for a screening of their film "Saving Private Ryan."
Sizemore said during his visit, President Clinton took him aside in the Lincoln Bedroom, confirmed he was Elizabeth Hurley's ex-boyfriend, got Hurley's number from him, called her, and soon after, flew her in to the White House.
Sizemore said Clinton and Hurley then carried on a long affair.
"I asked her (Hurley), what was it like there? …I said was Hillary a problem?" Sizemore said in the recording. "And she said 'No, they sleep in different bedrooms.'"
RadarOnline says the recording was made in January 2014. The recording sounds like it was made at a party or some setting with a lot of people, whose voices are heard in the background, but whose names are not revealed.
Like Hurley, Sizemore has stated that the claims in the recording are untrue. He said in an interview that the tape was made when he was using drugs.
"No, [the allegations are] not true. I was never at the White House and I never met Bill Clinton...I'm not denying that I said these things. I don't remember saying these things. It's an old video tape and they're the rantings of a guy, and it's been well-chronicled, that had a real severe drug problem."
Sizemore has a long history of drug abuse, dating back decades, and was convicted in the assault and battery of "Hollywood Madam" Heidi Fleiss, for which he spent seven months in prison.
Emails to Sizemore's agent and manager were not immediately returned.