Ed Westwick denies rape allegation after actress makes claim against 'Gossip Girl' star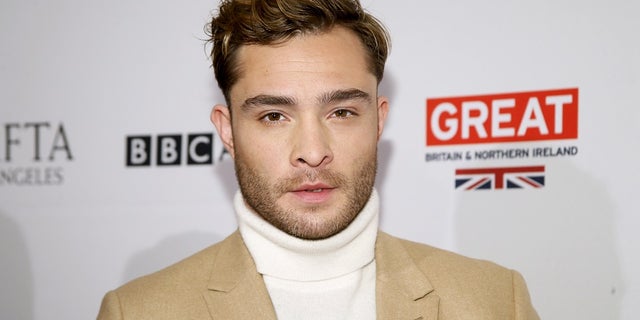 "Gossip Girl" star Ed Westwick is denying the claims of an actress who went on Facebook on Monday to claim in an explicit post that the actor raped her.
Westwick posted a statement Tuesday regarding the post made by Kristina Cohen. He wrote on his social media pages, "I do not know this woman. I have never forced myself in any manner, on any woman. I certainly have never committed rape."
On Monday, Cohen alleged in a lengthy Facebook post the British actor raped her three years ago at his home. The "Ladies Like Us" star said she decided to come forward with her allegations following a number of actresses speaking out about the sexual misconduct they say they experienced while working in Hollywood.
Buzzfeed published a story about the allegation against Westwick on Monday following Cohen's Facebook post but removed it, writing the piece was taken down for "failing to meet editorial standards." Following Westwick's statement, the news site put up a story about the allegation.
Cohen claimed she fell asleep at a get-together with the "J Edgar" actor and awoke when, she alleges, Westwick climbed on top of her.
KEVIN SPACEY ENTERS SAME SEX ADDICTION REHAB AS HARVEY WEINSTEIN, SAYS REPORT
"I was paralyzed, terrified. I couldn't speak, I could no longer move. He held me down and raped me," Cohen wrote.
The actress concluded that she was "sickened" by the way Westwick, 30, is respected.
WEINSTEIN ALLEGEDLY PAID 'ARMY' OF INVESTIGATORS, EX-MOSSAD AGENTS TO KEEP ACTRESSES, JOURNALISTS FROM REVEALING PREDATORY BEHAVIOR
"I hope that my stories and the stories of others help to reset and realign the toxic environments and power imbalances that have created these monsters," Cohen concluded.
Reps for Westwick and Cohen did not immediately return Fox News' requests for comment.
Westwick is the latest Hollywood star to be accused of sexual misconduct following last month's bombshell allegations against disgraced producer Harvey Weinstein.