Ed Sheeran accused of copying 'X Factor' winner's song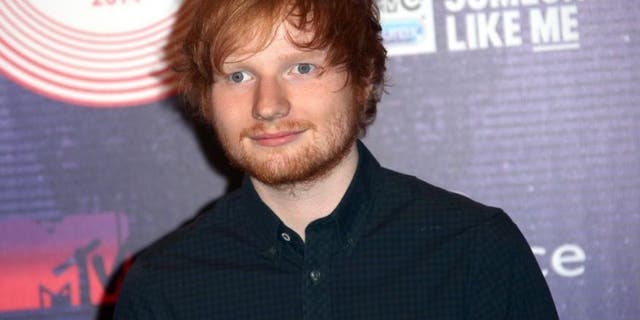 NEWYou can now listen to Fox News articles!
Singer-songwriter Ed Sheeran is facing a $20m lawsuit for allegedly copying a song released by X Factor winner Matt Cardle.
The songwriters behind Cardle's 2011 single Amazing claim Sheeran "exploited" their work on a "breathtaking scale" for his 2015 hit Photograph.
The copyright infringement lawsuit, filed in California by Martin Harrington and Thomas Leonard, alleges Photograph has the same musical composition as Amazing, which in some instances amounts to "note-for-note copying".
Photograph has sold more than 3.5 million copies worldwide and features prominently in romantic drama movie Me Before You, which was released last week, according to the lawsuit. It has also had a whopping 208 million YouTube views.
Amazing, on the other hand, reached No 84 in the UK charts and had just one million YouTube hits.
According to the lawsuit, Photograph shares 39 identical notes with Amazing.
It also points to a similarity of "words, vocal style, vocal melody, melody, and rhythm".
Grammy-winning Sheeran, 25 is one of the UK's top-selling artists. He has written and co-written tracks for artists such as One Direction, Taylor Swift and Justin Bieber.