'Dynasty' actress Emma Samms gives update on paralysis from Bell's palsy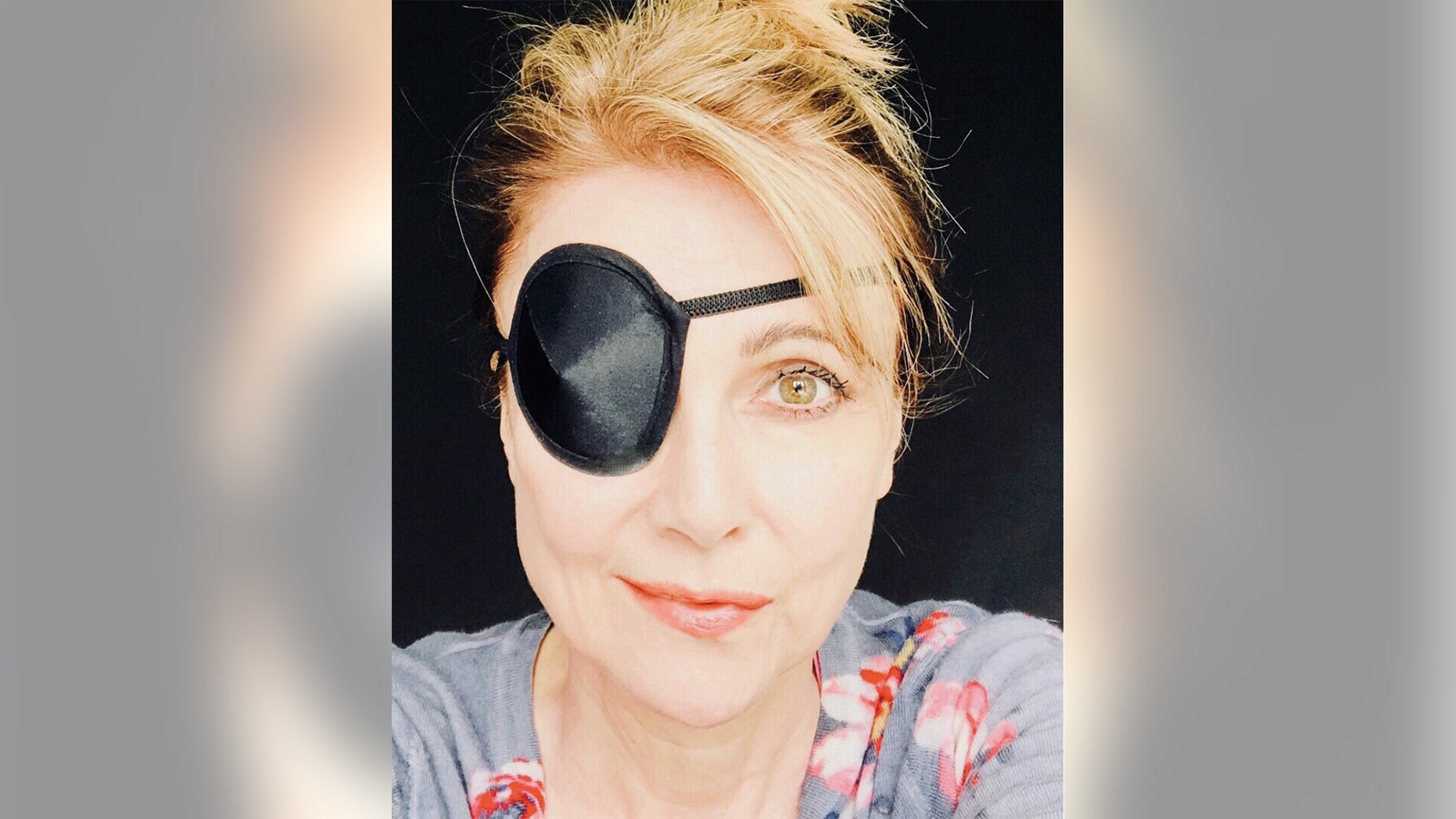 Former "Dynasty" star Emma Samms reveals she's been battling Bell's palsy.
"Happy to report that the paralysis on my face is now 90 percent better and I no longer need to wear the eyepatch," the 57-year-old British actress tweeted Monday. "Thank you again for all your kind words. They really helped! #bellspalsy."
ANGELINA JOLIE SAYS 'THINGS BECAME DIFFICULT' WITH BRAD PITT, REVEALS BELL'S PALSY DIAGNOSIS
Samms previous told fans on April 25 she was suffering from the illness that causes temporary facial paralysis, which results from damage or trauma to the facial nerves.
"So. For the past week I've had a thing called Bell's Palsy," she wrote at the time. "I have a wonky smile, am in slight danger of dribbling a cup of tea and can't close my eye. Not the end of the world. Trying to style it out with the eyepatch."
Samms credited Britain's health service, NHS, for helping her treat the condition.
"Well, you are all entirely lovely," she wrote. "Thank you SO much for your good wishes, supportive words and helpful tips. I'm definitely on the mend and what will be will be. There are bigger things to worry about than a wonky smile! #bellspalsy."
While Samms didn't reveal what may have caused Bell's palsy to occur the NHS revealed the disease is most likely caused by an infection and cannot be prevented.
The NHS added most people make a full recovery within nine months, but it can take longer. And in a small number of cases, the facial weakness can be permanent.
Despite the health setback, Samms appeared to be in good spirits and expressed thanks to fans who quickly tweeted their well-wishes.
She even shared her old headshot on social media from the time she was a 16-year-old up and coming model.
Samms starred as Fallon Carrington Colby on the hit soap opera "Dynasty" from 1985 until 1989.
Back in 2014, Samms told UK's Daily Record she turned down Playboy twice at the height of her stardom.
"The money was very tempting," she admitted. "It was massive. The first time I was offered it, before my children, I didn't need to do it.
"The second time was after the children were born and I couldn't do it to them. How could you do that to your kids? It would have been horrifying for them."
Samms added she has worried about her looks and hasn't ruled out the possibility of going under the knife.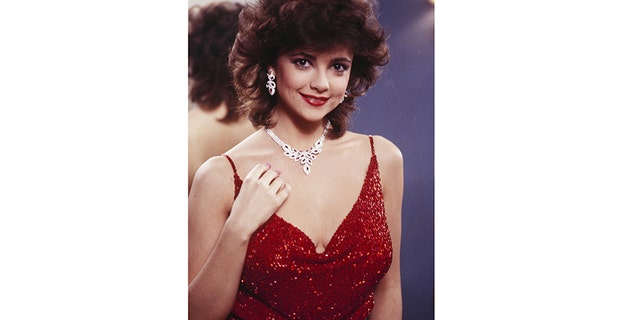 "I worry about aging, but I hate myself for worrying about it," she explained. "I always thought by the time I would lose my looks I wouldn't need them anymore. I would do writing and directing – and they have nothing to do with looks. My plan was always that I would become indifferent.
"But I catch myself in the mirror and go 'argh.' Our society isn't tolerant of people aging naturally. It would be lovely if society valued kindness and charisma. I do, I find myself attracted to people for their personality. But society is so visual."
Since her time on "Dynasty," Samms has kept busy acting over the years and even appeared on "Dynasty: The Reunion" in 1991.
Her most recent show is that of UK's "Doctors," which explores the daily lives of staff at Birmingham medical practice.