'DWTS' Nikki Bella says John Cena has urged her to quit wrestling over health concerns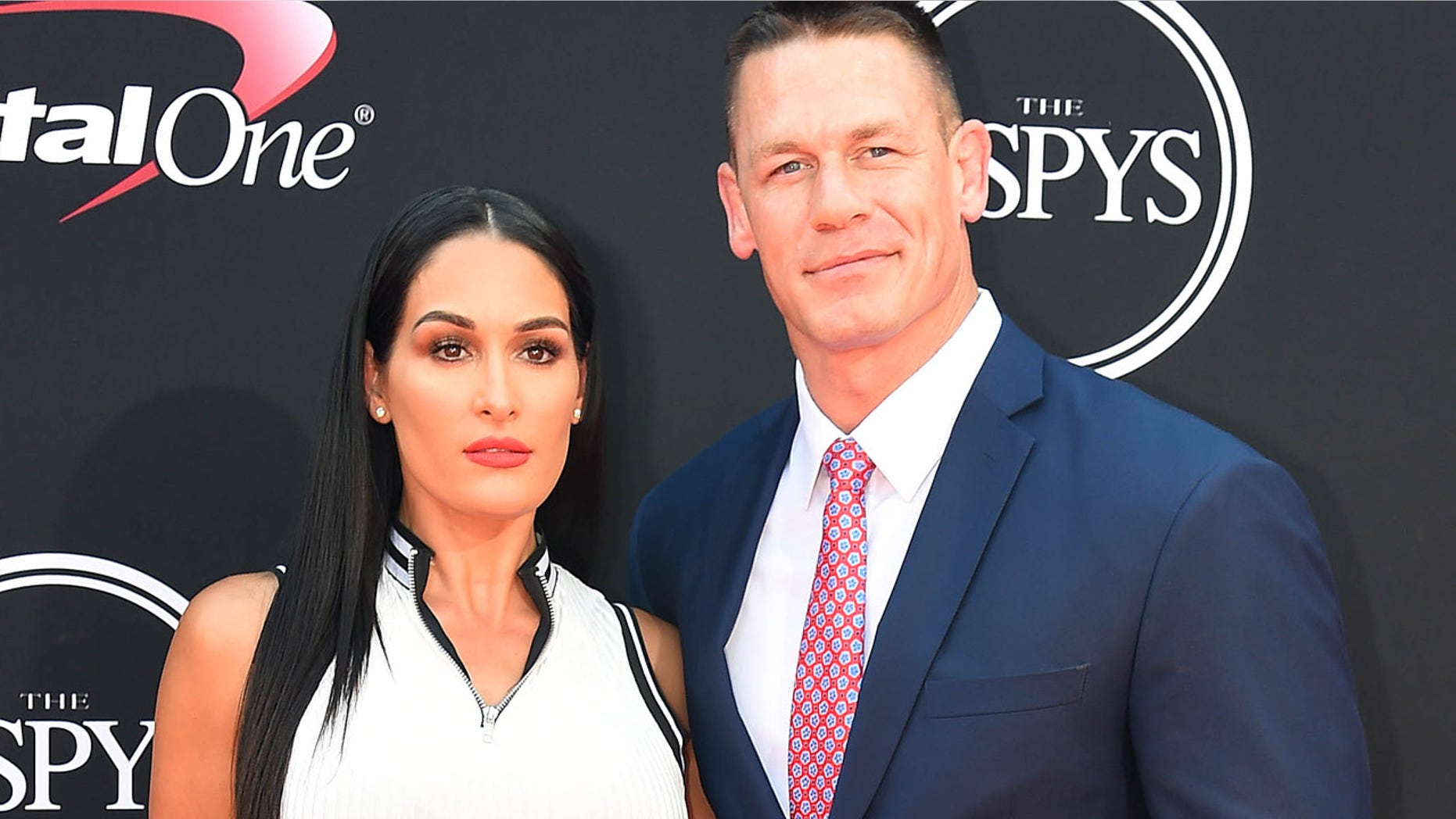 On Monday night's "Dancing with the Stars," Nikki Bella revealed to fans how she returned to the wrestling ring after suffering a neck injury.
For the show's "most memorable year" theme, Bella chose 2016, when she triumphed over her medical crisis. On camera, her twin sister and fellow wrestler Brie recalled how Bella's pain was unbearable and her feet felt numb.
Bella's fiancé John Cena said in a clip that doctors even mentioned the word paralysis! But determined Bella, 33, recovered and was in the ring competing again within seven months.
After the "DWTS" live show, however, in which Bella performed a solid contemporary dance that paid tribute to her WWE success, she admitted to reporters that fellow wrestler Cena has urged her to quit the sport.
"Oh, yeah, he still does," she said. "He is like, 'You have your health. Why continue? You've done everything you can as a WWE superstar.' But I don't believe that. There's so much more us females can do and I always want to be at the forefront of that."
Bella told Fox News the only thought she had when hospitalized with the neck injury was "just that I wanted to get back into that ring. Even when I woke up from surgery, my first thing, looking at my doctor, I was like, 'Did it work?' Because all I could think about is my comeback…and that's why I came back seven months later."
The wrestler knows an injury could happen again, saying, "There have been scary moments where I have tweaked my neck a little bit but I think when you think about those things…you kind of put yourself more in a situation to get injured and so I kind of go in there and I don't think about it.
"I do put myself in positions that I shouldn't. But at the end of the day, I am a professional and so I know what I'm doing and I know how to stay safe," Bella said.
She recalled that during her health battle, Cena, 40, who proposed in April, "never left my side. He really kept me strong and motivated and he was very inspiring to me because of how he would come back from his [own] injuries."
The star, who can currently be seen on both "DWTS," where she dances with Artem Chigvintsev, and "Total Bellas," the wrestling reality show on E!, has previously said that she and Cena don't want to have children.
Although sister Brie has a little girl, Birdie, and Bella finds her niece "a miracle of love," she doubled down on not having kids herself with Cena.
"As of now no babies," she told reporters. "I think you get to a point in your life and I've chosen a career. It's not like a selfish thing but I just can't imagine being a mom and fitting that in. Going through Brie's pregnancy with her, and her labor, and everything she does now—I think what moms do is absolutely amazing but I just couldn't imagine having the time for that."
WWE strong man Cena, whom she plans to marry next year, "doesn't want kids either," she confirmed.
"So, for a while, he didn't want kids and I did -- and now I've kind of turned the same page as him."
"It took a lot of therapy, but we're there!" Bella said.