'Duck Dynasty' star Phil Robertson won't hold back in new TV show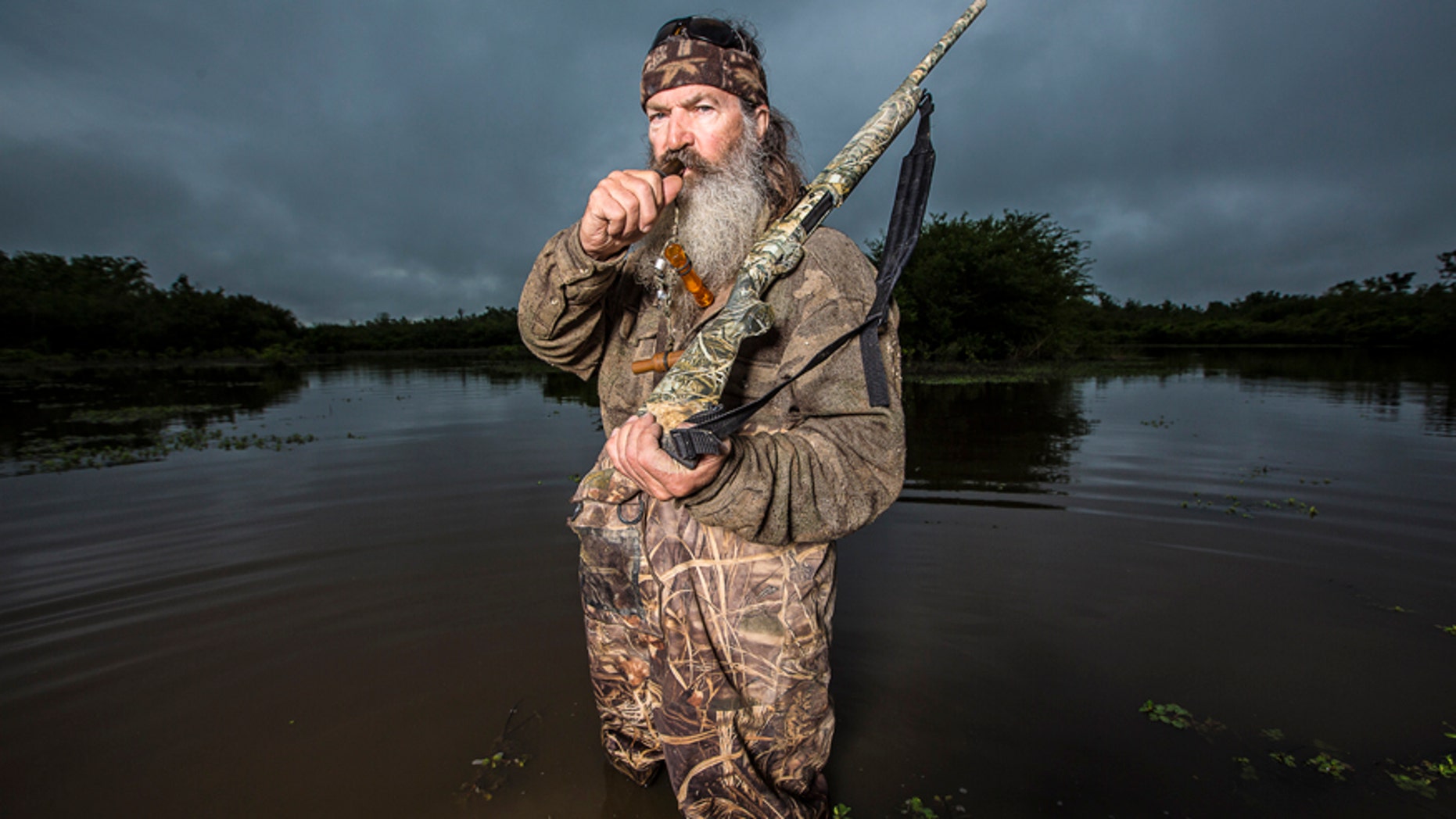 Phil Robertson is getting his very own show, and he's not going to be holding anything back.

The former "Duck Dynasty" star is joining the growing team at Conservative Review TV (CRTV), a $99 per year digital streaming network for a show titled "In the Woods with Phil." Robertson became a particularly controversial figure on the now-defunct A&E series after some comments he made in a GQ article, prompting the network to temporarily suspend him.
"What does a man do when they try to run him out of town for quoting a Bible verse? I tell you what he does; he goes deep in the woods," Robertson says in a promotional video for the new show. "For far too long we have been told to shut up. No more. Here's the deal, America. These are my woods. Out here, I call the shots. Out here, we reject political correctness, or as I like to say, 'pontificated crap'."
Robertson joins commentators Mark Levin, Steven Crowder and Michelle Malkin on CRTV.
"Our culture and values are being overrun and progressives are hell-bent on purging traditional values from media," CRTV senior vice president, Gaston Mooney, told The Hollywood Reporter in a statement. "Phil is a Christian and CRTV is proud to have him proclaim from our platform."
"Most media are ashamed of America, its values, and just has an aversion to plain old common sense," Robertson told the outlet. "What did I hear today? That a girl can now be a Boy Scout? The name is 'Boy Scout.' How hard is that to understand? If liberals and Hollywood elites are going to pressure a network and advertisers to abandon me for saying something that is common sense as 'you need to be a boy to be a Boy Scout,' then I am going to go where they can't silence me. I have never been one to shut up."