Dr. Oscar Predicts 2010's Best Picture Academy Award Winner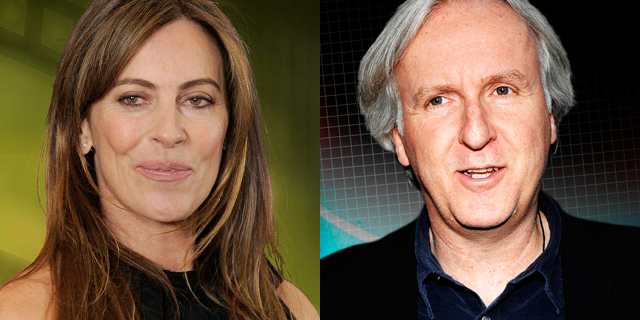 When the Academy Awards for the best film achievements of 2009 are handed out on March 7th, most people will have to tune into the telecast to find out who wins.
But not the readers of Fox411.
You will already know who will win. Because I am about to tell you.
SLIDESHOW: The 2010 Academy Awards Nominees.
Since joining Fox News in 2008, I, Dr. Oscar, have shared my Oscar insights with readers across the globe, and predicted things that no one else thought possible.
Allow me to toot my own horn.
Two years ago, I told you that Marion Cotillard in "La Vie en Rose" would triumph over Julie Christie in "Away From Her" for best actress, when more than 90 percent of the pundits were going with Christie.
Fools.
SLIDESHOW: Top 10 Worst Oscar Hosts of All Time.
Last year, I explained why Sean Penn in "Milk" would defeat Mickey Rourke in "The Wrestler" for best actor, even as the buzz for Rourke kept building.
Don't believe the hype.
Before this year's nominations were even announced, I correctly predicted 19 of the 20 acting contenders – including Maggie Gyllenhaal in "Crazy Heart," something other entertainment journalists described as "shocking."
They were right.
SLIDESHOW: Last Year's Oscar Red Carpet Fashion Bloopers.
True, I'm not always right. My love of danger causes Dr. Oscar to sometimes take risks, like calling for a surprise win by Amy Adams in "Doubt" last year and a best picture nomination for "The Hangover" this year. (Two things that didn't happen.)
Just remember that I described those as strong possibilities, yet far from certain.
Yes, I hedged. I wasn't born yesterday.
OSCARS INTERACTIVE: Vote for Your 2010 Oscar Winners Here!
So all this week I'll be telling your what you can expect to happen as you watch the big show this Sunday. And remember, you can join me for a LIVE chat right here at Fox411 at 5:30pm ET during the red carpet arrivals, and on through the Oscar telecast.
If it turns out I'm wrong on anything, you can tell me yourself.
So I'll start with my predictions for the big kahuna: best picture.
First of all, keep in mind that this is first year since 1943 that features 10 best picture nominees instead of the usual five. This was done by the Academy in order to recognize a broader range of films, especially mainstream movies that had a hard time getting into the top five.
Also note that the Academy is using a preferential ballot to determine the best picture winner this year. The process is too complicated to fully explain here, but think of it this way: the film with the most number one votes won't necessarily win - the film with the most overall high-ranking votes probably will.
I had been telling people up until January that a film like "The Hurt Locker" could never win best picture. It has no major stars (unless you count the cameos by Ralph Fiennes and Guy Pearce,) was released in the summer, and grossed just a over $12 million at the North American box office.
Iraq war films haven't done well with the Academy, and it seemed unlikely that this movie could break that trend – despite its statute as the critics' darling.
Well, I was wrong.
"The Hurt Locker" has become the most talk-about film in Hollywood. It scored an impressive nine nominations, tying with "Avatar, " in a combination of directing, acting, writing and technical categories. It won the top prize from the Producer's Guild of America, often a good harbinger of what's to come at the Oscars. It also prevailed at the closely watched British Academy Awards, even though many doubted that a small film about US soldiers in Iraq would appeal to that group of voters.
As for its meager box office revenue – that actually seems to be working in the film's favor. There appears to be some kind of novelty in rewarding a little film that didn't gross $100 million dollars, as most best picture winners do. A win by "The Hurt Locker" defies so many rules, rules which Academy members may be keen to break.
However, it's far from a lock. There are two other films that could conceivably win: the colossal hit "Avatar" or the enticing "Inglourious Basterds."
Several Hollywood analysts insist that "Avatar" will go all the way, because it's such a mammoth achievement. In terms of scale and scope, it blows every other film away. Unfortunately, it has a few things working heavily against it. Science fiction generally doesn't do well with the Academy (classics such as "Star Wars" and "E.T." both lost the top award.) It has no acting or writing nominations. It may have been seen by many voters on the small screen rather than at a large theater, diminishing its impact.
Finally, the preferential balloting system being used to determine best picture works against "Avatar." While some will enthusiastically mark it number one, more conservative members will likely rank it much lower, severely hurting its chances.
As for "Inglourious Basterds," there is talk of late that it may be able to pull off an upset the same way "Shakespeare in Love" and "Crash" did in the final weeks of the Oscar race. It might make sense.
"Basterds" won the Screen Actors Guild ensemble award, and actors do make up the largest bloc of voters. "Basterds" did extremely well at the box office and seems to be well-liked in the industry, indicating that it might benefit from the preferential ballot. I'll admit that I was at one time tempted to get on the "Basterds" bandwagon. Now, I just can't. There just doesn't seem to be enough buzz for the film to signal a surprise of that magnitude. (Though it would make for an exciting end to an enthralling awards season.)
I'm giving both "Avatar" and "Inglourious Basterds" a 15 percent chance of winning. I'll stand by my prediction that "The Hurt Locker" will prevail. Indeed, history will be made if it wins.
That's it for today. Click back tomorrow when I'll give my predictions for Best Director winner, and the winner of one of the acting categories.